MHC-V13 High Power Audio System with Bluetooth®
Model: MHC-V13
About This Item
JET BASS BOOSTER for High-Power Audio
Spread Sound with High-efficiency Tweeters
Sing along with your favorite tunes with a Built-in Mic Input
Offers
Features
Discover the power of V13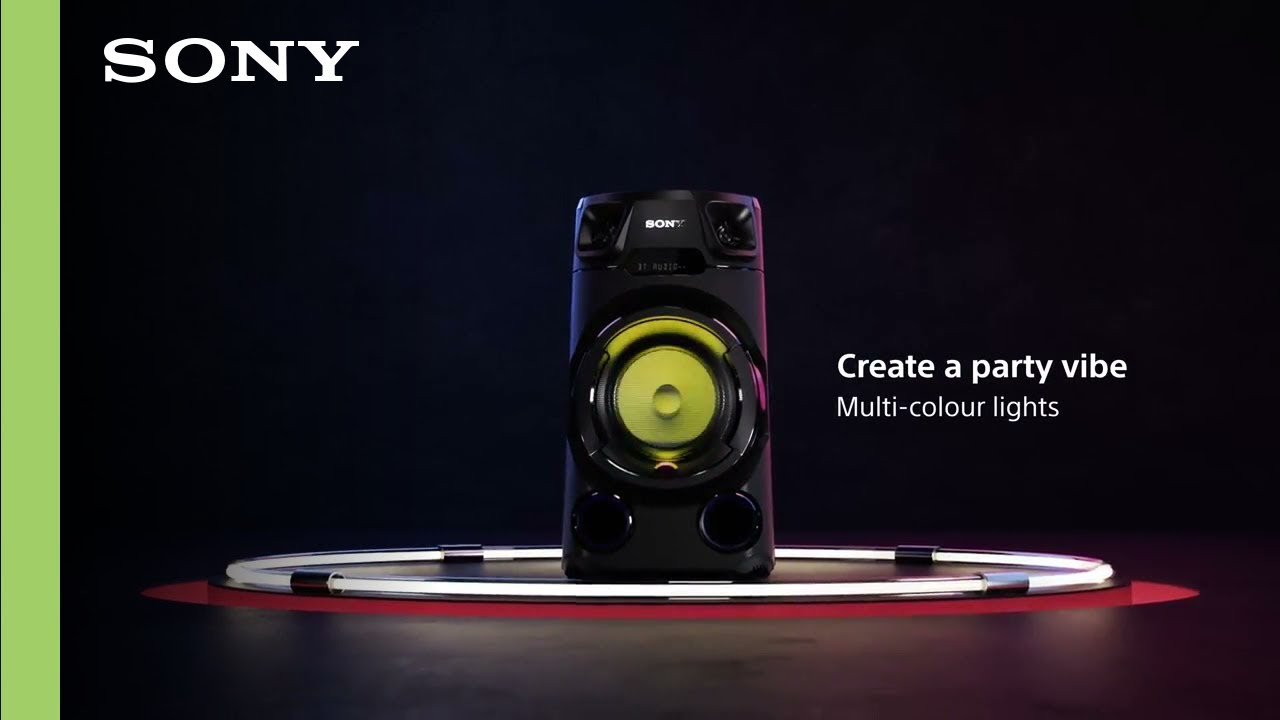 Discover the power of V13
Feel the beat of your favorite tracks, even from long distances, with this powerful one-box system, or dance along with a speaker light
that pulses to the music from the MHC-V13, all while operating playback through your smartphone.
Fill your venue with sound
Take parties to the next level and turn birthdays, special occasions, and spur-of-the-moment gatherings into a festival experience.
With High-efficiency Tweeters, and long-distance bass sound delivered by the JET BASS BOOSTER, your partygoers will enjoy powerful
Spread great sound all over the party
The small, compact MHC-V13 packs an impressive sound. Two High-efficiency Tweeters and the JET BASS BOOSTER spread sound around the party, meaning your music reaches wider and higher from the front of the unit, so all your guests can enjoy rich, clear sound.
©2020 Sony Electronics, Inc. All rights reserved. Reproduction in whole or in part without written permission is prohibited. Sony, LDAC and the Sony logo are trademarks and or registered trademarks of Sony Corporation. Bluetooth and the Bluetooth logo are trademarks of Bluetooth SIG, Inc. The N Mark is a registered trademark of NFC Forum, Inc. All other trademarks are trademarks of their respective owners. Features and specifications are subject to change without notice.