SALE
XE200 Portable Bluetooth Speaker
Model: SRS-XE200
About This Item
Lightweight design with an easy to carry strap for maximum portability
IP67 water resistant and dustproof paired with a shockproof design1
Line-Shape Diffuser distributes music evenly across a wide sound stage
Offers
Features
SRS-XE200
Portable, wide sound goes anywhere
Bring the party with you and spread sound with the XE200 Wireless speaker. A Line-Shape Diffuser and X-balanced speakers provide a wide sound stage, with powerful bass and richer sound. Pair with IP67 Waterproof, dustproof1 and shockproof design, this speaker is made for even the strongest elements.
Life should be lived at full volume
That means getting your friends together, turning up the music to full volume and vibing all night to a clear, rich sound. With our X-Series range of speakers, you can make the most of every single moment, power parties you'll remember forever, and always live your life out loud.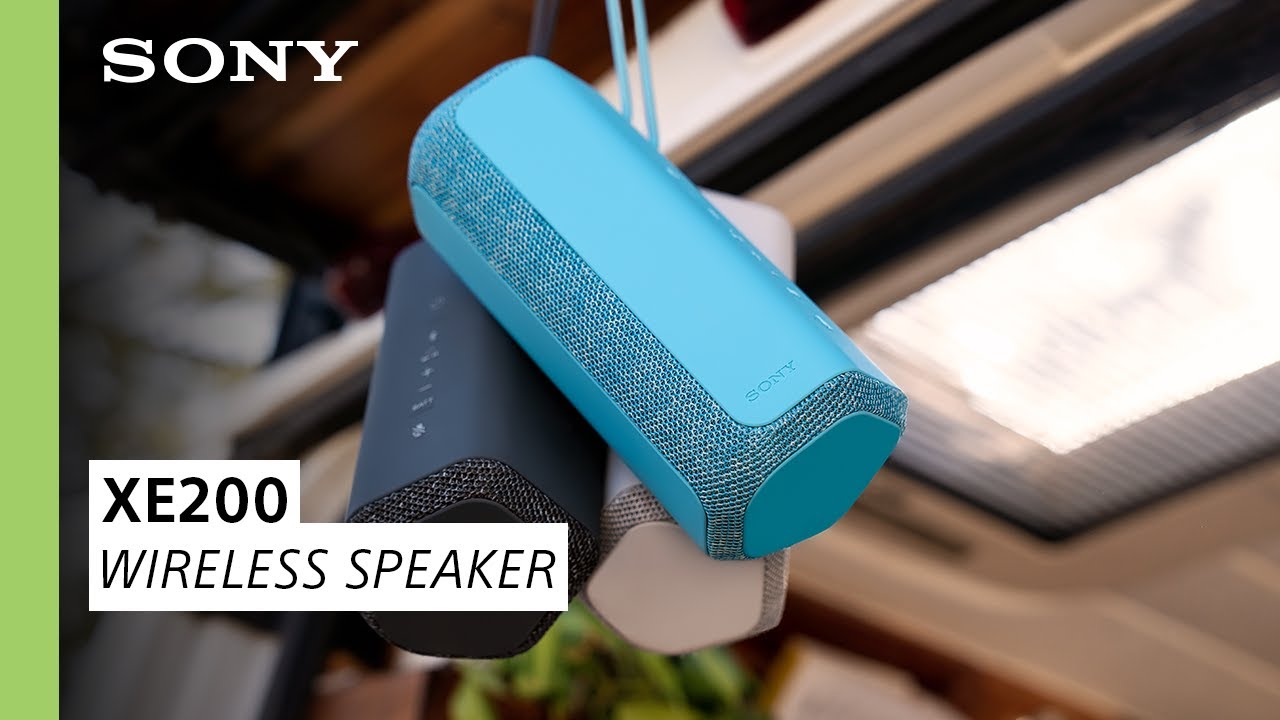 Better sound all around
The XE200 has a Line-Shape Diffuser that will help your music reach further, even to the side of the speaker. Plus, with a portable size and handy carry strap, you can take it anywhere you go with ease.
Introducing the Line-Shape Diffuser
Inspired by the audio systems used at professional concerts, Sony's unique Line-Shape Diffuser creates line source and distributes the sound energy evenly, across a wide sound front, to better fill your space with audio. This spreads high-quality sound further and wider around your venue, without compromising on sound quality.
What the Line-Shape Diffuser does
With the Line-Shape Diffuser, the sound spreads further to the front area of the speaker allowing you to enjoy the same sound quality whether you are at the front or to the side of the speaker. This means that everyone in your venue can dance to the same music feeling the same sound quality.

A=Conventional Service Area B=Wider Service Area with Line-Shape Diffuser
©2022 Sony Electronics, Inc. All rights reserved. Reproduction in whole or in part without written permission is prohibited. Sony and the Sony logo are trademarks and or registered trademarks of Sony Corporation. Bluetooth and the Bluetooth logo are trademarks of Bluetooth SIG, Inc. All other trademarks are trademarks of their respective owners. Features and specifications are subject to change without notice.