SEL135F18GM
FE 135mm F1.8 GM
Full-frame Telephoto Prime G Master Lens
Offers
Product highlights
Premium G Master Series Telephoto prime lens
XD Linear Motor offering excellent response and low vibration for fast, precise, quiet AF
XA elements and Super ED glass for high resolution throughout the image area
Sony Nano AR Coating to eliminate flare and ghosting
Focus range limiter switch and other features support professional shooting needs
An F1.8 135 mm prime with superb resolution, bokeh, and AF
Unsparing application of Sony's most advanced optical technologies has produced a large-aperture prime telephoto lens that delivers outstanding corner-to-corner resolution even at F1.8, plus exquisite bokeh that is a hallmark of the G Master series.
F1.8 G Master telephoto prime
See video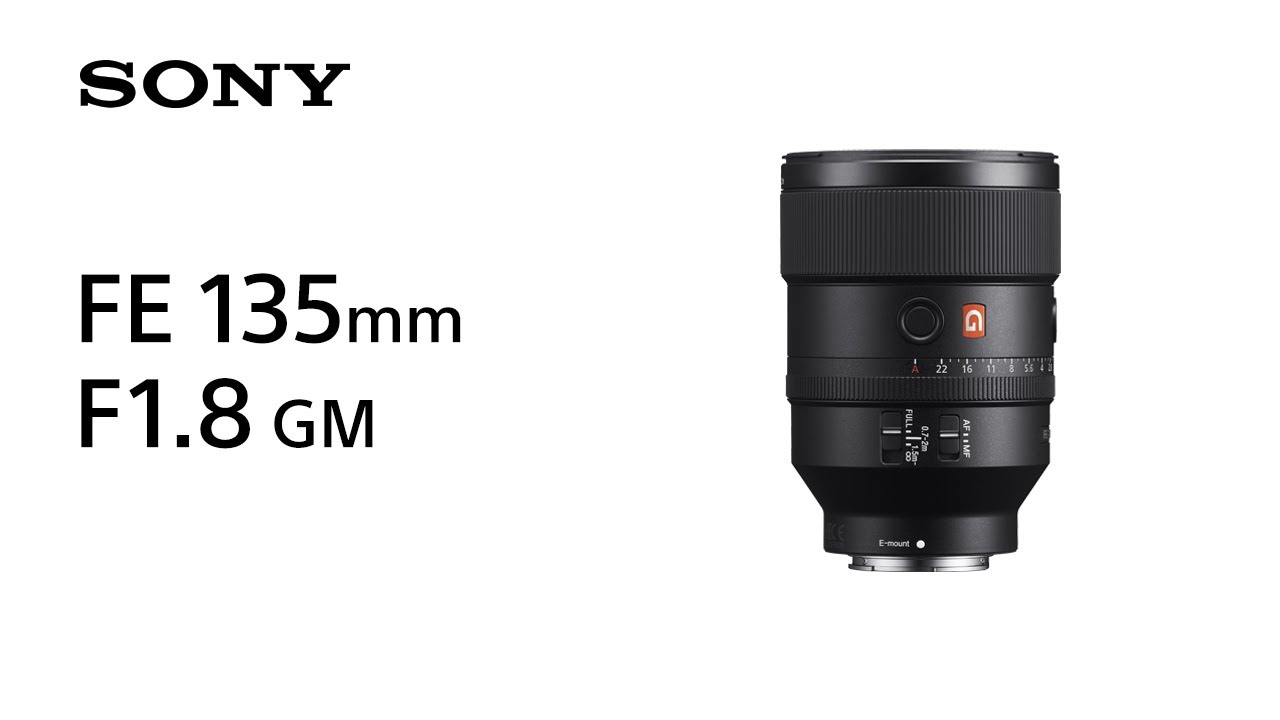 XA and Super ED elements deliver high resolution
XA (extreme aspherical), Super ED (extra-low dispersion) glass, and ED glass elements precisely deployed in an advanced optical design effectively correct aberration, while a floating focus system works with these aberration correction measures to ensure that the highest possible resolution is maintained right out to the image edges throughout the lens's focus range.
Narrow depth of field with breathtaking G Master bokeh
The extremely high surface precision of XA elements, careful control of spherical aberration at both the design and the manufacturing stages, and an 11-blade circular aperture all come together to produce spectacularly smooth, elegant G Master bokeh that maximizes the creative potential of the narrow depth of field available with this 135mm F1.8 lens.
Floating focus mechanism for improved close-up capability
Although it is a 135-mm telephoto lens, a floating focus system that effectively controls aberration at all focusing distances has made it possible to achieve a minimum focus distance of just 2.3 ft (0.7 m) and a maximum magnification of 0.25x for close-up photography. Small accessories and other subjects can be captured with remarkable resolution and soft, beautiful background bokeh.
G Master series lenses take imaging and expression to previously unattainable levels with a stunning blend of extremely high resolution and softly dissolving background bokeh[1] Extreme aspherical lens (XA lens) [2] Super ED glass [3] ED glass
MTF (Modulation Transfer Function) describes how well a lens can reproduce fine details, measured as the degree of contrast achieved between finely spaced lines.
[1] Contrast (%) [2] Distance from optical center of lens (mm)
[3] Max. aperture [4] F8 aperture [5] Spatial frequency
[6] 10 line pairs/mm [7] 30 line pairs/mm
[8] Radial values [9] Tangential values
Lens Controls
1. Focusing ring / 2. Aperture ring / 3. Focus mode switch / 4. Focus hold button / 5. Aperture index / 6. Focus-range limiter / 7. Aperture click switch
Specifications
Lens Specifications
35 mm equivalent focal length (APS-C)
202.5
Lens Groups / Elements
10–13
Maximum Magnification ratio (x)
0.25
Hood Type
Round, bayonet type
Image stabilization (SteadyShot)
- (body-integrated)
Minimum Focus Distance
2.3 ft (0.7 m)
Teleconverter compatibility (x1.4)
Incompatible
Teleconverter compatibility (x2.0)
Incompatible