FE 28-60mm F4-5.6 Full-frame Standard Zoom Lens
Model: SEL2860
Earn
500 Sony Rewards Points
About This Item
World's smallest and lightest full-frame standard zoom lens
Full-frame standard zoom lens with high image quality
Offers
Features
Small, light and full-frame
The latest mechanical and optical technology delivers full-frame performance in the world's lightest and most compact standard zoom lens. Although the FE 28–60 mm F4–5.6 is designed for easy carrying in your bag for daily use, it features a focal length of 28–60 mm to expand your full-frame reach.
Compact standard zoom lens with full-frame performance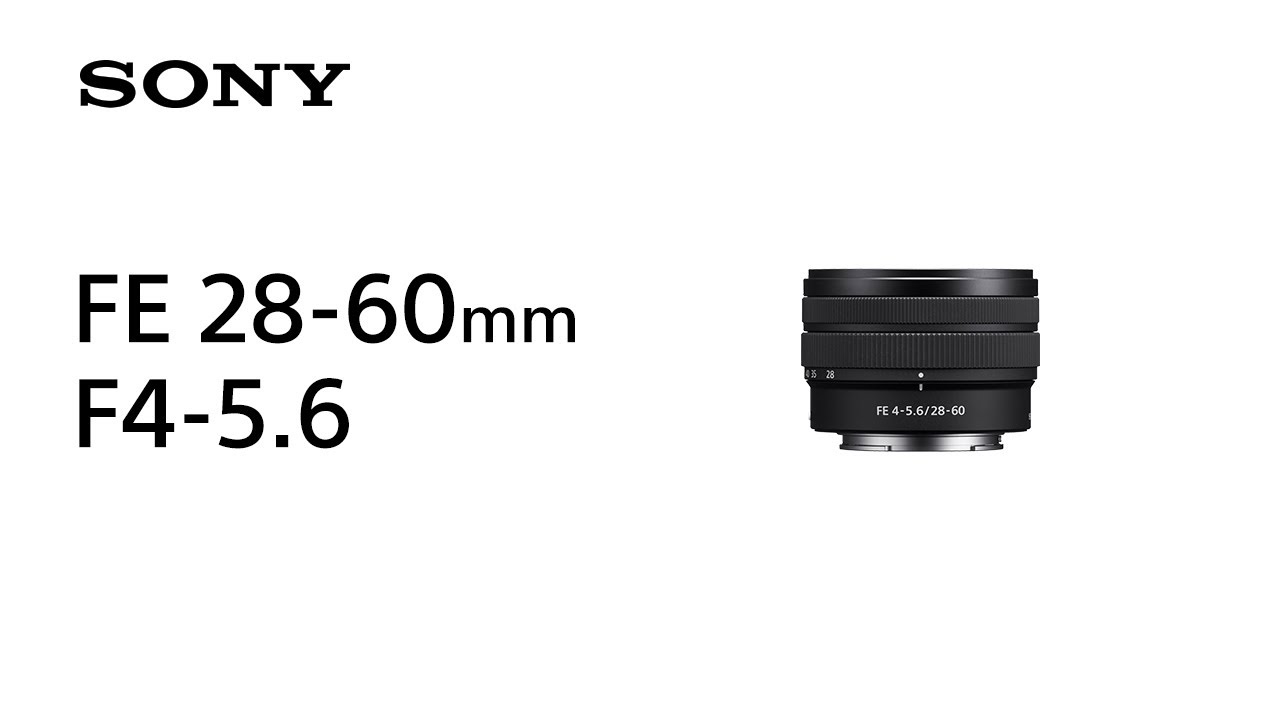 The world's smallest and lightest full-frame compatible zoom lens
The FE 28–60 mm F4–5.6 combines full-frame image quality and world-leading compactness and lightness (5.9 oz, 167 g) through excellent mechanical and optical design, including its retracting structure and three aspherical lens elements. For everyday snaps, travel, and vlogging, it's the ideal lens for compact E-mount full-frame cameras—delivering ease, portability, and high image quality.
A standard zoom lens with corner-to-corner full-frame resolution
To deliver the optical performance and corner-to-corner resolution necessary for full-frame imaging, the FE 28–60 mm F4–5.6 features three aspherical lens elements. The precise shape of these elements suppresses image distortions and aberrations.
Frequently Bought Together
Among interchangeable zoom lenses for 35mm full-frame format digital camera bodies, as of Sep 2020. Sony survey.
35mm equivalent on APS-C cameras is 36-75mm
Not guaranteed to be 100% dust and moisture proof.

© 2020 Sony Electronics Inc. All rights reserved. Reproduction in whole or in part without written permission is prohibited. Sony is not responsible for typographical and photographic errors. Features and specifications are subject to change without notice.
Sony, the Sony logo and the Alpha logo are trademarks of Sony Corporation. All other trademarks are trademarks of their respective owners.