Xperia 1 IV
Xperia 1 IV 512GB, bright 6.5" 4K 120Hz HDR OLED, 4K 120fps HDR video, true optical zoom, 5G
Offers
Purchase Xperia 1 IV and save $280 on WF1000XM4
(MUST USE BUNDLE BUILDER BELOW) *Valid 5/11/2022-8/28/2022
Product highlights
4K HDR native 120fps video recording1 on all rear lenses
True optical zoom 85-125mm/16mm/24mm lenses w/ 20fps HDR AF/AE3
Real-time Eye AF & object tracking for photo/video on all rear lenses
Brightest6 6.5" 4K 120Hz HDR OLED 21:9 wide Display7
Build-in live streaming for videographers4 and mobile gamers5
Videography Pro for creative control in video capture and streaming4
Record your own tracks in Music Pro11 and achieve studio-like quality
5G sub6 & mmW22; Snapdragon™ 8 Gen 1 Mobile Platform18
12GB RAM, 512GB ROM plus Micro-SD media slot, 5000mAh battery
Ultimate smartphone vlogging w/ optional vlog monitor & Bluetooth grip25
IP65/68 water resistance21 and Corning® Gorilla® Glass Victus™ display
10bit RAW for smooth color gradation and high dynamic range
Incredible audio: Full-stage stereo speakers, Bluetooth & 3.5mm jack
Full-stage front facing stereo speakers, support 360 Reality Audio13
Bundle Items
Xperia 1 IV 512GB, bright 6.5" 4K 120Hz HDR OLED, 4K 120fps HDR video, true optical zoom, 5G
$1,599.99
WF-1000XM4 Industry Leading Noise Canceling Truly Wireless Earbuds
Check out great offers on Xperia!
See our latest offers on Xperia PRO-I 1-inch image sensor camera with full smartphone capabilities.
Xperia 1 IV
Speed is everything
With Xperia's signature speed at its core, the Xperia 1 IV has a triple lens camera that can record 4K HDR 120fps on all lenses.1 It can capture photos at 20fps burst with AE/AF in HDR3 and boasts a new true optical zoom 85-125mm. And it lets you share your experiences on the go with video4 and game live streaming.5
More than speed
The Xperia 1 IV delivers the best of Sony to every user and creator. There are standout features for videographers and photographers, and major wins for mobile gamers, whether they're eSports players or streamers. Audiophiles benefit from decades of Sony sound and music expertise, along with new Music Pro for studio-style song recording. And cinephiles will appreciate the brightest smartphone 4K HDR 120Hz display10 ever.
Introducing the Xperia 1 IV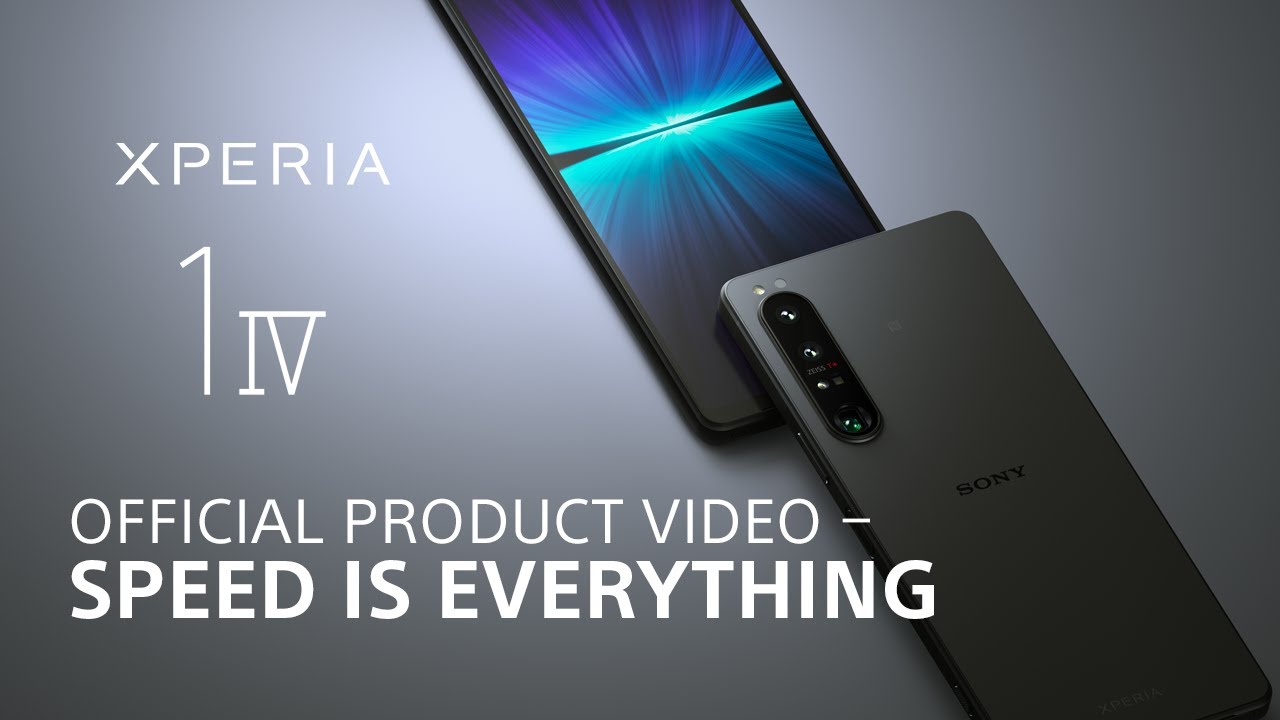 The signature super flat, super matte design blends minimalist style with premium quality materials and craftsmanship.
Our first smartphone capable of recording 4K HDR 120fps video on all lenses1 with Eye AF and Object tracking technologies3, and live video streaming4. Alpha imaging technology includes Real-time Eye AF and up to 20fps AF/AE HDR burst shooting3, plus true optical zoom 85-125mm.
Developed in collaboration with eSports players, the Xperia 1 IV offers a range of game-winning features, plus new live streaming5 for game streamers.
Enjoy high quality listening with wired 3.5mm audio jack, wireless headphones or Full-stage stereo speakers, and record your own tracks with new Music Pro.11
The brightest ever 4K HDR OLED 120Hz Refresh rate display10 featuring unprecedented color accuracy with Creator mode "powered by CineAlta".
Performance is exceptional, combining the latest Snapdragon® 18 Gen 1 Mobile Platform9 with a powerful, long-lasting 5,000mAh battery.
Videography

Create incredible video content
The Xperia 1 IV provides unparalleled video capabilities for creating and sharing content. Our first smartphone capable of recording 4K HDR 120fps video on all lenses1, it lets you put your creativity to work in exceptional quality. Eye AF and Object tracking3 guarantee your subject is always in focus, while the Videography Pro feature offers manual controls for more creative possibilities. Meanwhile live streaming4 lets you share content on the go with your audience.
Record video in 4K HDR 120fps2 on all lenses1
Whichever lens you're using1, the Xperia 1 IV lets you shoot high quality video in 4K HDR 120fps2. You can then play back the 120fps content on the 4K HDR 120Hz Refresh-rate display15 with smooth and beautiful details. You can also select frame rate settings to shoot slow motion clips up to 5x.
Eye AF brings videos to life
Sony is recognised by the industry for its outstanding AF capabilities. By detecting the human or animal eye and maintaining focus on it as your subject moves, Eye AF brings videos to life as never before.3
Stay focused with Object Tracking for video3
Object Tracking can automatically track a moving subject and keep it in sharp focus, even when it doesn't have eyes or its eyes are obscured from view.3
Three lenses for video content creation
The Xperia 1 IV gives videographers a wealth of creative opportunities with a choice of three lenses including ultra-wide 16mm, wide-angle 24mm, and telephoto with true optical zoom 85-125mm. All three offer 4K HDR 120fps8 video recording2, Eye AF and Object tracking.3
Seamless zoom7 lets you film more freely
With seamless zoom, from an ultra-wide-angle 16mm up to 375mm7, the Xperia 1 IV gives you the creative freedom of a bag of lenses, even during recording.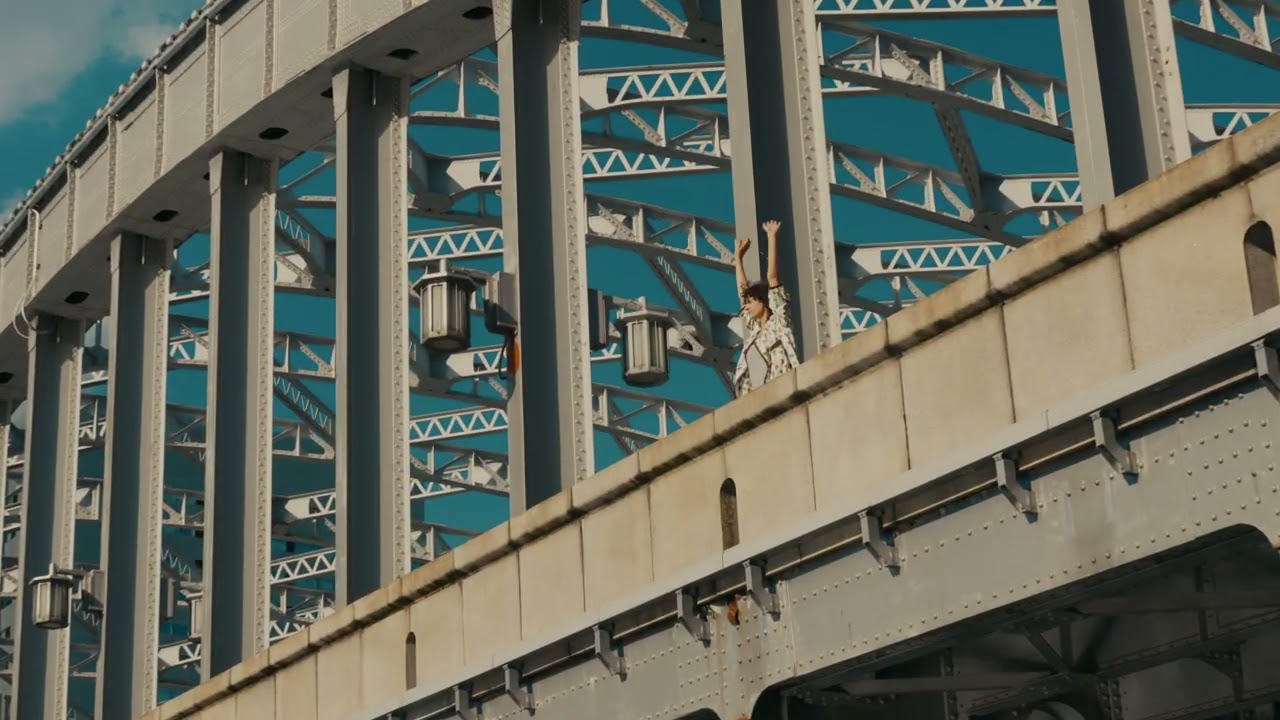 Wider dynamic range
With new multi-frame shooting for videos2, you can record videos with a wider dynamic range without losing resolution.
Optical SteadyShot™ with FlawlessEye™
The Xperia 1 IV features Optical SteadyShot™ with FlawlessEye™ on the 24mm lens and 85 – 125mm lens, which couples the image sensor's increased reading speed with Sony's original algorithm for optical image stabilization. The result is supremely smooth, shake-free video footage.
Record clear sound, free from wind noise
The Xperia 1 IV includes our industry-leading audio separation technology for highly-effective wind filtering.

Intelligent wind filter [1] OFF [2] ON.
Videography Pro gives you creative control
Drawing on Sony's expertise across a range of video and movie cameras, the Videography Pro interface lets you tailor manual controls to suit your needs, or rely on auto mode for total convenience.
Other features for videographers
Live stream video direct to video streaming services4 with Videography Pro
No more waiting to share unmissable content – the Xperia 1 IV lets you live stream video direct to video streaming services from your phone using Videography Pro. With Bluetooth shooting grip GP-VPT2BT and the Endurance mode, you can stream for a longer time.4

[1] Video recording
[2] Live streaming
[3] Followers
Use your Xperia as a 4K monitor26 and live stream device for your Alpha camera27
Use your Xperia 1 IV as a 4K external monitor or viewfinder26 with a range of useful settings such as brightness, zoom and grid lines. And enjoy live streaming to video streaming services27 with Alpha image quality through the External monitor feature. Simply connect to a camera supporting USB video class (UVC).
New 12MP front camera for better video selfies
A new front camera with a large sensor lets you record 4K HDR video selfies and offers live streaming4 for instant sharing. Manual controls help you achieve the look you want, every time.
Vlogging made easy
Whether you're a vlogger, a live streamer or just sharing with friends, the Xperia 1 IV lets you film yourself with outstanding imaging quality. And you can enjoy even more creative control and shooting freedom by attaching the Vlog Monitor(sold separately) and a Bluetooth shooting grip(sold separately), such as the GP-VPT2BT7.
Cinematography

Enjoy 21:9 movie recording with Cinematography Pro "powered by CineAlta"2
Record movies with similar parameters and color settings to the professionals. Expertise from our Digital Cinema Camera engineers, Look color management pre-sets, 21:9 ratio, 4K HDR, 120fps8 slow-motion, and 24, 25, 30 and 60fps give you all the tools you need. Just assign Cinematography Pro to the shortcut key to launch it fast and start shooting.
Realize your vision with cinematic color settings
Eight different Look color settings let you bring the mood of different cinema styles to your videos. These include VENICE CS, inspired by our professional camera CineAlta VENICE, which features smooth colour gradation and a softer, lower contrast curve for a classic cinematic look that's perfect for drama productions.
Other features for cinematographers
Film in 4K HDR 120fps8
For greater creative flexibility, the Xperia 1 IV lets you shoot high-quality video2 in 4K HDR 120fps8 on all lenses1. You can also select frame rate settings to shoot slow-motion clips up to 5x.
Filter out wind noise for clearer sound
When you're filming outdoors, our industry-leading audio separation technology comes into its own, filtering out wind noise for clearer sound and dialogue.3

Intelligent wind filter [1] OFF [2] ON.
Photography

Professional technology from Alpha cameras
The Xperia 1 IV was co-developed with the engineers behind the latest Alpha 1 series cameras, renowned for their industry-leading autofocus technology, and with input from professional photographers, who helped tune the technology and refine the photographic experience and results. And just as Alpha photographers expect the same performance in any lens, so the Xperia 1 IV offers the same AF capabilities across all its lenses.1,3
Real-time Eye AF on all lenses3
Real-time Eye AF on all lenses lets you take stunning portraits, whether you're photographing people or animals. Even if your subject is on the move or one eye is covered, you'll capture memorable images full of energy and expression.
Up to 20fps AF/AE HDR burst shooting, whichever lens you choose1
The Xperia 1 IV offers the same incredibly fast performance across all lenses.1 Whichever one you choose, you can capture up to 20fps8 continuous burst shooting, complete with autofocus and auto exposure. And you can take stunning images in any lighting conditions with HDR (High Dynamic Range) for the richest color and contrast.
What makes the Xperia 1 IV so fast?
Three key features contribute to the breathtaking speed of the Xperia 1 IV camera – a 120fps read-out sensor, up to 60fps AF/AE calculations3, and AI subject detection.
120fps read-out sensor on all lenses1
All the image sensors on the Xperia 1 IV boast an incredible read-out speed of up 120 frames per second, so you get the same fast performance with every lens.1
Up to 60fps continuous AF/AE calculations on all lenses1
The Xperia 1 IV continuously calculates autofocus and exposure up to 60 times per second.3 And with new algorithms for AF precision and performance, you'll get clear, in-focus shots of even fast-moving scenes on all lenses.
Always focused, just hold the camera towards the subject
Sony AI algorithms automatically detect the subject as the user intended. Combined with Sony's unique AF tracking and focus accuracy, the subject is always in focus3. The main (24mm) sensor also includes an array of 247 phase-detect focus points, covering nearly 70% of the frame, for incredibly fast, precise focus.
Real-time Tracking on all lenses1
When you're trying to photograph a subject that won't stay still, a little assistance is always welcome – so the Xperia 1 IV features Real-time Tracking on all lenses.1
Keep fast-moving subjects in focus
Now you can keep the most challenging moving subjects in precise focus. Using AI and a 3D iToF sensor to measure distance, Real-time Tracking3 can accurately detect and focus on a subject, then keep on tracking it even if it temporarily moves outside the frame. To specify your subject, simply touch it on the Xperia 1 IV display. It works for all lenses.1
Speed meets artificial intelligence
Working in real-time, the AI recognition algorithm efficiently processes a huge amount of data from the image sensor relating to color, pattern, distance, face and eye for highly accurate results.

[1] Face AI [2] Eye AI [3] Color [4] Pattern [5] Distance [6] Real-time processing
True optical zoom lens with no image degradation
With true 85-125mm optical zoom, the Xperia 1 IV offers images free of digital degradation between 85mm-125mm. Combined with optical stabilization and Real-time Eye AF and tracking3, it's ideal for portraits with optical bokeh.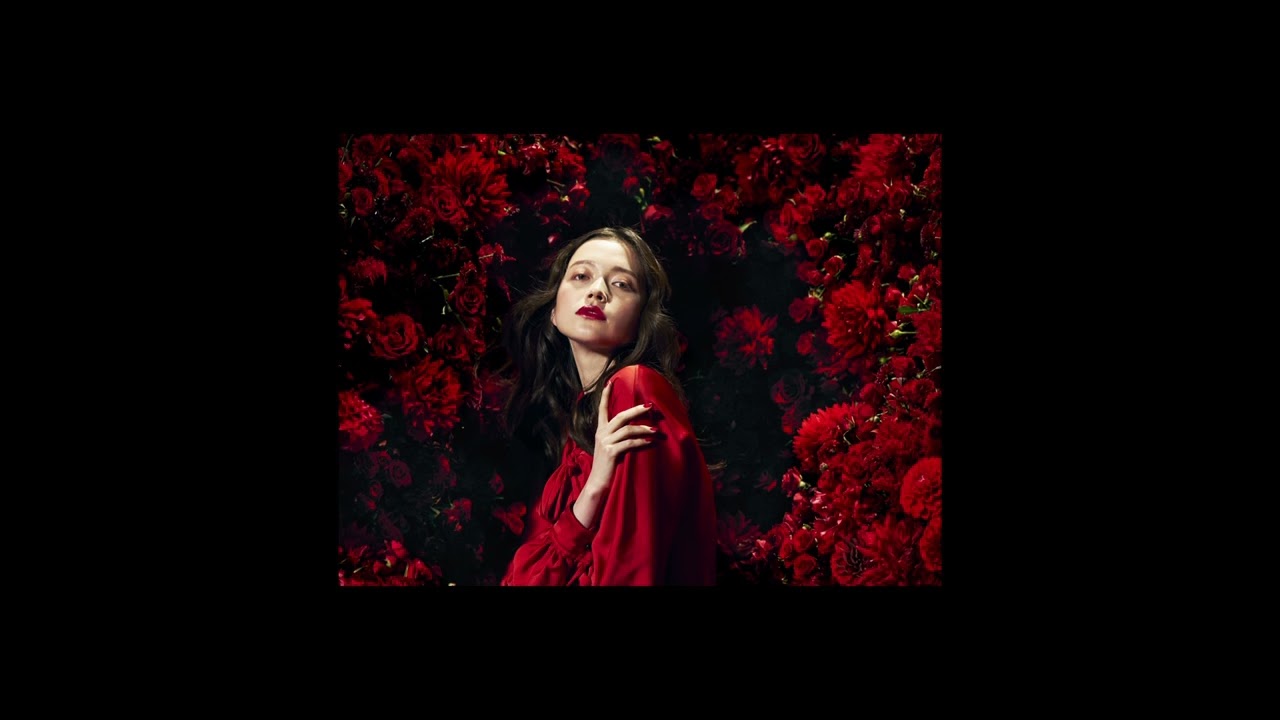 Three versatile lenses, including new telephoto with true optical zoom
The Xperia 1 IV gives you a choice of three lenses – 16mm ultra-wide, 24mm wide, and 85-125mm telephoto with true optical zoom – with the same fast speed and AF capabilities in all lenses3. Like an Alpha camera, when you change lens the AF speed stays the same.
Outstanding ZEISS™ quality in your Xperia
ZEISS™ optics calibrated specifically for your Xperia smartphone. The ZEISS™ coating contributes to exquisite rendering and contrast by reducing reflections.
Photos with less noise
in low light
Even in low light shooting situations, you'll enjoy
high quality results with the Xperia 1 IV.
Great results in challenging lighting conditions
The Xperia 1 IV has a large sensor9 to capture more light, and BIONZ X™ for mobile to deliver outstanding results in all lighting conditions.
Get more clarity from a large sensor9
Our 1/1.7" Exmor RS™ image sensor has larger pixels, which receive more light for better image quality.
Better light sensitivity with BIONZ X™ for mobile engine
The BIONZ X™ for mobile engine has a unique algorithm developed by Sony, for increased light sensitivity and images with less noise.
Accurate colors and quality
With the Xperia 1 IV, white balance and digital zoom are enhanced by computational photography to improve quality and deliver beautiful results.
Faithful color reproduction
At Sony, we want you to capture the true colors of the world as your eyes see them. So the Xperia 1 IV uses AI (Artificial Intelligence) white balance based on a huge database of images and an RGB IR (Infra Red) sensor to capture and correct colors under any lighting conditions, and deliver true to life results.3
Digital zoom with uncompromising image quality
Unlike conventional digital zoom, which compromises image quality, the Xperia 1 IV features AI super resolution zoom, which uses Sony's AI processing to restore detail and definition to your pictures.3
Discover Photography Pro – inspired by Alpha
With Photography Pro on the Xperia 1 IV you'll find controls usually found on professional cameras. Using an interface inspired by Alpha cameras, you can choose manual controls or automatic settings and shoot in RAW. You can also enjoy new Basic mode for effortless shooting.
Complete creative control
If you've got a particular shot or effect in mind, Manual mode lets you fine-tune settings to suit your requirements. Just like a professional camera, you can adjust ISO, shutter speed, white balance and more.
Professional editing
The Xperia 1 IV lets you shoot in RAW format, which means you have all the original image data at your disposal. Unlike compressed image files like JPEGs, this gives you total control over the final results when it comes to editing and processing your shots.
Dedicated shutter button
A dedicated ergonomic shutter button, with an embossed finish for enhanced usability, gives the Xperia 1 IV that professional camera feel.
Use your Xperia to control your Alpha camera
The Xperia 1 IV is the perfect companion for Sony's Alpha cameras. Use it both as a separate display and as a remote control to adjust your settings and take photos wirelessly using the Imaging Edge™ Mobile app.
Improved 12MP front camera
An improved front camera with a larger image sensor(compared to previous model) gives you even more creative options.
Outstanding low light images
The new front camera takes even better pictures in low light thanks to a new front camera sensor that´s bigger than the previous model's.
Larger image sensor captures more detail
The front camera features a larger image sensor to capture more light and image quality, yet the size of the device is unaffected.

[1] Previous model
Keep shooting in tough conditions
The Xperia 1 IV has IP65/68 water and dust resistance,21 so you can take pictures in a variety of locations and weather conditions, worry-free.
Mobile gaming

Play to win with the Xperia 1 IV
Created in collaboration with elite eSports players, the Xperia 1 IV has been designed with one goal in mind: winning. Used as official gear on the pro gaming circuit, Xperia offers all the speed, performance and reliability required for mobile gaming at the highest level.
Game enhancer gives you the edge
Game enhancer is your gaming control centre, enabling you to customise features and settings to create the perfect player experience and maximise your chances of winning. Crucially for eSports players and streamers, it lets you change settings like audio, display and touch without interrupting the game and breaking your concentration.
By pro gamers, for pro gamers
With a range of features developed with professional eSports players, the Xperia 1 IV is designed to meet the demands of top-level mobile gaming. The 6.5" 120Hz Refresh rate display10, for example, offers incredibly smooth gameplay, while L-γ raiser (Low gamma raiser) makes it easier to see your opponents in the dark. Other highlights include 240Hz Touch scanning rate for incredibly fast, precise moves and Touch block to avoid mistakes.
Made for streamers
Whether you're a pro streamer or just into sharing gaming content with friends, the Xperia 1 IV has got you covered.
Live stream your gameplay direct to video streaming services5 with Game enhancer
With Game enhancer on the Xperia 1 IV, you can live stream the action direct to social network, and communicate with your viewers, seeing their comments on chat while you're playing the game.

[1] Video recording
[2] Live streaming
[3] Followers
Easy streaming5 through your PC
Streaming through your PC couldn't be easier – just connect your Xperia to your PC using a display port (USB-C) to HDMI cable (sold separately) and you'll be able to stream voice and game sound, and communicate with teammates.
Overheating prevention
When using a charging cable for gaming, Heat Suppression power control powers the phone systems directly rather than charging the battery. This reduces thermal stress, helping to maintain gaming performance and keep your battery healthy for longer.

[A] OFF = high temperature
[B] ON = low temperature
Optimized performance for gaming
The Xperia 1 IV is optimized with the Snapdragon Elite Gaming™18 for superior gaming performance.
Audio

Authentic listening meets studio quality recording
With audio tuned in collaboration with Sony Music Entertainment, the Xperia 1 IV has been engineered to deliver a truly authentic listening experience. Whether you're using headphones or the built-in Full-stage stereo speakers, Sony's audio technology heritage shines through in every note. You can even use the Xperia 1 IV to record music with professional sound using new Music Pro.11
Record music like a pro
With the Music Pro feature11, you can record and edit your vocals on your Xperia without any external microphone. In addition, Music Pro offers studio tuning function that will make your music sound like it was recorded in a studio using a condenser microphone, with noise reduced and reverberation removed. Recording your own music on your smartphone has never been so easy and sounded so good.
Experience 360 Reality Audio12 – like you're there with the artist
Immerse yourself in sound all around you, as real as if you are there at a live concert or with the artist recording in a studio. With 360 Reality Audio, music has never been so immersive and so real. And with the Xperia 1 IV, you can enjoy the experience through wired or wireless headphones or the built-in Full-stage stereo speakers.12
Maximize your music
Whatever music you're into, and however you like to listen, the Xperia 1 IV will help you get the most out of every track.
Enjoy 360 Reality Audio on Full-stage stereo speakers
The Xperia 1 IV not only lets you experience 360 Reality Audio using wired or wireless headphones. Thanks to hardware decoding, you can now enjoy it on your smartphone's stereo speakers too.13
Upmix stereo tracks into an immersive sound experience
If the music source you're listening to is 2-channel stereo, then new 360 Reality Audio Upmix comes into play. It enables the Xperia 1 IV to upmix your favourite stereo tracks into an immersive sound experience, in real-time. The technology works with local audio files and streaming services to further enhance your listening experience.28
Get 3 months of TIDAL free with the Xperia 1 IV29
The Xperia 1 IV is designed for 360 Reality Audio with unique hardware decoding to optimize sound quality when listening to music on TIDAL.12 And new TIDAL subscribers will get 3 months of TIDAL Hi-Fi free when they buy a Xperia 1 IV, including the 360 Reality Audio experience.
3.5mm audio jack for ultimate sound quality
The 3.5mm audio jack on the Xperia 1 IV is not just convenient, it also delivers high fidelity sound quality with superior quality materials and electronic components.
Full-stage stereo speakers for superior sound
The Xperia 1 IV features Full-stage stereo speakers placed at the front of the phone to effectively reproduce the sound field. And thanks to the updated speaker driver and its enclosure structure, sound is more powerful and distortion is reduced, especially between mid and max volume. The result is more realistic sound with clear ensembles, smooth and powerful vocals, and deep basslines. Whether you're watching videos or playing music, you'll enjoy immersive, high-quality sound.
New speaker driver with even more power
The Xperia 1 IV features a new speaker driver with a new enclosure structure, which has been designed to increase clarity of sound and loudness, and improve low frequency capability for deep, rich bass.
Take all your music close to High-Resolution Audio quality with AI
DSEE Ultimate enhances the quality of all your digital music, using AI to automatically improve audio frequency and dynamic range in real-time. Both high and low ranges are improved, taking each track close to High-Resolution Audio quality. It works with wired or wireless headphones,14 on local files and even streaming services.3
High-Resolution Audio + 3.5mm audio jack
With High-Resolution Audio14 you can hear music that reproduces the full range of sound, with dynamics and detail just as the artists intended.
High-Resolution Audio Wireless + LDAC
The Xperia 1 IV supports High-Resolution Audio Wireless, thanks to LDAC, our industry-adopted audio coding technology. LDAC transmits approximately three times more data (at the maximum transfer rate of 990 kbps) than conventional Bluetooth® audio, allowing you to enjoy High-Resolution Audio content in exceptional quality, as close as possible to that of a dedicated wired connection.14
Ready for Bluetooth® LE Audio14,30
Compared to a conventional connection, the latest Bluetooth® LE Audio lets you enjoy music with lower latency when using wireless headphones.
Display

Smartphone viewing at its best
Drawing on Sony's motion picture expertise, the Xperia 1 IV delivers a thrillingly immersive entertainment experience. It not only references the reproduction of Sony professional colour Master monitors but also offers audio from Dolby Atmos® sound tuned in collaboration with Sony Pictures Entertainment.
Immerse yourself in a 4K HDR OLED 120Hz refresh rate10 display
Boasting a stunning 4K HDR OLED 120Hz Refresh rate10 display, the Xperia 1 IV offers a uniquely immersive viewing experience. And with no notches to interrupt your view on the 6.5" 21:9 Wide display,13 losing yourself in your favorite movies or TV shows has never been easier.
Brightest ever 4K display16
The Xperia 1 IV features our brightest ever 4K display, up to 50% brighter than the previous model16, making it easier both to see and create content in bright lighting conditions.

[1] Previous model
[2] This model
Real-time HDR drive31
Real-time HDR drive31 reproduces the gradation of overexposed and underexposed areas and displays them smoothly. It also improves visibility by increasing contrast according to your environment.
Professional level color reproduction
Experience unprecedented color accuracy with Creator mode "powered by CineAlta". It references the color reproduction of Sony professional color monitors used in leading Hollywood studio productions. So you can enjoy your favorite entertainment exactly as its creators intended. To avoid color tint on the display, each Xperia 1 IV goes through a special white balance calibration at the factory to satisfy the demands of professionals.

Powered by CineAlta
Smoother colors on screen
The Xperia IV features a 10 bit equivalent display (8 bit with 2 bit smoothing) that can display a wide range of colors without banding.
Professional-grade display
With a high contrast ratio of 1,000,000:1 the Xperia 1 IV can present deeper levels of black, white colors appear more natural. The D65 white point has been specially calibrated for higher accuracy and the display also supports professional level reproduction standards, with wide color space ITU-R BT.2020,32 as well as DCI-P3 with Illuminant D65.
Enjoy contents as the creators intended.
Pre-set Creator mode "powered by CineAlta" as a default for your favorite content viewing apps so you can enjoy your favorite TV shows and movies with colors reproduced exactly as the creators intended
Everything you watch, remastered to perfection
The X1™ for mobile engine brings BRAVIA HDR remaster technology to everything you watch. Even streaming content will have more contrast, color and clarity.
Dolby Atmos® sound tuned in collaboration with Sony Pictures Entertainment16
Watching a movie with Dolby Atmos® is an immersive experience, with multi-dimensional sound flowing above and around you. Now you can experience Dolby Atmos® sound tuned in collaboration with Sony Pictures Entertainment with headphones or the Full-stage stereo speakers.
Ultra smooth scrolling
Thanks to its 120Hz refresh rate,10 the display offers incredibly smooth scrolling and seamless image transitions when you're browsing the internet or navigating the menu.
Performance

Experience the latest Snapdragon® 8 Gen 1 Mobile Platform18
The Snapdragon® 8 Gen 1 Mobile Platform delivers groundbreaking performance and innovation in AI, gaming, and connectivity – for the premium experiences your devices deserve. The Qualcomm® Adreno™ GPU delivers 50% faster graphics and Qualcomm® Kryo™ CPU delivers clock speeds up to 3.0 KHz, a 20% improvement in performance over the previous generation mobile platform.
Fast, reliable performance
The Xperia 1 IV sets a new standard in smartphone performance, combining the latest Qualcomm® Mobile Platform with 5G22 and Wi-Fi 6E23 connectivity and innovative battery technologies.
Next generation 5G22 connectivity
For uncompromised high-quality downloads and streaming of even high-resolution files, the Xperia 1 IV can deliver a super-fast 5G connection.
Wi-Fi 6E23
With Wi-Fi 6E you get a better connection – with higher speed, lower latency and improved connectivity management when multiple devices are on the same network. And it´s possible to connect to 6GHz frequency band.
Smart connectivity
Smart connectivity continually analyses and assesses Wi-Fi signal quality. If it predicts any compromise in Wi-Fi connection, it uses your mobile data instead – so you're always on the best connection available.
Powerful 5,000mAh battery and fast charging
With a 5,000mAh battery on board, the Xperia 1 IV offers plenty of power to keep you going through the day. When you need to give your battery a boost, you can fast charge up to 50% in just 30 minutes with the charger XQZ-UC1 (sold separately).
A healthy battery, even after 3 years of use19
Our charging technologies keep your battery healthy for longer. Battery care keeps your phone from overcharging, while Xperia Adaptive Charging monitors your phone as it charges, to make sure the battery isn't overworked.

[A] Conventional
[B] New Xperia
[1] At the start of use
[2] After 3 years of use
Convenient wireless charging20 and Battery share function
Just place the Xperia 1 IV on a wireless charger20 to conveniently top up the battery. Thanks to the Battery share function, the Xperia 1 IV can double as a wireless charging pad for other devices too.
Multi-tasking made easy
With a range of handy multi-window features, the Xperia 1 IV is tailor-made for multi-tasking.
Window manager
Window manager offers a new, easier way to access your favorite apps and manage different windows and apps simultaneously.
Pop-up window
Suppose you're playing a game or browsing the web but want to quickly reply to a message? With the Pop-up window feature, you can easily handle the new task, then get right back to what you were doing.
See more and do more with Multi-window
The 21:9 wide screen easily divides into two sections – perfect for browsing the web and watching a video at the same time.
Easy access to your SIM or SD card
SIM tray Need to swap your SIM or install a new SD card? No problem. With the Xperia 1 IV, there's no tool needed to open the SIM tray yet it still maintains the phone's IP65/68 water resistance.21
Transfer content from your old iPhone or Android device
Easy content transfer from photos, videos and music to your contacts, calendar, call history, and messages (SMS/MMS) – you can transfer the content that matters from your old Android or iOS smartphone33 to your new Xperia quickly, safely and easily.
Design

Super flat, super matte
The Xperia 1 IV combines signature Sony craftsmanship with elegant, understated design. Minimising the edge shape gives it a better grip that feels good in the hand, while the frosted glass on the back and the metal frame have a distinctive super matte finish for a beautiful, high-precision look.
A choice of colors
The Xperia 1 IV is available in a choice of colors to suit your taste.
Water and dust resistant21
For your peace of mind, the Xperia 1 IV features IP65/6821 water resistance and protection against dust.
Built to last
The Xperia 1 IV display uses Corning® Gorilla® Glass Victus® on the front and back. The tough Gorilla® Glass on the front and back brings improvement in both drop and scratch performance.
Sustainability

Doing our bit to make things better
At Sony, we want to create a sustainable society and a brighter future, so we're implementing an array of environmental
and social initiatives to help make it happen.
Zero plastic packaging34
As part of Sony's sustainability drive, the packaging for the Xperia 1 IV uses no plastic, with these components either eliminated or replaced with paper materials.
Building a sustainable society, together
At Sony we also recognise that paper resources are limited, and are continually working to reduce paper usage. By excluding the charger and cable from the box, we've made it about 50% slimmer than previous models. This reduces the shipping weight, lowering CO₂ emissions by up to 36% per unit35 during transportation. Since most Xperia customers already have compatible chargers and cables, we ask them to help our sustainability drive by re-using them.36
Accessibility
From enabling voice control to increasing text size, the Xperia 1 IV includes a range of accessibility features, enabling everyone to communicate freely, whatever their individual needs.
All on-screen images are for illustrative purposes only.

5G network and availability may vary depending on country, carrier, software version and user environment.

Lens expression is equivalent to 35mm focal length.
Designed with the environment in mind
Sony is committed not only to offering products, services and content that deliver exciting experiences but also to working towards our goal of a zero environmental footprint throughout our business activities.
Specifications
Accessibility
Accessibility
Hearing Aid Compatibility (HAC), Teletypewriter (TTY) /SERVICES: Live Transcribe, Sound notifications /SCREEN READERS: Select to Speak, TalkBack, Text-to-speech output /DISPLAY: Font size, Display size, Dark theme, Magnification, Color correction, Color inversion, Large mouse pointer, Remove animations /INTERACTION CONTROLS: Accessibility Menu, Switch Access, Click after mouse pointer stops moving, Power button ends call, Auto-rotate screen, Touch & hold delay, Time to take action (Accessibility timeout), Vibration & haptic strength, System navigation /AUDIO & ON-SCREEN TEXT: Mono audio, Audio balance, Caption preferences /EXPERIMENTAL: High-contrast text, Shortcut from lock screen
Camera Features
features
Photography Pro, ZEISS® quality lenses calibrated specifically for Xperia 1 IV, ZEISS® T* Coating, 120 fps read-out speed, up to 20 fps AF/AE burst, up to 60 times per second continuous AF/AE calculation, Real-Time Eye AF (Human, Animal), Real-Time Tracking, 3D iToF, RGB-IR, OIS photo, Photo flash, Photo light, Hybrid zoom 15.6x (based on Wide camera 24 mm), AI Super Resolution Zoom, HDR (High Dynamic Range) photo
IMAGE CAPTURE FORMAT
JPEG (.jpg), RAW (.dng)
Connectivity
Bluetooth
Bluetooth® 5.2 wireless technology, BluetoothⓇ LE Audio
LOCATION
A-GPS, A-GLONASS, Beidou, Galileo, QZSS
Other Features
Smart connectivity, Google Cast, NFC, Output video/image via Display Port support TypeC Cable or USB-C to HDMI Adapter Cable (Display port 4K/60 fps)
USB VERSION
SuperSpeed USB 5 Gbps (USB 3.2)
WIFI
IEEE802.11a/b/g/n/ac/ax, 2.4/5/6GHz
Entertainment
features
Dynamic Vibration System
Front Camera (1)
features
HDR (High Dynamic Range) photo, SteadyShot™ with Intelligent Active Mode (5-axis stabilization), Portrait selfie, Display flash, Hand gesture
Size
1/2.9" Exmor RS™ for mobile sensor