Signature Series Premium Digital Music Player
Model: NW-WM1ZM2
Earn
3700 Sony Rewards Points
About This Item
Signature Series Superior Sound and High-Resolution Audio
Gold plated oxygen free copper delivers a purer sound
Faithful sound reproduction using S-MasterTM HX digital amp technology
Offers
Features
WM1ZM2
Pure listening indulgence
Part of the Signature Series, the WM1ZM2 sets a new benchmark in pure sound quality and listening sophistication. Crafted with fine materials and meticulous attention to detail, and offering the ease of downloading and streaming music, this is audio at its most indulgent.
Signature Series - One Signature Sound
Elevating the high-resolution sound experience from one you listen to, to one you can feel.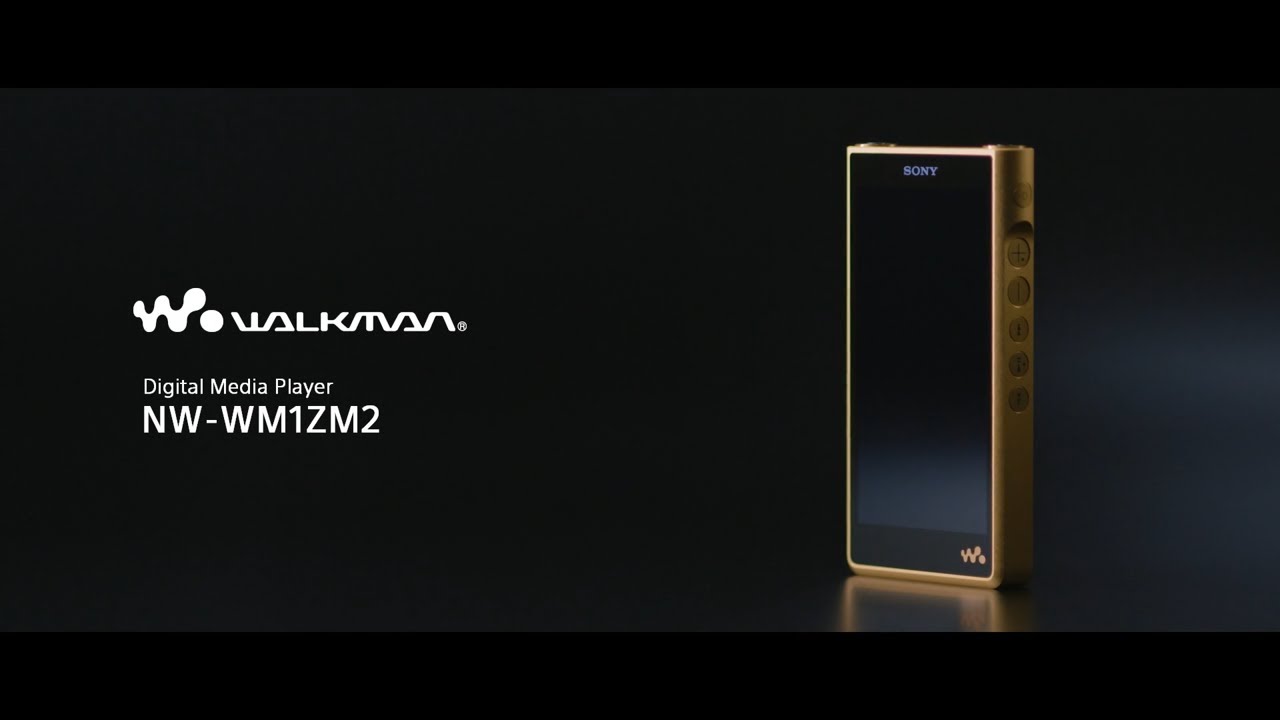 Purer materials for a purer sound
Despite oxygen-free copper (OFC) being notoriously difficult to machine process, the WM1ZM2 features a gold-plated OFC chassis – just like its predecessor. This time though, OFC purity has been upgraded to 99.99%, offering even greater benefits in terms of audio quality and high rigidity. Bass notes are clear and powerful, the atmosphere is more expansive, and mid to high range sounds linger beautifully.
Faithful sound reproduction
S-Master™ HX digital amp technology, independently developed for Walkman®, is compatible with the Native DSD format, and supports balanced and high power output. It reduces distortion and noise across a wide range of frequencies, for rich and full-bodied sound, further enhanced by new high quality sound lead-free solder.
Frequently Bought Together
Recently Viewed
Native DSD playback is only achievable with a balanced connection. For unbalanced connections DSD playback will be PCM.
Not compatible with Walkman cable.
A portion of the memory is used for data management functions. Actual available memory is approx. 215GB.
Video content with 360 Reality Audio is not supported on the NW-WM1ZM2.
Sony | Headphones Connect App is needed. Requires subscription to a music streaming service – subscription fees apply. Personalization function is available only for selected headphones. Some services may not be available in certain countries/regions.
Coating and adhesive materials excluded. This varies by region.
Connected Bluetooth device must support LDAC format. Interoperability and compatibility among Bluetooth® devices vary.
©2022 Sony Electronics, Inc. All rights reserved. Reproduction in whole or in part without written permission is prohibited. Sony and the Sony logo are trademarks and or registered trademarks of Sony Corporation. Bluetooth and the Bluetooth logo are trademarks of Bluetooth SIG, Inc. All other trademarks are trademarks of their respective owners. Features and specifications are subject to change without notice.