Features
MDR-MV1
Open Back Studio Monitor Headphones
Open back Studio Monitor Headphones for creating spatial and stereo sound with wide frequency range and soundstage feel. Neutral and high-resolution acoustic characteristics reproduce all sound elements exactly as they are, providing lightweight and excellent wearing comfort for creators during long studio sessions.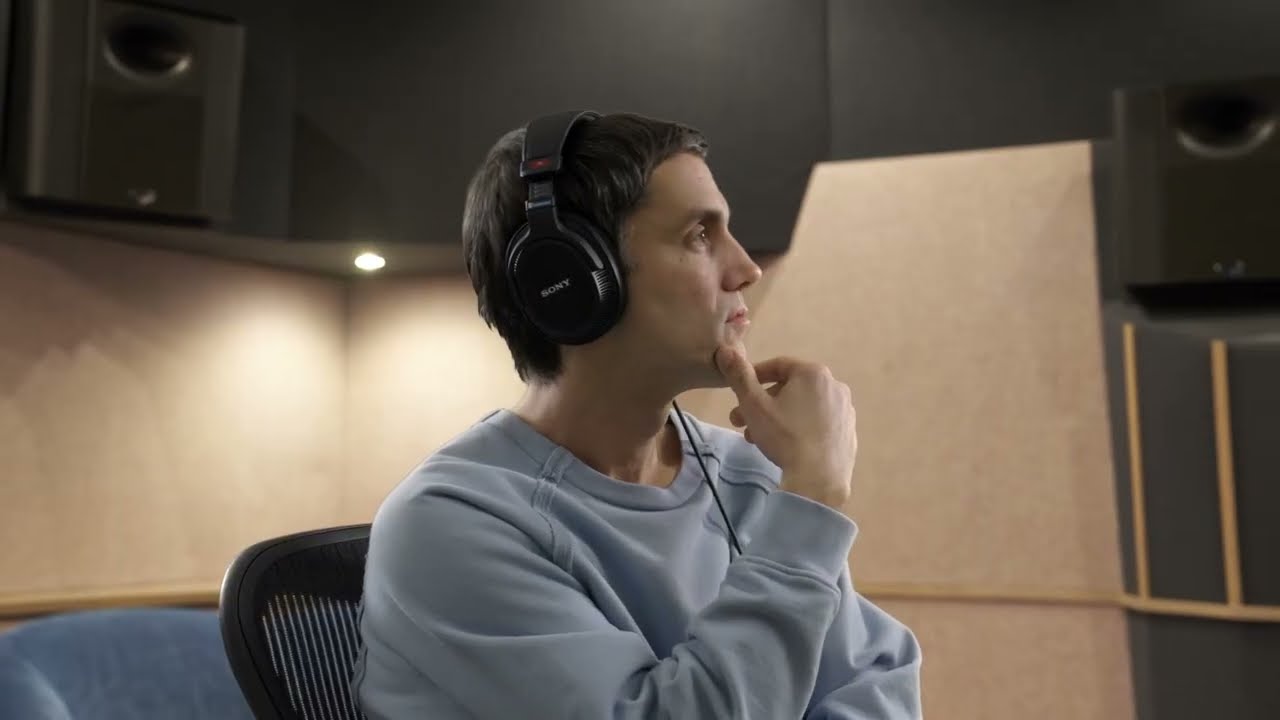 Studio monitor sound for mixing and mastering
Accurate reproduction of the spatial information of the sound source with carefully tuned open back acoustic structure to support mixing and mastering of both spatial and stereo sounds with High-Resolution Audio capability.

Uncolored frequency response suitable for production, obtained through collaboration with creators. (5Hz - 80kHz)
Excellent wearing comfort
Excellent wearing comfort for creators during long studio sessions. Lightweight, soft and stable fitting provides superior comfort for extended working or listening sessions during the creation of music content.
Reproduce each sound's positions and movements accurately in 360 degrees to enable spatial sound experience in the headphones, virtualizing a speaker-based production environment.
IEC International Electrotechnical Commission
© 2023 Sony Electronics Inc. All rights reserved. Reproduction in whole or in part without written permission is prohibited. Features and specifications are subject to change without notice.
Sony and the Sony logo are trademarks of Sony Corporation. All other trademarks are trademarks of their respective owners.