Features
ECM-100N
Omni-directional Electret Condenser Microphone
The Sony ECM-100N is an Omni-directional electret condenser microphone ideal for instrument recording in studio and compatible with High-Resolution Audio. Equipped with a newly developed microphone capsule, the ECM-100N delivers flat and wide frequency response of 20 to 50,000 Hz and picks up the raw sound echoing in space.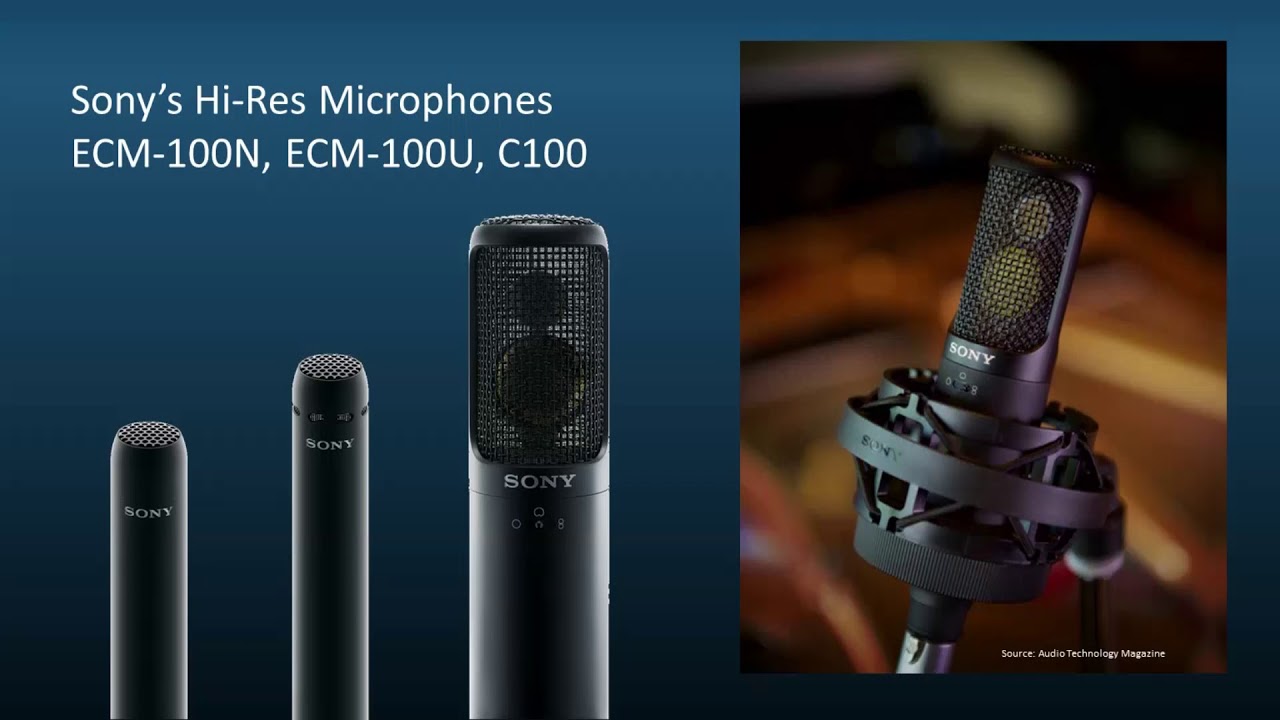 0 dB = 1 V/Pa, at 1 kHz
Output impedance at 1 kHz
A-weighted, 1 kHz, 1 Pa.
0dB SPL = 20μPa.
0 dB SPL = 20μPa.
The values for dimensions are approximate.
© 2023 Sony Electronics Inc. All rights reserved. Reproduction in whole or in part without written permission is prohibited. Features and specifications are subject to change without notice.
Sony and the Sony logo are trademarks of Sony Corporation. All other trademarks are trademarks of their respective owners.