Features
C-100
Two-way Hi-Res Condenser Microphone
Discover Sony Microphones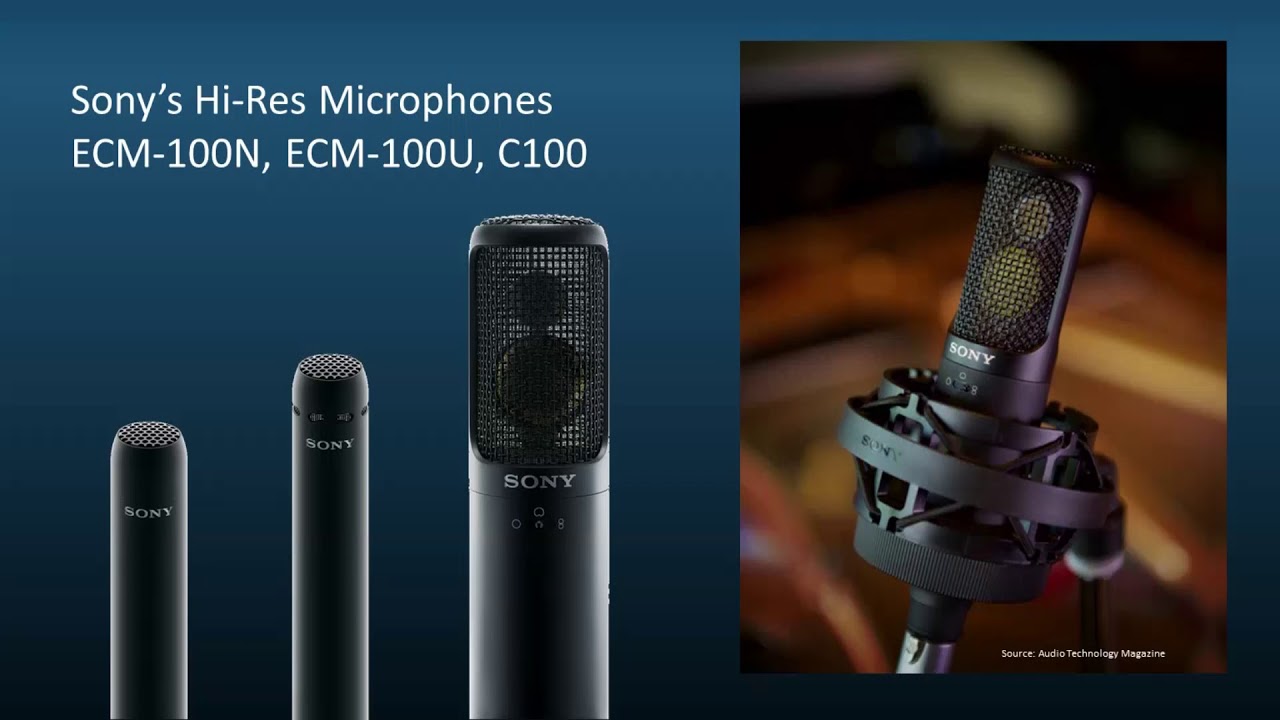 Setting new standards for the 100 series
Giving creators and artists new wide-range microphones that meet production standards (24bit/96kHz). It is the beginning of the 100 series, the first recording microphones since the C37A and C800G were released 60 and 26 years ago.
A tradeoff is usually found between bandwidth and sensitivity, but both qualities are essential to offer both a wide frequency response of 20 Hz–50 kHz, without attenuation, and the ample sensitivity needed in studio microphones. This quest led to the development of wholly new capsules, and in the side-address C-100, the range is covered by a two-way capsule design.
Unprecedented miking characteristics from a quest for super wide-range mics that come alive in any format
Development of capsule in pursuit of the conflicting goals of unattenuated 20 Hz–50 kHz frequency response and ample sensitivity led to unprecedented characteristics. Transient response is excellent, and feels consistent across the vast range, and both lows and highs are clear and open. Sound also feels more substantial, thanks to the addition of a large, newly developed 25 mm diaphragm in the C-100. Here, we introduce a few of these characteristics that professionals will want to add to their ideal recording setup.
0 dB = 1 V/Pa, at 1 kHz
Output impedance at 1 kHz
A-weighted, 1 kHz, 1 Pa.
0dB SPL = 20μPa.
0 dB SPL = 20μPa.
The values for dimensions are approximate.
© 2023 Sony Electronics Inc. All rights reserved. Reproduction in whole or in part without written permission is prohibited. Features and specifications are subject to change without notice.

Sony and the Sony logo are trademarks of Sony Corporation. All other trademarks are trademarks of their respective owners.