HT-S40R
5.1ch Home Cinema Soundbar System
Offers
Product highlights
Feel every note with a 600W power output.
Get the best seat in the house with 5.1ch real surround sound.
Enjoy dramatic, high quality surround sound with Dolby® Digital.
Rear Speakers deliver powerful surround sound to complete your home cinema experience.
Set up in seconds with color coded connections and easy connections.
Enjoy all your favorite songs wirelessly through Bluetooth and NFC technology
Connect to compatible TVs with a single HDMI ARC cable
Change your settings and playback from your phone with the Sony | Music Center app.
Get ready for 600W real 5.1ch surround sound
For real cinema sound that fits your home, the HT-S40R has 600W of powerful and real 5.1 channel surround sound and wireless rear speakers that bring every movie to life.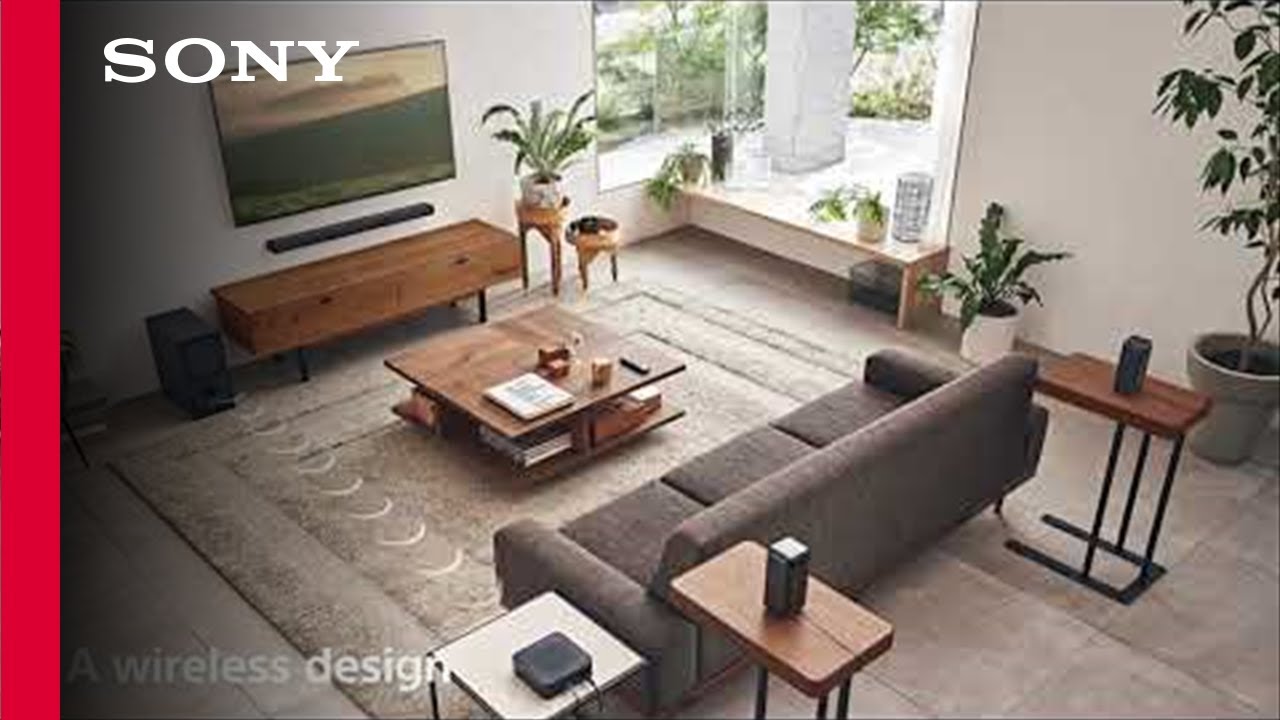 Immerse yourself in powerful surround sound
For an exceptional audio experience, a combination of soundbar, subwoofer and wireless rear speakers deliver a dynamic surround sound that fills your room. And with 600W output and Dolby Digital® you'll get powerful sound that puts you at the heart of the action.
A total power output of 600W helps bring every movie scene to life.
5.1ch real surround sound
A three channel bar speaker, rear speakers and a subwoofer work together to deliver big, full-frequency sound.
Dolby® Digital technology
Enjoy dramatic, high-quality surround sound from 5.1 separate audio channels with Dolby® Digital.
With a wireless amplifier to power the rear speakers, there are no wires between the front and the rear of your room to get in the way. The subwoofer and soundbar also share a single power connection, so the system can deliver cinema sound without clutter or complexity.
Play your favourite music
It's not just movies that sound amazing, the HT-S40R is made for music too.
Use Bluetooth® to wirelessly stream music from your smartphone.
Use the USB port to plug and play from a USB memory stick.
Looks good in any living space
With a slim, compact soundbar, unobtrusive subwoofer and wireless rear speakers, the HT-S40R is designed to fit perfectly with BRAVIA TVs and complement your living room.
The punched-metal grill and ability to be wall-mounted make the soundbar a great match for any TV.

TV shown here is 55".
Compact, yet powerful wireless rear speakers effortlessly integrate with your room and can easily be wall mounted.
Place the wireless amplifier however you like – flat on a surface like a table, or mount it on the wall.
The HT-S40R is almost ready to go straight out of the box. Simply plug it in, wire up your main bar speaker using simple color-coded connections and connect rear speakers via the wireless amplifier. Then sit back and enjoy 5.1 channels of real surround sound.
HDMI ARC (Audio Return Channel) lets you connect to compatible TVs with a single cable, reducing cable clutter.
TV not compatible with HDMI ARC? Enjoy high quality sound for movies and more when you connect to the optical input.
If HDMI ARC and the optical input aren't an option, simply connect your TV using the analog input.
Choose the perfect setting
A button for every sound – choose the one that's right for whatever you're watching or listening to. Take your pick from Auto Sound, Standard, Cinema or Music modes. You can choose Night and Voice modes when you need them and the subwoofer's volume control to fine-tune your viewing experience.
Feel and hear the action all around you, as sound travels behind you and draws you into the movie experience.
Hear all the vividness and richness of your favorite music in fine detail.
Whether it's the morning news or a season finale, this mode tailors sound settings to accentuate speech so you won't miss a word.
Watching a movie at night? This function optimizes the sound balance so you can hear everything clearly even at low volume levels.
Special Offers and Promotions
In or out – a whole new world awaits you!
Amazing promotions, exciting activites, exclusive free gifts & up to $4,000 cashback! Visit your nearest store or shop online!
Designed with the environment in mind
Sony is committed not only to offering products, services and content that deliver exciting experiences but also to working towards our goal of a zero environmental footprint throughout our business activities.
Specifications
Audio Formats
HDMI input
Dolby Digital, LPCM 2ch, Dolby Dual mono
Optical Input
Dolby Digital, LPCM 2ch
HDMI
Number of Input/Output
Input/Output: 0/1 (ARC)
Interface
Input and Output Terminals
Analog audio input (stereo mini), USB type A, FAT32 / NTFS, Optical-audio input
Bluetooth® version
version 5.0
Sound Function
Sound Effect
Night Mode, Voice Mode
Sound Mode
Auto Sound, Cinema, Music
Amplifier
Amplifier Type
Digital Amplifier, S-Master
Power Output (Total)
600 W