SALE
SRS-NS7 Wireless Neckband Speaker
Model: SRS-NS7
About This Item
Enjoy wireless personalized home theater audio
Surround yourself in audio with Sony's 360 Spatial Sound Personalizer technology1
Enjoy crystal clear sound with upward-facing X-Balanced speaker unit and passive radiator
Offers
Features
SRS-NS7
Your wearable personal theater
Tailor your Dolby Atmos® experience in combination with SRS-NS7 and BRAVIA XR™ and enjoy 360 Spatial Sound.1 This wireless neckband speaker creates atmospheric personal cinema that surrounds you for a whole new way of listening.
360 Spatial Sound that adapts to your ears with BRAVIA XR™
The world's first Dolby Atmos® compatible wireless neckband speaker with Sony's BRAVIA XR models. See how immersive 360 Spatial Sound can be when you watch Dolby Atmos® movies through our latest BRAVIA XR TVs with an unrivalled range of sound features.1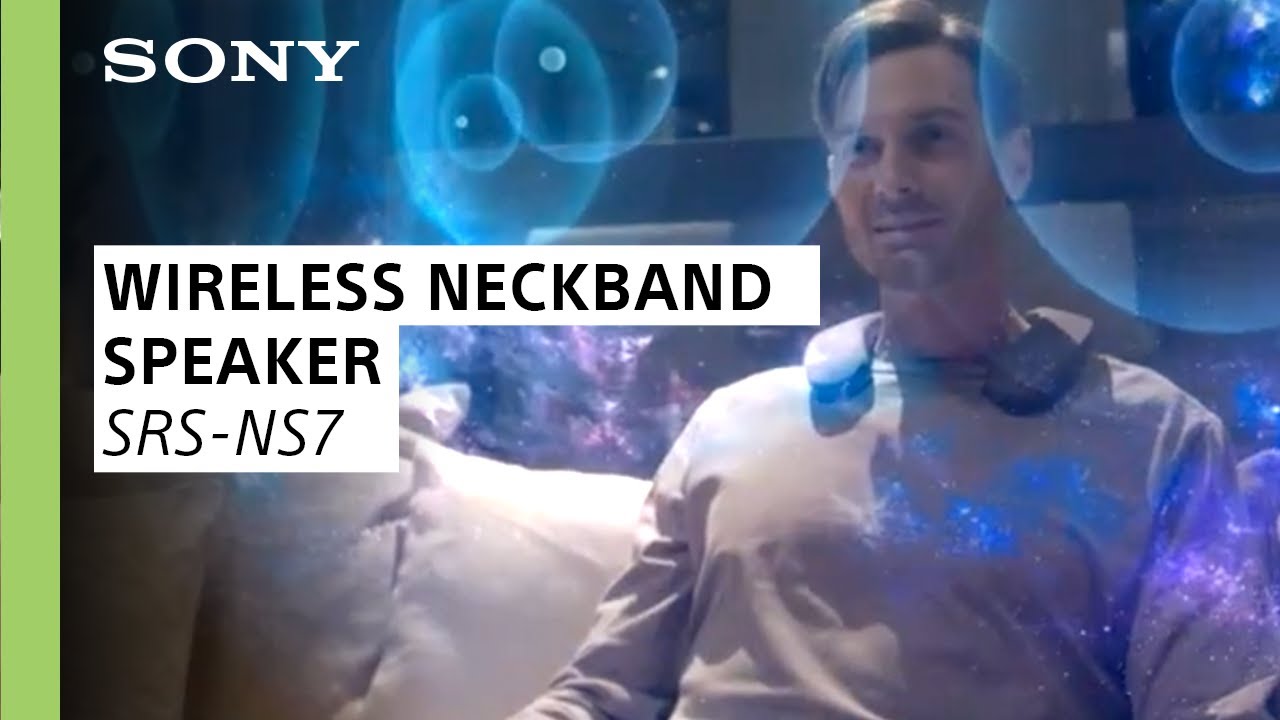 Lose yourself in the scene
360 Spatial Sound Personalizer

Analysing the shape of your ears, your Sony headphones work with the WLA-NS7 to create the ideal arrangement of phantom Dolby Atmos speakers all around you. Be immersed in the scene and feel right at the heart of the action.1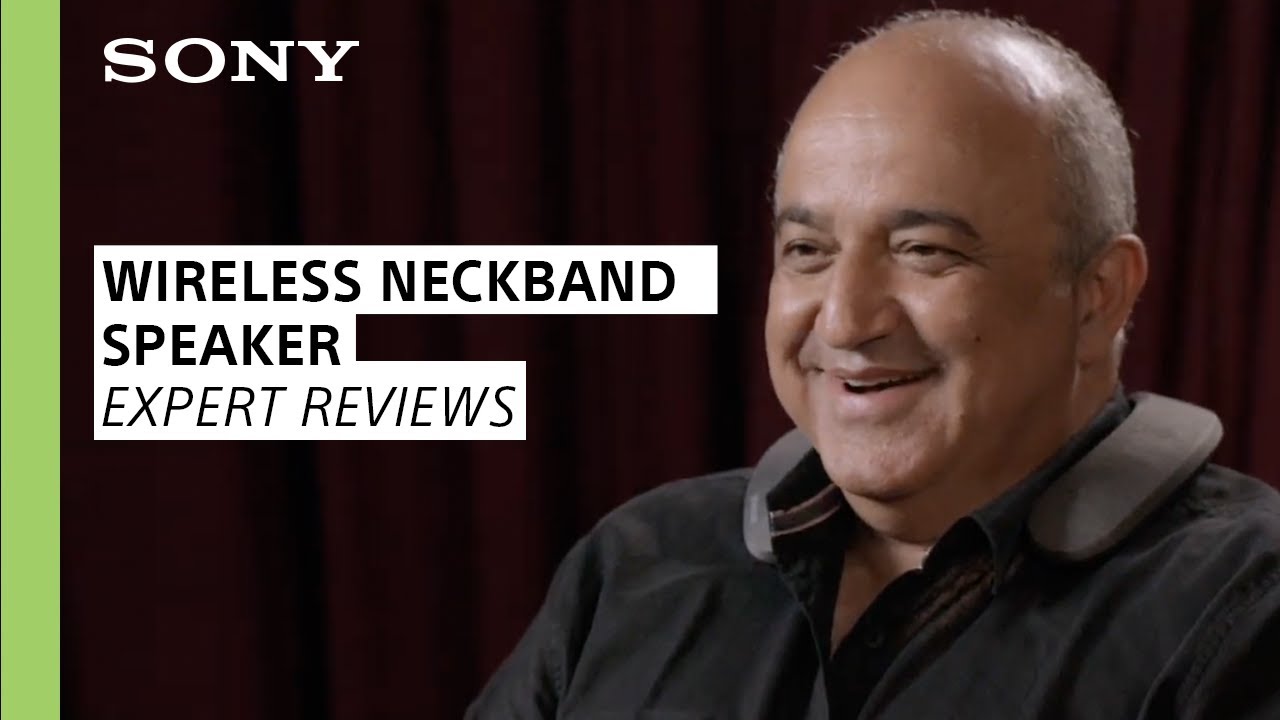 A personal cinematic experience, just for you
With the Sony | 360 Spatial Sound Personalizer app4, you'll enjoy a sound experience that's optimized for you. The app captures and analyses your ear shape, then creates your own personal spatial sound field when paired with BRAVIA XR TVs and selected Sony headphones.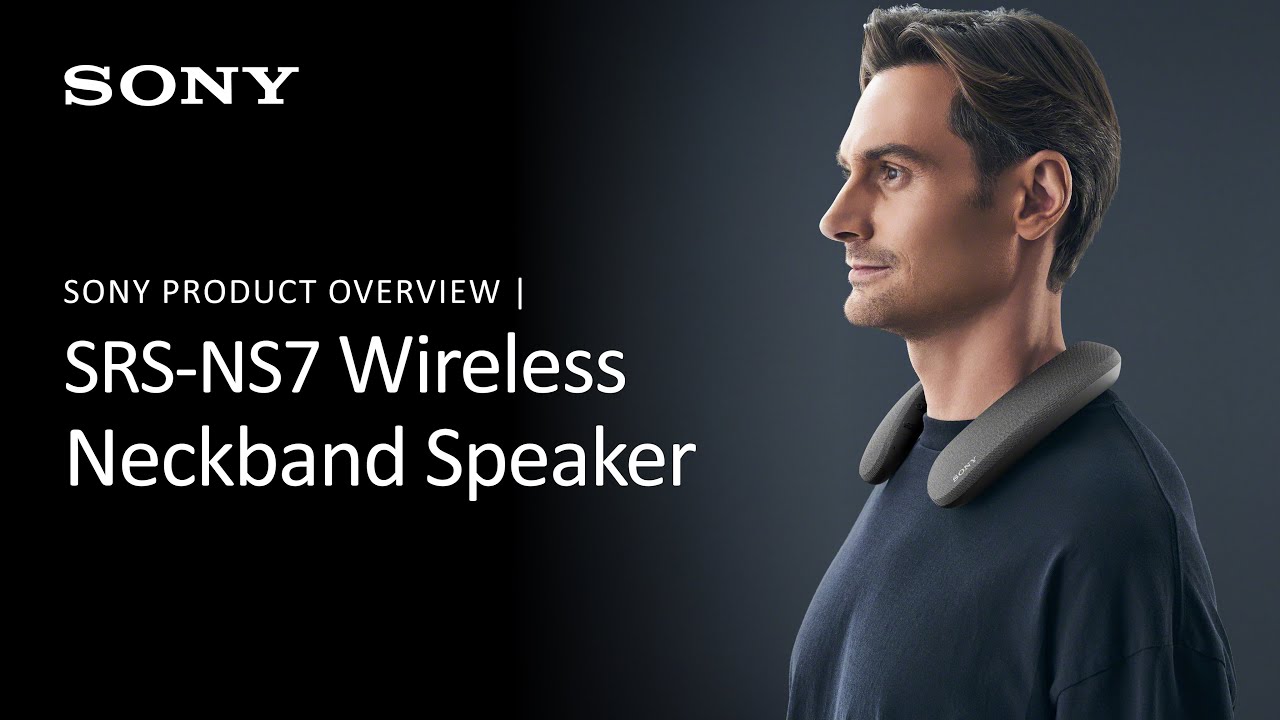 Connect
Connect the WLA-NS7 wireless transmitter to your BRAVIA XR TV with an optical cable and USB cable.
Pair
Pair your Sony headphones with the wireless transmitter over a Bluetooth® connection.2
Personalize
Capture your ear shape using the Sony | 360 Spatial Sound Personalizer app4 and enjoy a personalized sound experience.1
© 2021 Sony Electronics, Inc. All rights reserved. Reproduction in whole or in part without written permission is prohibited. Sony and the Sony logo are registered trademarks of Sony Corporation. All other trademarks are trademarks of their respective owners. Features and specifications are subject to change without notice.