Digital Shotgun Microphone ECM-B10
Model: ECM-B10
Earn
250 Sony Rewards Points
About This Item
Digital signal processing using beamforming technology
Compact and portable at only 3.122" (79.3mm) in length
Three selectable pickup patterns; Super/Uni/Omni-directional
Offers
Features
Stunning digital sound, from a shotgun mic made smaller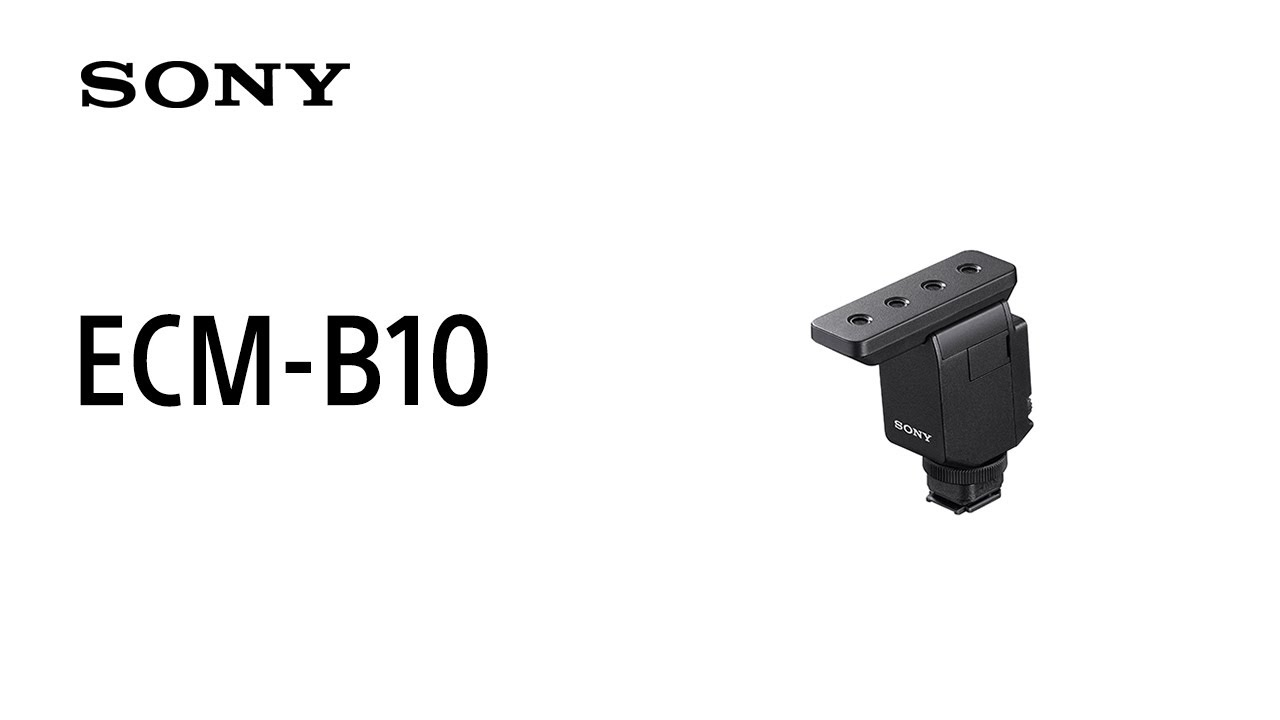 Super-directional performance in a compact package
Advanced beamforming technology
Digital signal processing using beamforming technology achieves super-directivity, ideal for interviews and selfies, where the sound collection is focused on a narrow range in front of the camera.
Even at only 3.122" (79.3mm) in length, the ECM-B10 offers impressive directional audio capture. Its small size gives you plenty of clearance for wide-angle lenses, viewfinder use, and great integrated audio even in gimbal and grip-mounted shots.
Your choice of three pickup patterns
Super-directional, unidirectional, omnidirectional

Advanced digital signal processing makes it possible to offer three switchable directivity patterns in one versatile microphone, allowing you to select the area for audio pickup depending on the requirements of your shoot.
Frequently Bought Together
Recently Viewed
Not guaranteed to by 100% dust and moisture resistant.
© 2022 Sony Electronics Inc. All rights reserved. Reproduction in whole or in part without written permission is prohibited. Sony is not responsible for typographical and photographic errors. Features and specifications are subject to change without notice. Sony, G Master, the Alpha logo and the Sony logo are trademark of Sony Corporation. All other trademarks are trademarks of their respective owners.