SALE
FE PZ 16-35mm F4 G Full-frame Constant-Aperture Wide-angle Power Zoom G Lens | SELP1635G
Model: SELP1635G
Earn
1100 Sony Rewards Points
About This Item
The world's lightest1 full-frame F4 wide-angle power-zoom lens
Outstanding resolution in an ultralight compact G Lens (353 g / 12.5 oz)
Offers
Features
$50 cash back when you register your Sony camera or lens.*
*Offer valid for purchases of eligible models between 10/15/23 – 1/31/24. Redeem by 2/18/24. Fulfilled within 8 weeks. See pro.sony/reg for terms and conditions and eligible models.
Ultralight, versatile wide-angle power zoom
Sony's vast expertise brings you the world's lightest full frame F4 wide-angle power-zoom lens, giving today's content creators refined imagery, expression, and control. A new power zoom system in a compact lens is suitable for small crews or solo shooting. It is ideal for stills too, with beautiful G lens™ rendering and astonishing AF (autofocus) performance.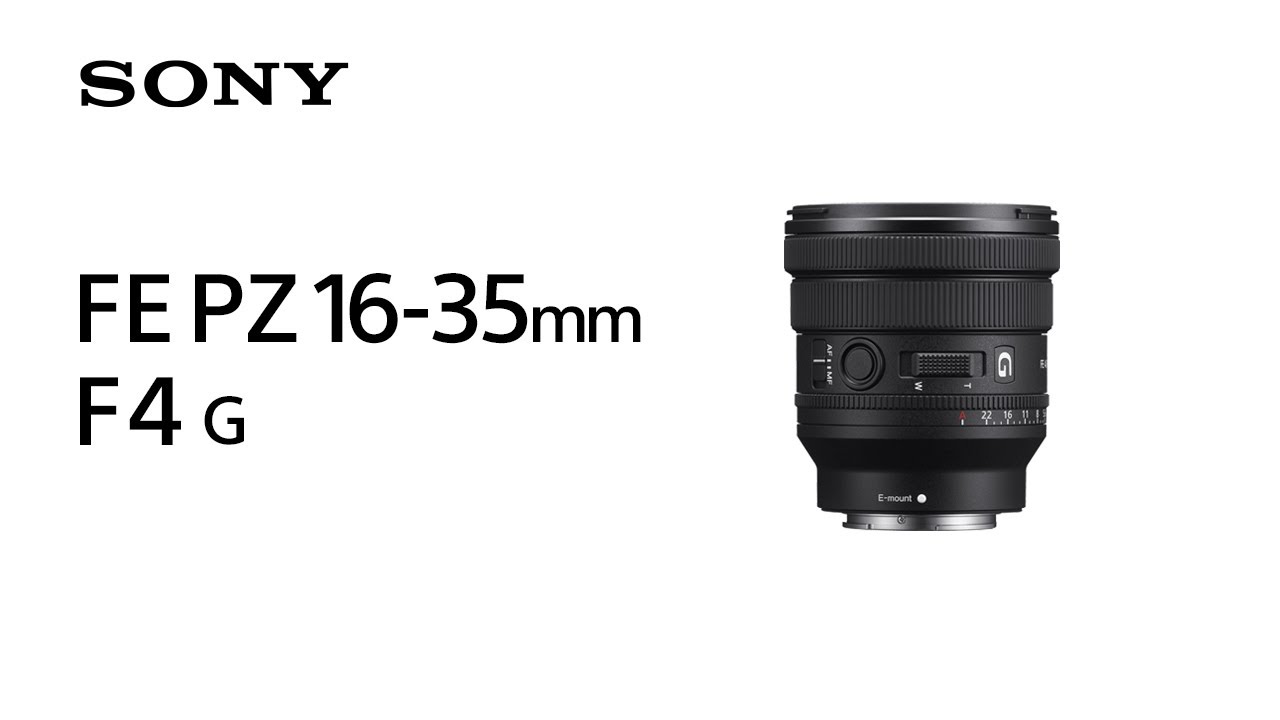 Frequently Bought Together
Recently Viewed
As of March 2022, Sony survey of constant F4 wide-angle zoom lenses for 35mm full-frame sensors.
Not guaranteed to be 100% dust and moisture proof.
© 2022 Sony Electronics Inc. All rights reserved. Reproduction in whole or in part without written permission is prohibited. Sony is not responsible for typographical and photographic errors. Features and specifications are subject to change without notice.
Sony, the Sony logo, the Alpha logo and G Lens are trademarks of Sony Corporation. All other trademarks are trademarks of their respective owners.