FE C 16-35mm T3.1 G Full-frame Wide-angle Power Zoom Cinema Lens
Model: SELC1635G
Est. Delivery Nov 30-Dec 1
Earn
5500 Sony Rewards Points
About This Item
Cinematic images with beautiful bokeh
Responsive manual control for content creators
Offers
Features
$50 cash back when you register your Sony camera or lens.*
*Offer valid for purchases of eligible models between 10/15/23 – 1/31/24. Redeem by 2/18/24. Fulfilled within 8 weeks. See pro.sony/reg for terms and conditions and eligible models.
SELC1635G
As wide as your imagination
Capture the entirety of your vision with the SELC1635G wide-angle zoom lens. A refined optical design and class-leading technology ensure dependable full-frame digital cinematography, documentary, and other premium content production.
Unlimited expression for content creators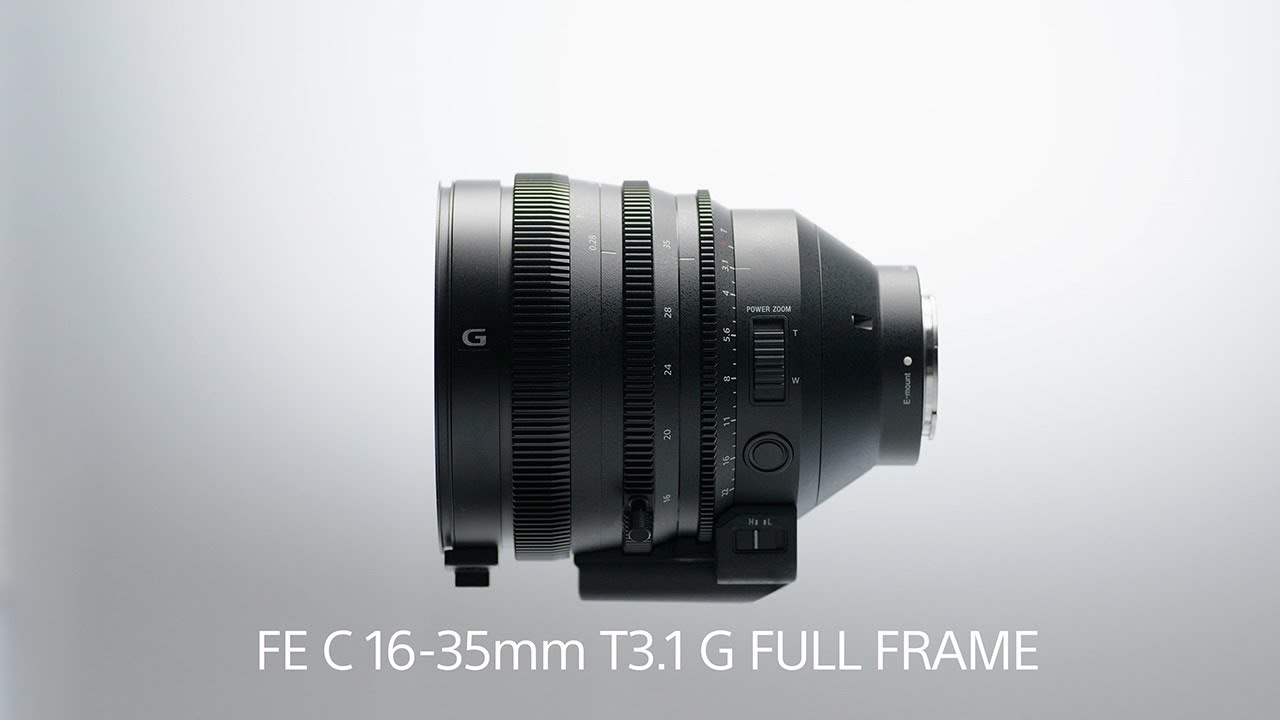 Cinematic images with beautiful bokeh
Experience beautiful cinematic images with the exceptional corner-to-corner resolution expected from a Sony G lens. A consistent T3.1 (F2.8) large aperture, from wide to telephoto, delivers stunning background bokeh and depth.
Responsive manual control for content creators
Adjust focus, zoom, and iris with smooth, consistent precision. Parfocal optics and precise control rings provide versatile, repeatable cinematography with large-format cameras like the VENICE, PXW-FX9, and Alpha mirrorless cameras.
Frequently Bought Together
Recently Viewed
Reseller price may vary.
Ask service local service bureau (https://www.sony.net/SonyInfo/Support/)
Not guaranteed to be 100% dust and moisture-proof.
This product is also known as SELC1635G/US
©2020 Sony Electronics Inc. All rights reserved. Reproduction in whole or in part without written permission is prohibited. Sony, EXTRA BASS, BRAVIA, and BRAVIA CORE and its logos are trademarks of Sony Corporation. All other trademarks are trademarks of their respective owners. Features and specifications are subject to change without notice.