1/1
BUNDLE SAVINGS
Ultra Slim Wall-Mount Bracket
Model: SU-WL855
Earn
350 Sony Rewards Points
About This Item
Compatible with 2023 models (class size) - A95L: 55", 65", 77"; A80L: 55", 65", 77"; X93L: 65"; X90L: 55", 65", 75"
Compatible with 2022 models (class size) - A95K: 55", 65"; A90K: 48"; A80K: 55", 65", 77"; X95K: 65"; X90K: 55", 65", 75"; X85K: 55", 65", 75"; X80K: 55", 65", 75"
Compatible with 2021 models (class size) - A90J: 55", 65"; A80J: 55", 65", 77"; A9S: 48"; X95J: 65", 75"; X90J: 55", 65", 77"
Offers
Features
Blends into your room
Make the most of your living space. With this wall-mount bracket, your TV blends beautifully into any room, like a work of art.1
SU-WL855 Product Overview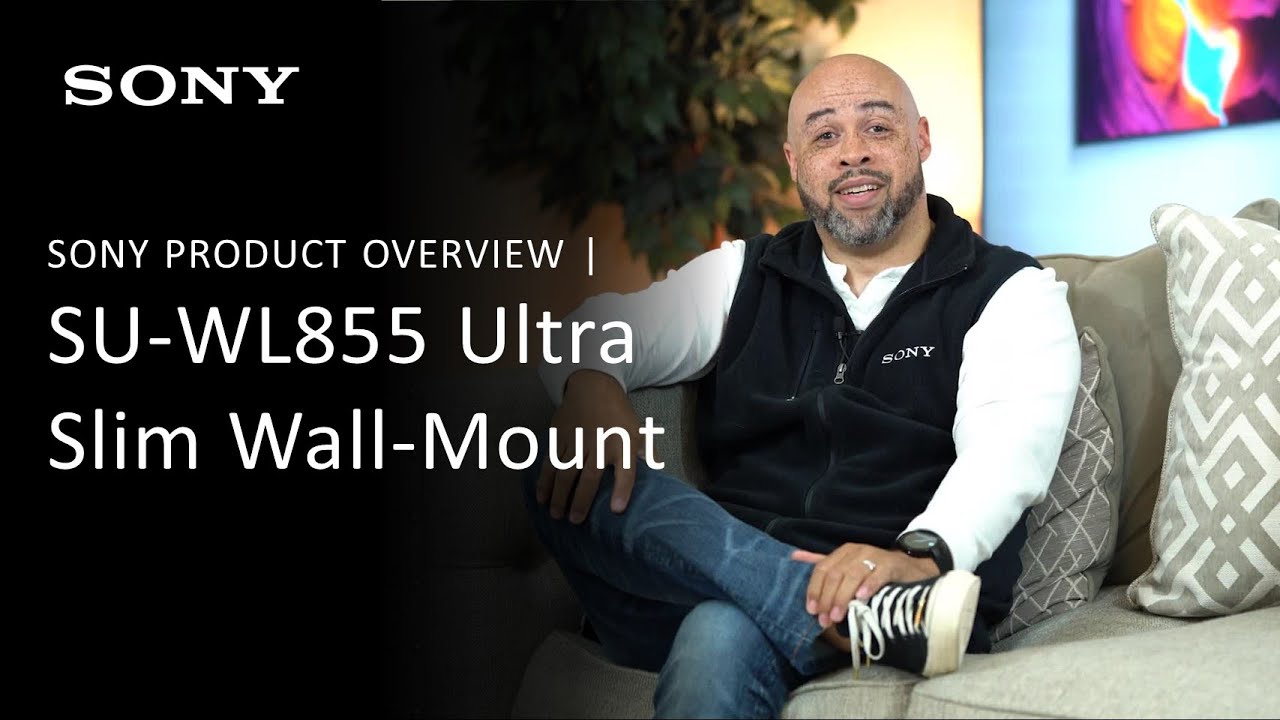 Better viewing, easier access with swivel function
Swivel your wall-mounted TV up to 21° using the bracket. This allows you to quickly adjust the angle of the TV for an optimum viewing experience and easy access to connections.2
Despite featuring a swivel function, this bracket is slim enough to allow the TV to be mounted only 22 mm from the wall. 3
Vertically straight with magnet lock
Fit your TV parallel to the wall. A magnet lock ensures the upper part of the TV does not lean forward when mounted close to the wall, for a more enjoyable viewing experience.
Safe and Easy Installation
The Ultra Slim Wall-Mount Bracket is designed for safe and easy installation, while the magnetic lock system and lateral shift bracket provide secure installation.
Frequently Bought Together
SU-WL855 wall-mount bracket is available for select Sony OLED and LED models ranging from 55" class to 77" class. TV and wall mount system sold separately. Hardware included with wall-mount bracket.
Swivel angle depends on the TV model and inch size.
© 2022 Sony Electronics Inc. All rights reserved. Reproduction in whole or in part without written permission is prohibited.

The Sony logo is trademark of Sony Corporation. Features and specifications are subject to change without notice. Screen images simulated.