Premium ES 7.2 CH 8K A/V Receiver
Model: STR-AZ1000ES
About This Item
7.2 CH A/V Receiver2 (100 W + 100 W 8 ohms, 1 kHz, 2ch, THD 0.9%)
8K & 4K/120 HDMI Connectivity with HDMI 2.1 support (6-in/2-out)1,4
Supports Dolby Atmos® & DTS:X® object-based sound decoding
Offers
Features
ES A/V Receiver: Elevated performance for all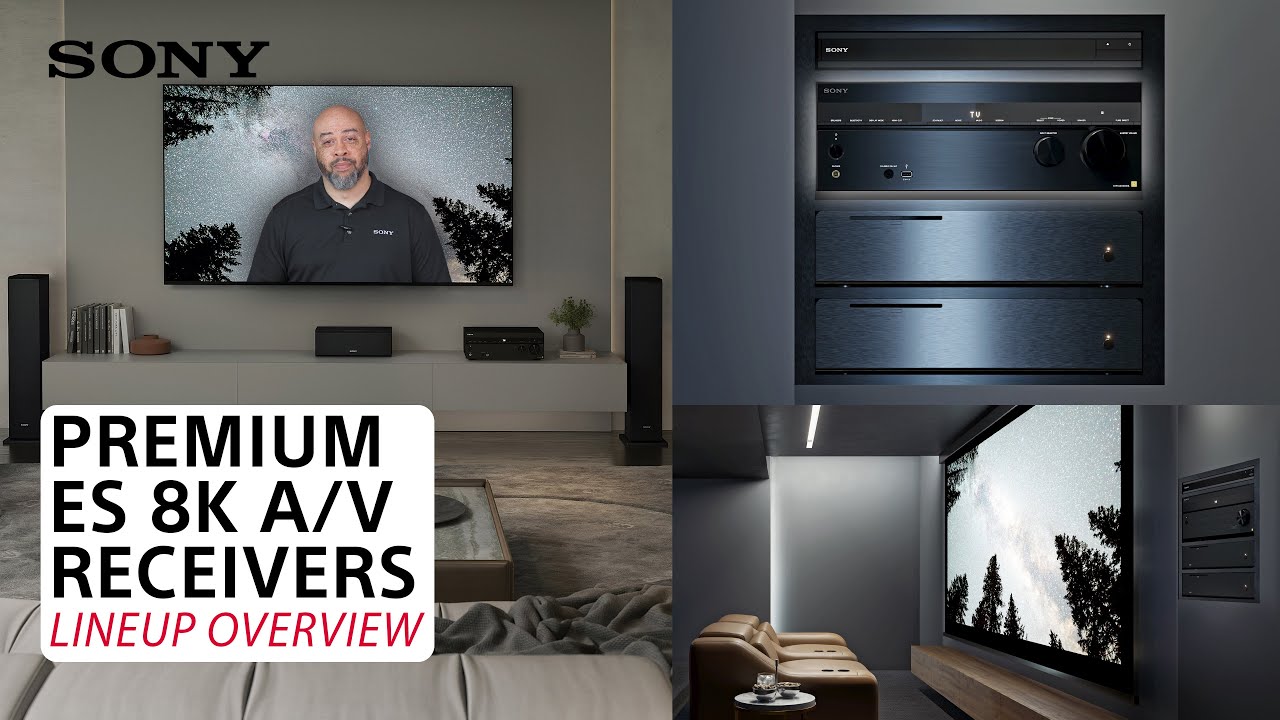 Redesigned with build quality in mind
With the addition of a sub-chassis structure on the rear of the front panel, the rigidity of the receiver is increased. This results in a further reduction of vibration and improved sound quality overall.
The newly designed power supply capacitors, developed by Sony, improve stability and achieve superior sound quality.
New Large Capacity Power Transformer
Redeveloped digital section
The redesigned power transformer also features a new core material and bobbin to lower distortion and improve sound quality.
The new digital section enables all signal processing to be performed on a single chip while also providing lower impedance, increased capacitance, and better stability.
New DAC enables 32-bit operations
Improved analog power for DAC
Digital PCM signal input is processed at 32-bit and converted to analog by the DAC, while DSD signal input during direct mode is natively input to the DAC and converted to an analog signal.
The DAC analog power supply uses a low- noise power supply IC to ensure that hi-fidelity performance is achieved
Sony exclusive integrated circuit
A new DAC analog output filter circuit was designed utilizing a JFET and op-amp improvement in noise floor. The phase rotation was shifted to a higher frequency, expanding the bandwidth and improving sound clarity for wide-bandwidth sources like high-resolution audio.
A Sony-exclusive integrated circuit was developed to improve all amplification function on the STR-AZ1000ES.
Frequently Bought Together
©2023 Sony Electronics, Inc. All rights reserved. Reproduction in whole or in part without written permission is prohibited. Sony and the Sony logo are trademarks and or registered trademarks of Sony Corporation. Bluetooth and the Bluetooth logo are trademarks of Bluetooth SIG, Inc. All other trademarks are trademarks of their respective owners. Features and specifications are subject to change without notice.