WF-C500 Truly Wireless In-ear Headphones
Model: WF-C500
About This Item
DSEE™ restores high frequency sounds lost in compression
Up to 10hr battery life2, total up to 20hr with charging case2
Splash-proof and sweat-proof with an IPX4 rating3
Offers
Features
Small size, uncompromising sound
Discover the freedom of Bluetooth® connectivity with the compact WF-C500 truly wireless earbuds, 1 combining uncompromising sound with great battery life 2, personalization, and IPX4 water resistance for music that goes anywhere. 3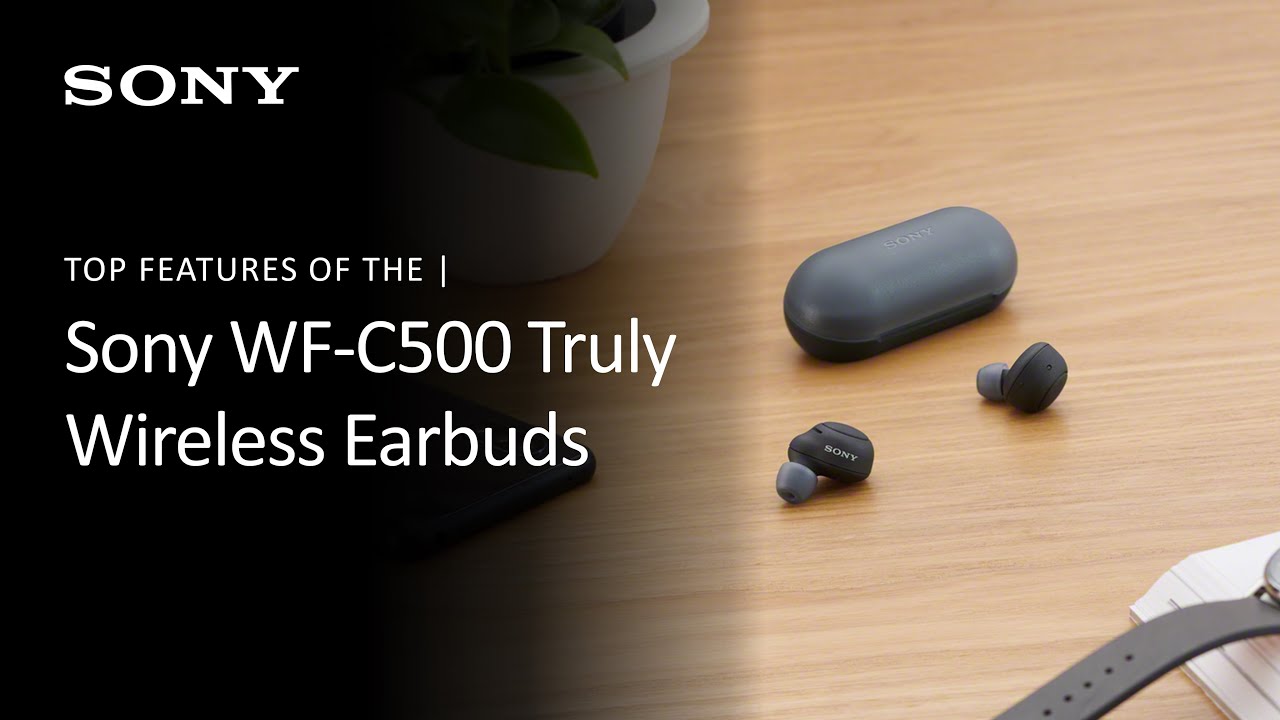 Since introducing the world's first in-ear headphones in 1982 (MDR-E252), we've surveyed huge amounts of data relating to ear shapes from around the world. The WF-C500 headphones are the product of that research, combining a shape that matches the ear cavity with a new ergonomic surface design for a more stable fit.
With our Digital Sound Enhancement Engine (DSEE), high frequency sound and fine fade-out sound are restored to the track for a more authentic listening experience. You can also tailor music to your own taste using the EQ setting on the Sony | Headphones Connect app. 4
When an original music source is compressed, it loses the high-frequency elements that add detail and richness to a track. Our Digital Sound Enhancement Engine (DSEE) faithfully restores these to produce high-quality sound that's closer to the original recording.

[A] Restoration [B] Fine sound restoration
©2021 Sony Electronics, Inc. All rights reserved. Reproduction in whole or in part without written permission is prohibited. Sony and the Sony logo are trademarks and or registered trademarks of Sony Corporation. Bluetooth and the Bluetooth logo are trademarks of Bluetooth SIG, Inc. All other trademarks are trademarks of their respective owners. Features and specifications are subject to change without notice.