SALE
RA3000 Wi-Fi Enabled 360 Reality Audio Speaker | Gray
Model: SRS-RA3000
About This Item
Ambient room-filling sound
Immersive audio enhancement
Offers
Features
Experience ambient room-filling sound
Curled up on the sofa with a good book or cooking up a storm in the kitchen, ambient room-filling sound provides the perfect musical backdrop—enjoy the experience anywhere in your home with this compact wireless speaker.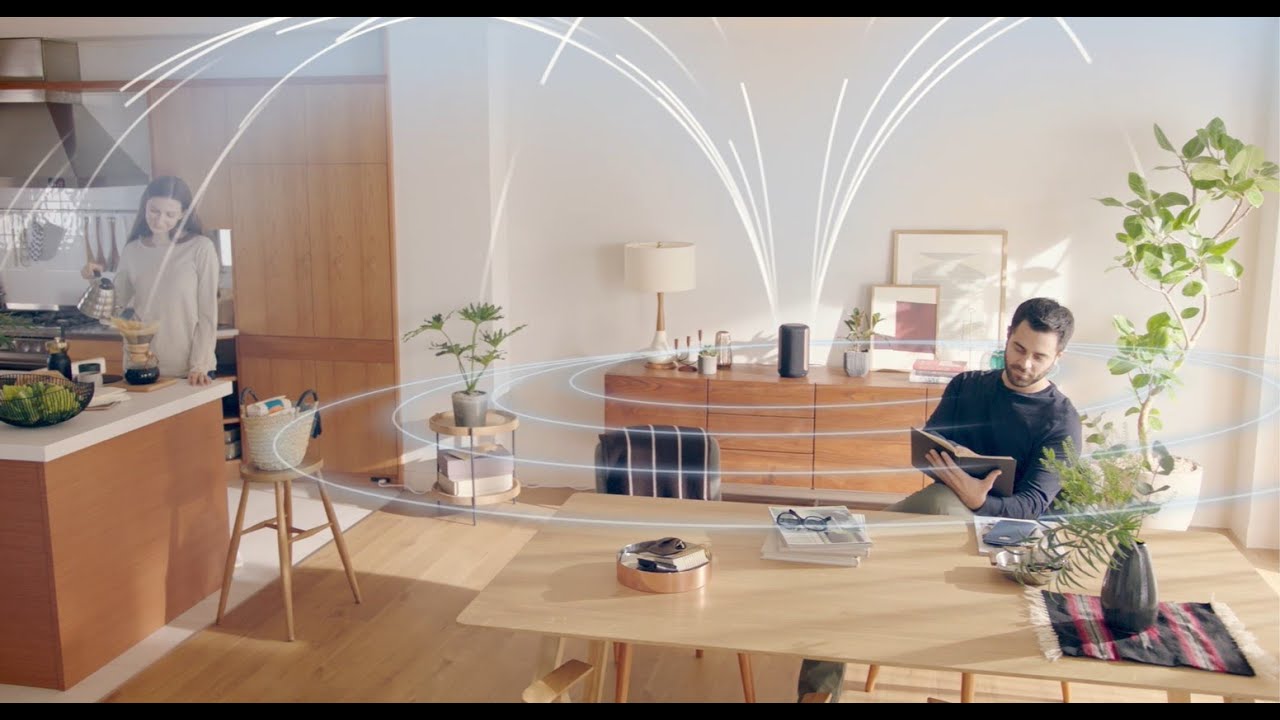 What is ambient room-filling sound?
How ambient room-filling sound works
Where will you put your SRS-RA3000?
What is ambient room-filling sound?
Whether you're reading, cooking, working, or catching up with friends, ambient room-filling sound is the perfect accompaniment. Like the background music in your favorite café, it's calm and unobtrusive, with sound diffused both horizontally and vertically to create just the right atmosphere anywhere in your home.
360 Reality Audio 1 or Immersive Audio Enhancement
Because 360 Reality Audio tracks incorporate three-dimensional sound location data, they're able to deliver the ultimate in ambient room-filling sound. But if they're not available, no problem—Immersive Audio Enhancement, a unique Sony algorithm, effectively delivers your favorite stereo tracks as ambient room-filling sound.
©2021 Sony Electronics, Inc. All rights reserved. Reproduction in whole or in part without written permission is prohibited. Sony and the Sony logo are trademarks and or registered trademarks of Sony Corporation. Bluetooth and the Bluetooth logo are trademarks of Bluetooth SIG, Inc. All other trademarks are trademarks of their respective owners. Features and specifications are subject to change without notice.