XV800 Portable Bluetooth® Wireless Party Speaker
Model: SRS-XV800
About This Item
Power your party with Omni-directional Party Sound1
Illuminate the night with colorful ambient lighting2
Up to 25 hours of playing time, plus quick charging3
Offers
Features
SRS-XV800
Powerful, wireless party speaker
Whether you want to host an epic party or enjoy your favorite movie or TV show, this speaker will give you the experience you need. The XV800 provides a powerful, room-filling sound, whatever you're listening to and wherever you're listening from. So, don't compromise, play music loud and clear or enrich your movies and TV with the XV800.
Discover SRS-XV800 features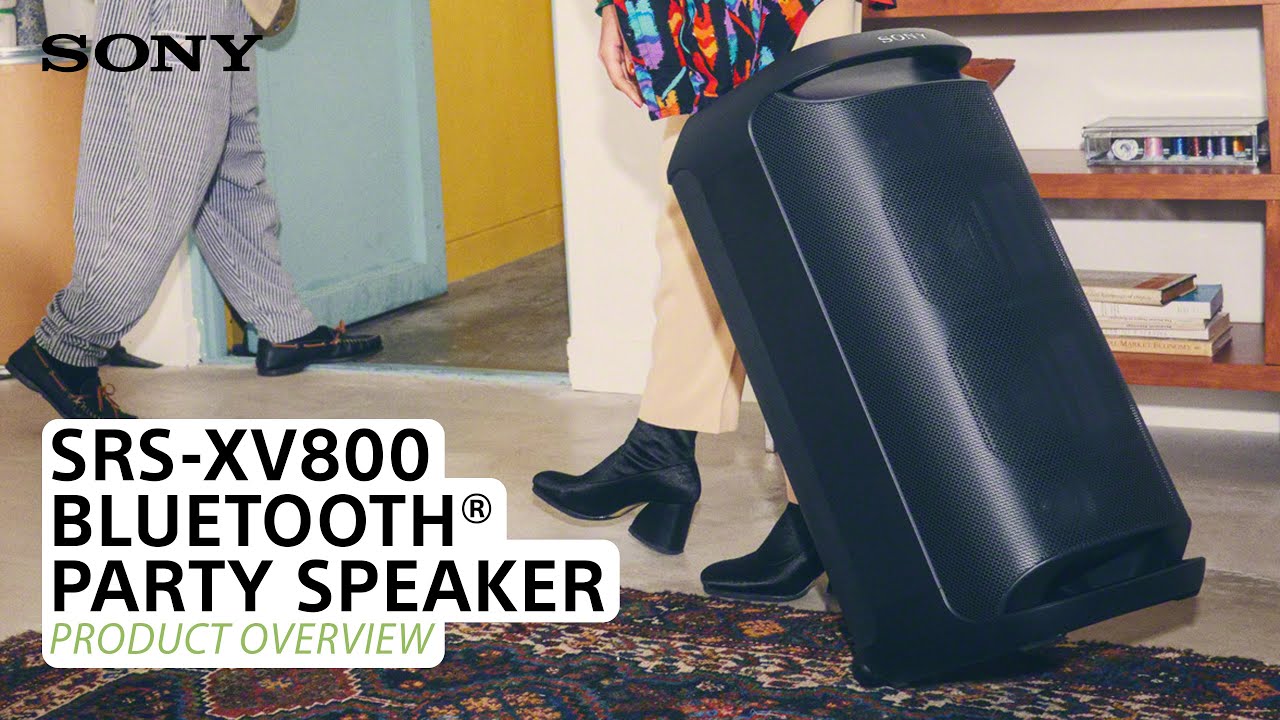 Life Should be Lived at Full Volume
Get your friends together, turn up the music to full volume and dance all night to clear, rich sound. With our new X-series range of speakers, you can make the most of every single moment, power parties you'll remember forever, and always live your life out loud.
All your favorite features in the box
Omnidirectional Party Sound
©2023 Sony Electronics, Inc. All rights reserved. Reproduction in whole or in part without written permission is prohibited. Sony and the Sony logo are trademarks and or registered trademarks of Sony Corporation. Bluetooth and the Bluetooth logo are trademarks of Bluetooth SIG, Inc. All other trademarks are trademarks of their respective owners. Features and specifications are subject to change without notice.