XB13 EXTRA BASS™ Portable Bluetooth® Wireless Speaker | Taupe
Model: SRS-XB13/C
About This Item
EXTRA BASS™ for deep, punchy sound
Sound Diffusion Processor expands sound far and wide
Waterproof and dustproof 1,2 (IP67 rated)
Offers
Features
Compact speaker that expands sound all around
The SRS-XB13 is durable and portable and includes a specially engineered strap to make it easier to travel with. But don't be fooled by its small size, with Extra Bass™, Sound Diffusion Processor, this little speaker packs plenty of punch.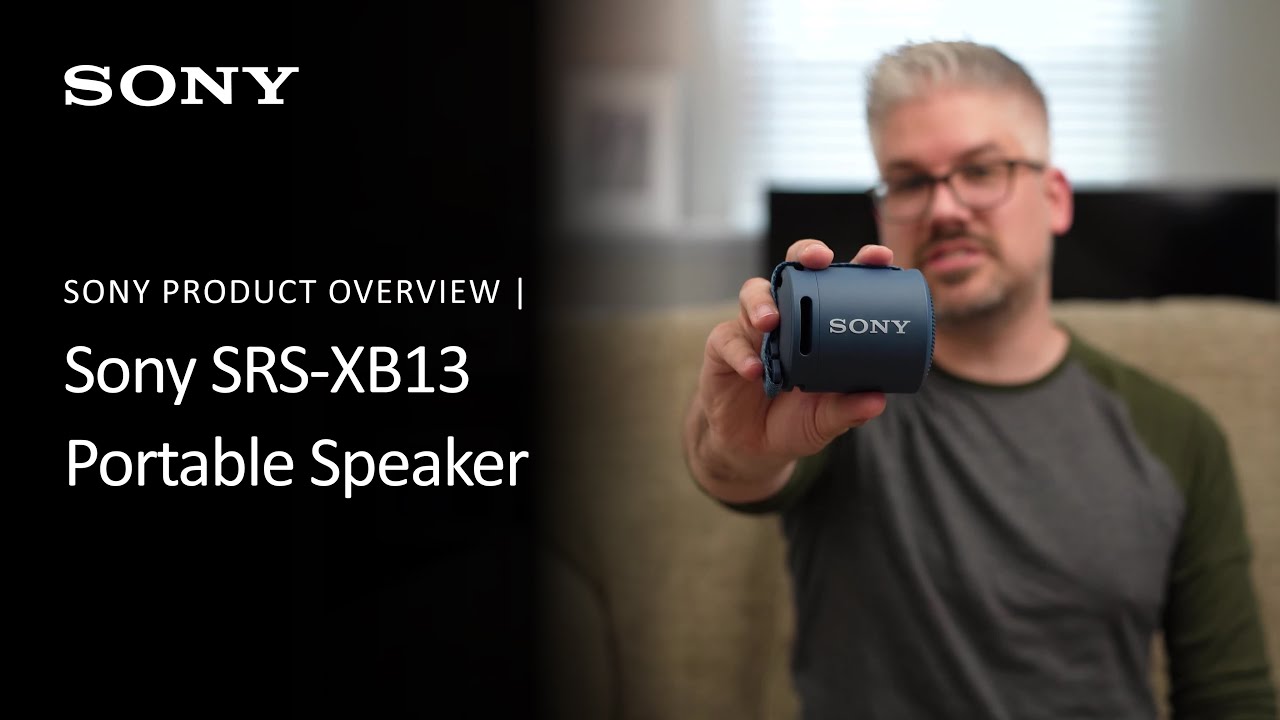 Enjoy powerful sound with EXTRA BASS™
A passive radiator works together with a full-range speaker to enhance low-end tones, giving bass a boost.
The durable exterior and strap make this speaker ready for just about anything. Hang it from your backpack, from your wrist, or even from a parasol when you're out in the sun, and the downwards-facing speaker will project the sound down to where you are.
Don't be fooled by its compact shape, this little speaker packs major surround sound. The Sound Diffusion Processor expands sound in any space, with its DSP technology.
©2021 Sony Electronics Inc. All rights reserved. Reproduction in whole or in part without written permission is prohibited. Sony, EXTRA BASS and its logos are registered trademarks of Sony Corporation. Bluetooth is a trademark of Bluetooth SIG, Inc. The N Mark logo is a trademark of the NFC Forum, Inc. All other trademarks are trademarks of their respective owners. Features and specifications are subject to change without notice.