SRS-XP700
X-Series Portable Bluetooth® Wireless Speaker
Product highlights
Omnidirectional Party Sound with integrated rear tweeter
Up to 25 hours of battery life1 with quick charging
X-Balanced Speaker for powerful bass
IPX4 Splash-resistant design
New concept LED indirect illumination lighting
Unleash your inner pop star with 2 mic/guitar rear inputs
Integrated carry handle for easy portability
Connect and stream music easily with Bluetooth®3
Charge your device and play your tracks via USB port2
Place the speaker upright or on its side
Sony | Music Center app4
Fiestable app4
Add to the fun with up to 100 speakers via Party Connect5
Big sound for even bigger parties
Get a big sound that will fill your venue and delight your guests. Front and rear speakers mean that no one will miss a beat. And with a deep, punchy bass sound and crystal-clear vocals, they won't want to.
Life should be lived at full volume. That means getting your friends together, turning up the music to full volume and dancing all night to a clear, rich sound. With our new X-Series range of speakers, you can make the most of every single moment, power parties you'll remember forever, and always live your life out loud.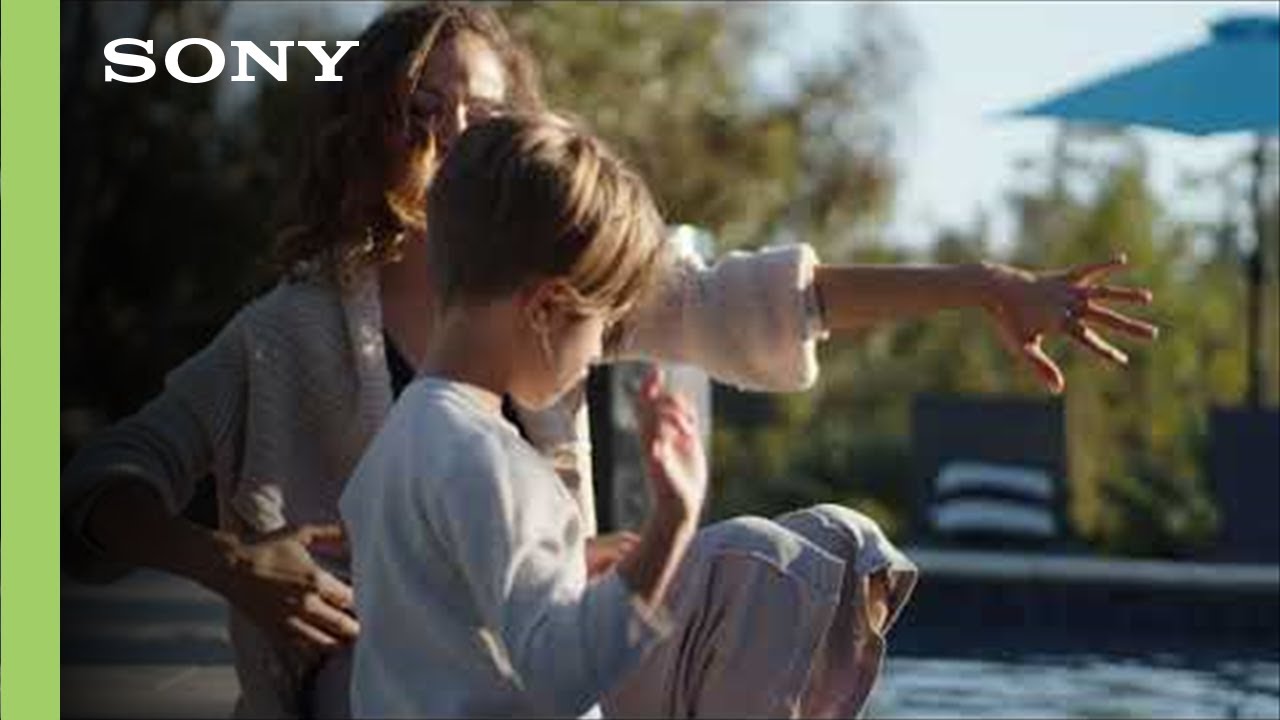 Parties are all about creating atmosphere. That means filling whatever venue you choose with a big sound. With Omnidirectional Party Sound and the innovative X-Balanced Speaker Unit, the XP700 is specially designed to fill any crowded venue, whether inside or outside.
Surround yourself with sound
The XP700 is made up of several speakers, including a front and rear High-efficiency Tweeter and an X-Balanced Speaker Unit, to give you an Omnidirectional Party Sound with a punchy and deep bass and plenty of clarity.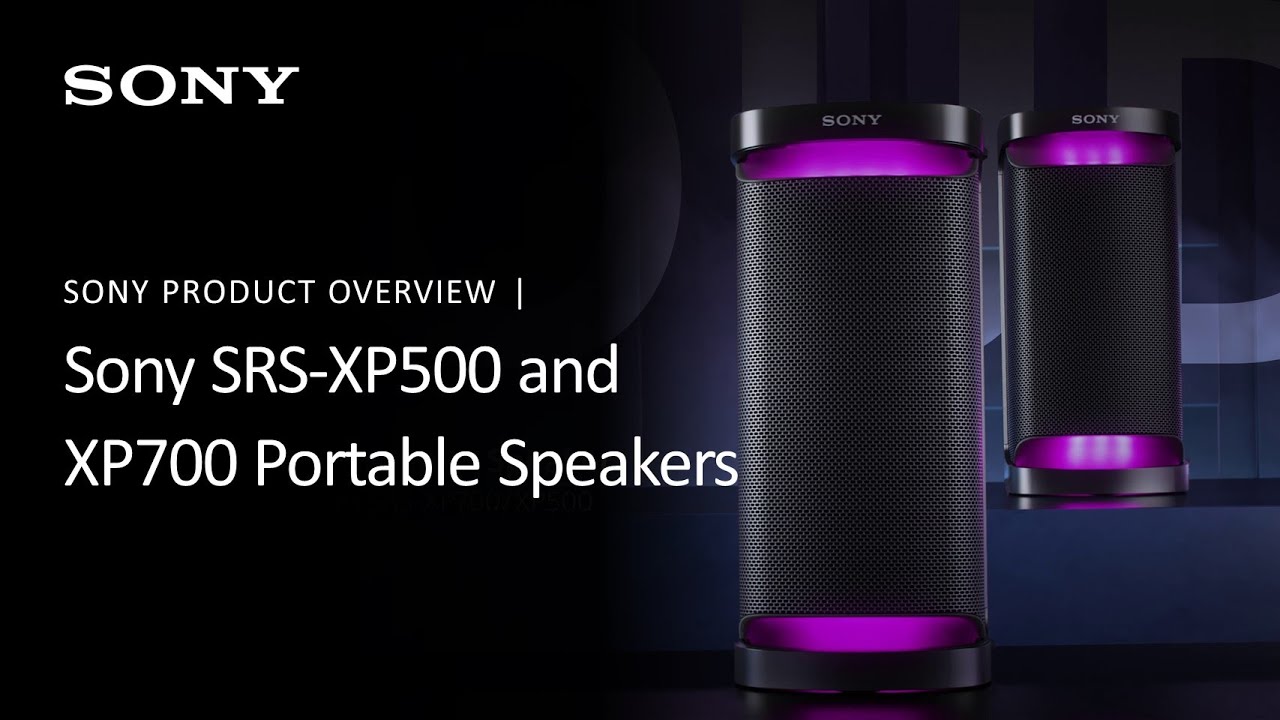 The innovative X-Balanced Speaker Unit has a non-circular diaphragm with more area than conventional speakers. That means that you'll get a richer, clearer sound, no matter what style of music you're listening to.
Bigger speaker, better sound
The maximised diaphragm area increases sound pressure for a better deep and punchy bass sound, clearer vocals and an altogether enhanced listening experience. It also reduces driver excursion while maintaining the same sound pressure, resulting in less distortion and greater vocal clarity.
The XP700 is made up of several speakers, including a front and rear High-efficiency Tweeter and an X-Balanced Speaker Unit, to give you an Omnidirectional Party Sound with a punchy and deep bass and plenty of clarity.
MEGA BASS allows you to really dial up the bass. So if you're listening to something with a beat, you'll get a deep and punchy bass sound.
There's something special about the sound of live music. With LIVE SOUND 2 you can recreate that unique atmosphere and re-live your favourite live music experiences over and over again.
Thanks to brand-new ambient lighting, you can select a variety of different lighting patterns that can bring pulsating energy to parties or soothing sombre shades to a quiet night in.
Rain will never stop play
Prepare your garden party for anything. The XP700 has an IPX4 Water resistant 3 rating so you can keep on playing even if a few raindrops fall.
More battery life means more nightlife
At a good party, no one wants to the music to end. And with 25 hours 4 of battery life when fully charged, this speaker will keep going for almost as long as you can.
If you find yourself a little short of time, don't worry. Quick charging will give you 3 hours 4 of play on just a 10 minute charge.
Take care of your battery
The Battery Care feature helps you avoid overcharging and will keep your battery in optimum condition for longer.
The XP700 has a comfortable handle that makes carrying it easy. So if you usually have your speaker in the house, but fancy listening in the garden, simply pick up your speaker and go.
Love karaoke? Then you and the XP700 will make the perfect double act. Plug in your microphone, pick a song and give it everything you've got. And don't stop at singing. With two inputs, you can even plug in a guitar and use the speaker as an amp.
From offering great sound in multiple layouts to charging up your smartphone, the XP700 is as stylish as it is practical.
Want to go wireless? Simply pair the XP700 with your BLUETOOTH® compatible devices and stream straight to your speaker.
Use a rear USB port to connect USB memory sticks, and stream your favourite music from your device.
If your smartphone 5 is running low on battery, you can plug it in and charge it directly from your speaker.
Connect up to 100 compatible speakers and sync music and lights to get even more lighting and turn up the volume.
A great sound in every layout
The XP700 can be positioned horizontally or vertically, and whichever way you choose, a sensor will optimise the sound especially for that layout.
Run everything from the dancefloor
Take your party to the next level with the Sony | Music Center and the Fiestable app. You can access fun features, optimise your sound and put every party firmly in your hands.
Optimise audio settings, control music, choose lighting patterns and manage your devices right from your phone.
Fun features with Fiestable
Access fun features like making party playlists, karaoke, and so much more.
Designed with the environment in mind
Sony is committed not only to offering products, services and content that deliver exciting experiences but also to working towards our goal of a zero environmental footprint throughout our business activities.
Specifications
Sound
Speaker Size
Diameter of Speaker Unit(Tweeter) front 6cm x 3 rear 5cm x 1, Diameter of Speaker Unit(woofer) 17cm x 2
Sound Modes
Clear Audio+, DSEE, LIVE SOUND, Omnidirectional Party Sound
Size & Weight
Dimensions (W x H x D)
313x693x367 mm
Bluetooth
Supported Codecs
SBC, AAC, LDAC
Interface
Input and Output Terminals
Stereo Mini Jack(IN), USB A, Mic Input, Guitar Input
General Features
Power Supply
Internal rechargeable