SALE
ZV-1F Vlog camera for Content Creators and Vloggers
Model: ZV-1F/B
Earn
400 Sony Rewards Points
About This Item
Ultra-wide 20 mm1 lens gets it all in the frame, even at arm's length
Large 1" sensor and F2 lens, for low-light and defocusing backgrounds
Offers
Features
$30 cash back when you register your Sony camera or lens.*
*Offer valid for purchases of eligible models between 10/15/23 – 1/31/24. Redeem by 2/18/24. Fulfilled within 8 weeks. See pro.sony/reg for terms and conditions and eligible models.
ZV-1F
Elevate your vlogging
Easy-to-use and with dazzling image quality, the ZV-1F is the ideal next step for content creators and vloggers. A pocket-sized camera with a large 1-inch sensor, wide angle 20mm1 lens and packed with easy-to-use features, specifically designed for vloggers and online video creators.
Take a ZV-1F tour
Easy-to-use and with dazzling image quality, the ZV-1F is the ideal next step for content creators and vloggers. Find out more.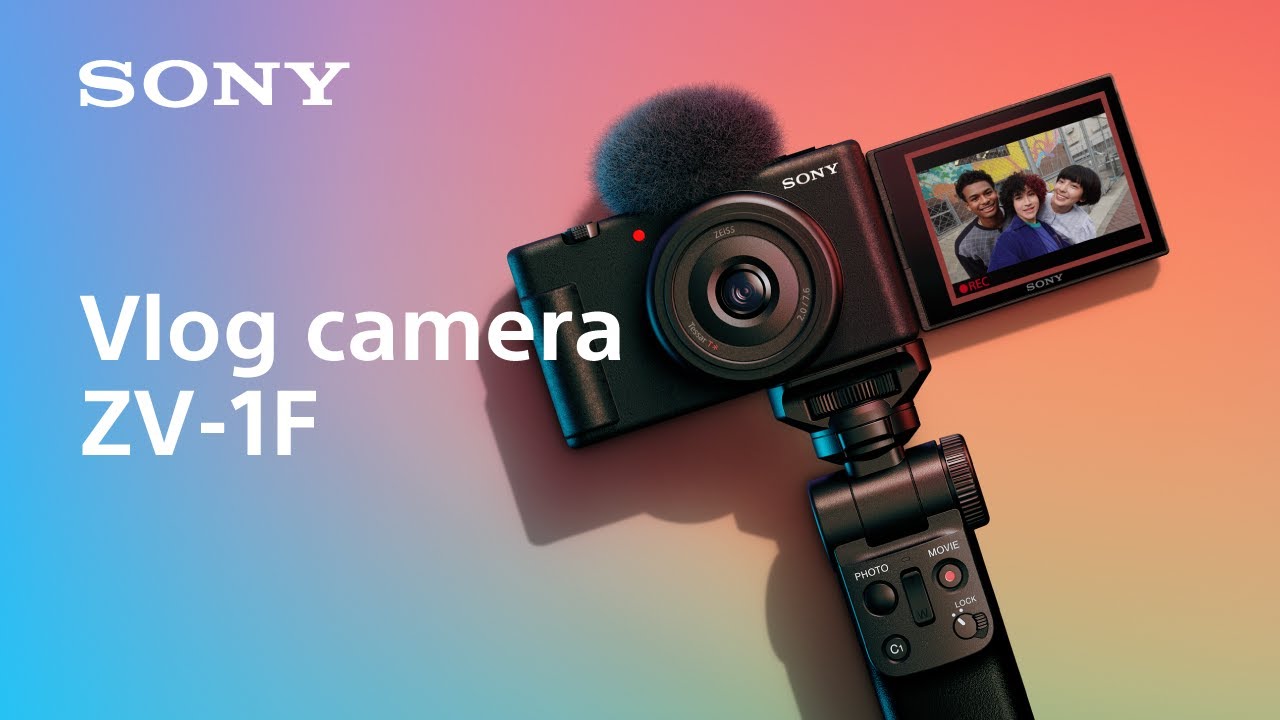 Frequently Bought Together
Recently Viewed
35mm format equivalent
The recording format in S&Q mode is XAVC S HD. Sound recording is not possible in S&Q mode. Frame rates are 1–120fps (NTSC) or 1–100fps (PAL) in eight steps are available in S&Q.
Slight image crop in Active Mode. Active Mode is not available when recording frame rate is 120 (100) p for normal movies and frame rate is 120 (100) fps for S&Q.
In-camera movie playback is in the horizontal position. Whether or not movies are displayed in the vertical position depends on your device.
The Imaging Edge Mobile Plus app can be downloaded from the Google Play store or Apple App Store. Please use the latest version of the Imaging Edge Mobile Plus Ver. 1.0 or later.
Depending on where the shot mark is added, the length of the cut-out video may be shorter than the set length. 15, 30, or 60 sec. of video centered on each Shot Mark.
If multiple shot marks are added to a single clip, all shot mark portions will be cut out and transferred. Imaging Edge Mobile Plus is required for transfer to smartphones.
Sold separately.
Recycled polyester may not be available depending on the time of production.
Base fabric and raised area.
Sony survey of products and supplied accessories produced from April 2012 through March 2022.
SORPLAS™ may not be used for parts depending on the time of production.
Materials used in coatings and adhesives are excluded. Depending on the production period, non-woven fabrics made of natural materials may not be available.
When shooting still images.
Approximate effective.
In FHD, zooms of 1.5x and 2.0x use Clear Image Zoom and 4.0x uses digital zoom; in 4K, 1.5x uses Clear Image Zoom and 2.0x and 4.0x use digital zoom.
Not available when shooting movie in still image mode by pressing MOVIE button.
© 2022 Sony Electronics Inc. All rights reserved. Reproduction in whole or in part without written permission is prohibited. Sony is not responsible for typographical and photographic errors. Features and specifications are subject to change without notice. Sony, G Master, the Alpha logo and the Sony logo are trademarks of Sony Corporation. All other trademarks are trademarks of their respective owners.