Digital Shotgun Microphone ECM-M1
Model: ECM-M1
Earn
350 Sony Rewards Points
About This Item
Beamforming8 technology employs four mic capsules
Versatile selection of eight audio recording modes
Simple and easy controls of recording modes with the dial on the rear
Offers
Features
ECM-M1
Compact shotgun microphone with eight audio recording modes
Completely redefines shotgun microphone performance with beamforming technology that provides the world's first1 eight dial-selectable audio recording modes in a compact microphone with outstanding versatility and audio quality.
Versatile and compact, with superb sound
The ECM-M1 uses beamforming technology and advanced digital processing technology to provide eight audio recording modes including stereo for outstanding versatility and superb sound quality in a wide range of video shooting situations.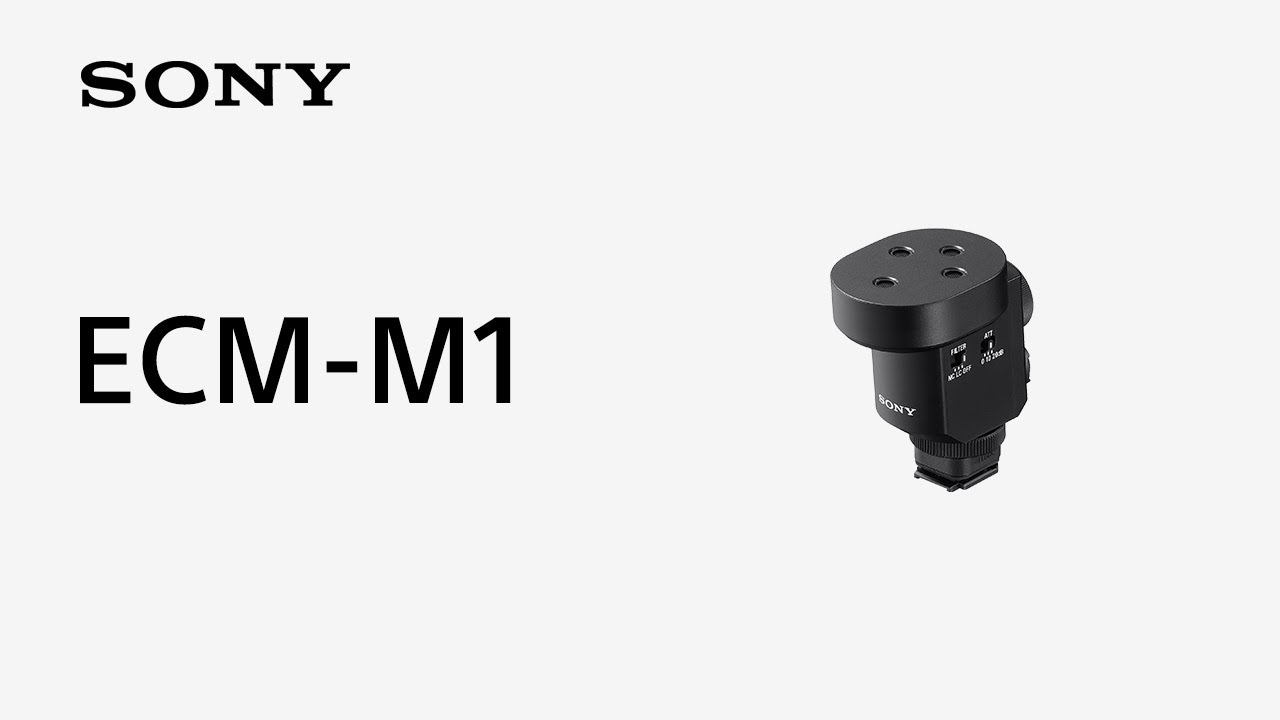 Eight audio recording modes in one versatile microphone
Beamforming technology combines four discrete microphone capsules with precision algorithms, to maximize pickup sensitivity in the desired directions while reducing it in others. The result is an incredibly compact and versatile microphone with high performance even in challenging audio environments.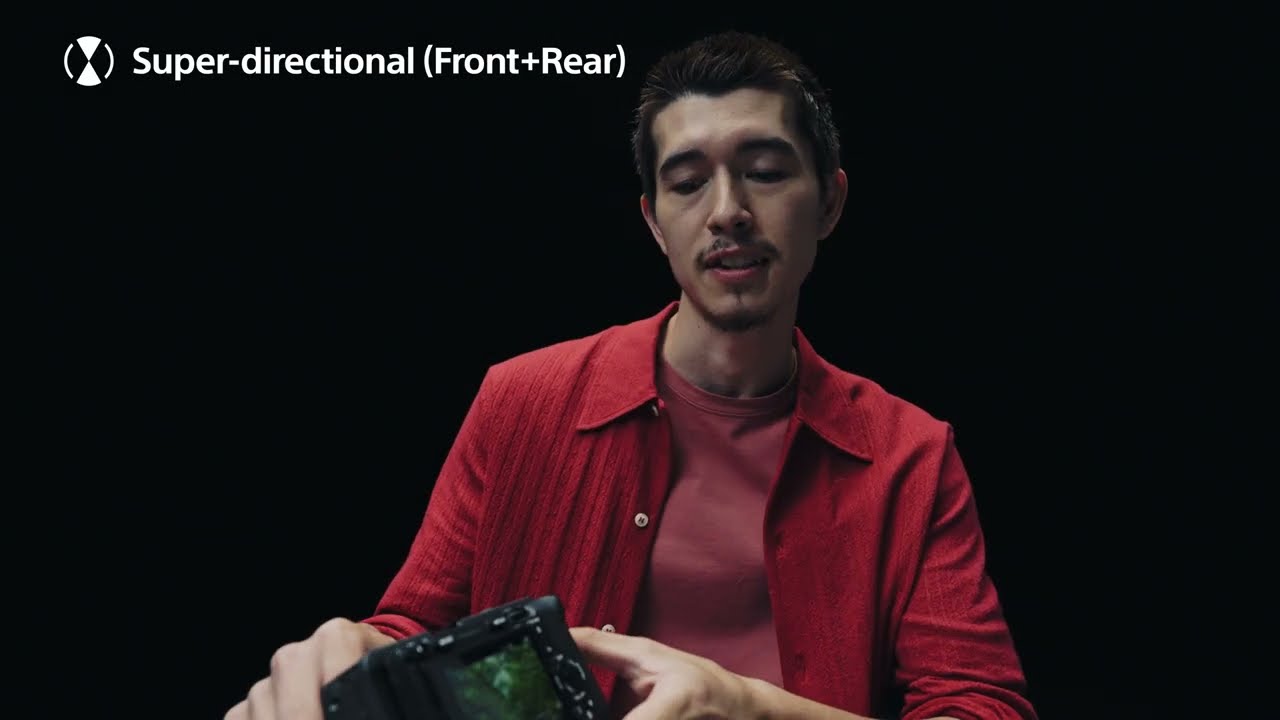 Simple controls for easy setting and operation
Simply turning a dial on the rear of the microphone allows easy, intuitive selection of pickup patterns, and a lock button in the center prevents accidental changes. Other controls are also straightforward and easy to understand and operate.
Outstanding audio quality
The latest digital audio technology delivers stunning audio performance.
Frequently Bought Together
Recently Viewed
As of the July 2023 product announcement. Sony survey of microphones for cameras.
Compatible camera only. Please check the support page for compatibility information.
Dimensions and weight are approximate.
The -20dB safety Recording cannot guarantee all clipping noise will be prevented, when capturing especially loud audio.
Cameras with an MI shoe that are not compatible with the digital audio interface should be connected in analog mode. Set DIGITAL/ANALOG switch on the rear panel to ANALOG, and the digital audio signal will be automatically converted to analog.
Not guaranteed to be 100% dust and moisture proof. Some moisture will not cause the microphone units to fail, but using them while wet can affect sound quality. Remove dirt and moisture with a clean, dry cloth.
The sound may be quieter than the other directivity modes when shooting in environments with significant echoes, such as small rooms, or when the distance between the microphone and subject is far.This mode applies the adaptive beamforming technology. For more details on adaptive beamforming technology, please refer https://helpguide.sony.net/ilc/2330/v1/h_zz/index.html
Additional Information: Beamforming technology works by precisely controlling the sensitivity of multiple mic capsules to create a variety of directivity patterns. This microphone uses digital signal processing to combine the output of four mic capsules, maximizing pickup sensitivity in the desired direction while reducing sensitivity in all other directions so that the desired sound is picked up clearly while unwanted sound is effectively attenuated.
Features and Specifications are subject to change without prior notice.
Acquired by setting the AUTO/MAN switch and the ATT switch to "AUTO" and "10dB," respectively.
Acquired by setting the DIGITAL/ANALOG switch to "DIGITAL."
Directivity mode dial=Ultra-directional
Equivalent sound pressure level value converted from the input level value that is acquired when 1% waveform distortion is produced by 1 kHzoutput signals from the microphone. (0 dB = 2×10-5Pa)
© 2023 Sony Electronics Inc. All rights reserved. Reproduction in whole or in part without written permission is prohibited. Sony is not responsible for typographical and photographic errors. Features and specifications are subject to change without notice. Sony, G Master, the Alpha logo and the Sony logo are trademark of Sony Corporation. All other trademarks are trademarks of their respective owners.