ILCE-6400
Alpha 6400 - APS-C Mirrorless Interchangeable Lens Camera
Compact 24.2MP up to 11FPS with AF/AE, 4K HDR
Offers
Product highlights
World's fastest1 AF at 0.02 sec. w/ Real-time AF & object tracking
Up to 11fps continuous shooting3 at 24.2MP RAW w/ AF/AE tracking
Wide 425-phase/425-contrast detection AF points over 84% of sensor
24.2MP APS-C Exmor® sensor w/ front end LSI and ISO up to 102,400
4K movie2 w/ 2.4x oversampling, full pixel readout, no pixel binning
XAVC S video, HLG, S-log2&3, slow/quick frame rates9, 4:2:2 HDMI out
180-degree fully tiltable LCD touch screen for self-recording
Interval recording for time-lapse videos
Rugged magnesium alloy body w/ 200,000+ cycle shutter
Wi-Fi®/NFC™/QR code for easy file transfer and remote control5
Bundle Items
Alpha 6400 - APS-C Mirrorless Interchangeable Lens Camera
Compact 24.2MP up to 11FPS with AF/AE, 4K HDR
$899.99
SF-G series TOUGH specification
$59.99
Grab the best of life.
Learn More about ILCE6400/B
Innovation in service to your creativity
Unleash your creative potential with high-level performance and advanced features such as AI-powered Real-time Eye AF
Reasons to choose this model
Speedy, reliable autofocus
Real-time Eye AF, Real-time Tracking
4K movies and pro-level features
Reliable AF for great action shots
The camera's innovative AF quickly and reliably detects the position of the subject and then tracks the subject's motion, keeping it in sharp focus.
425 phase-detection AF points
Densely distributed focus points blanket around 84% of the image area, aiding subject capture.
The camera's Fast Hybrid AF system combines the best of phase-detection AF and contrast-detection AF.
Persistent tracking ability
When subjects are in motion, AF points densely positioned around the subject are activated for accurate tracking.
Fast continuous shooting with AF/AE at up to 11fps 3
Never miss a moment of the action thanks to fast internal processing and a high-capacity buffer memory. Fire off shots at up to 11fps 3 with after-view or 8fps 3 for live-view, with minimal display lag, and take up to around 116 shots in JPEG (Standard) or 46 shots in compressed RAW format in one continuous burst. 4
Silent continuous shooting at up to 8fps 7
When your shoot calls for absolute quiet, such as when you're photographing a live performance, silent shooting with no shutter noise allows shooting at up to 8fps 7 with AF/AE tracking, even in AF-C mode, with Real-time Eye AF or with Real-time Tracking, expanding your range of shooting options.
Real-time Eye AF, Real-time Tracking
Newly adopted AI-based subject recognition technology processes a vast amount of data to detect and track even rapidly moving subjects.
Enhanced Real-time Eye AF 8 reliably recognizes human faces and focuses precisely on a person's eyes. When AF-C is set, Real-time Eye AF 8 maintains stable focus on a moving subject even when part of the face is hidden, the face is backlit or the subject is facing downwards
Prioritize your subject's left eye or right eye
Now you can select Left Eye, Right Eye or Auto from the menu in advance, leaving you free to concentrate on composition. These selections can be assigned to custom buttons, allowing you to quickly toggle between choices mid-shoot.
Stunning animal images with Real-time Eye AF for Animals 9
Real-time Eye AF for Animals supports animal tracking, allowing fast, precise, automatic detection and tracking of animal eyes, with just a half-press of the shutter button. This new capability will vastly increase the photographer's success rate when shooting animals in the wild or beloved pets at home — situations where accurate focus positioning has previously been a challenge. 10
Persistent tracking for subjects on the move
For sporting events and other situations where your subjects are moving quickly, keeping them in constant focus can make all the difference between catching an important, dramatic moment or missing it.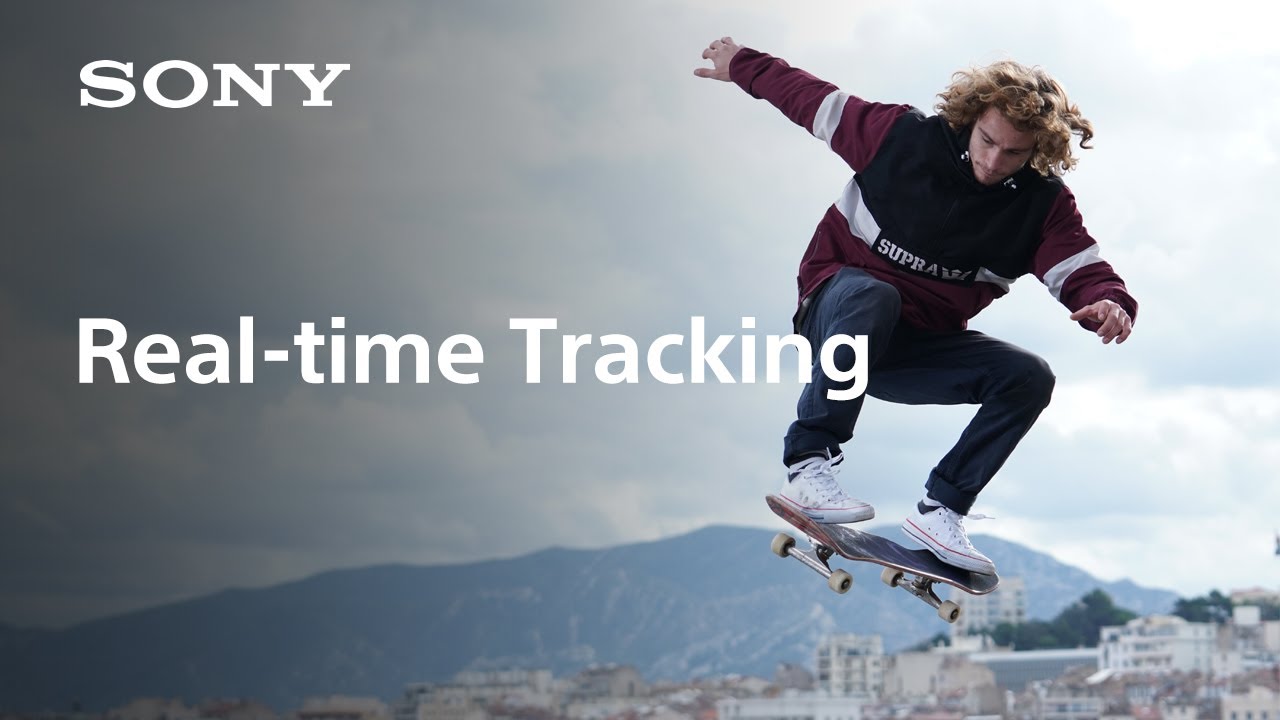 A new subject-recognition algorithm holds onto moving subjects
A newly developed subject recognition algorithm processes spatial information based on color, subject distance (depth), pattern (brightness), and face and eye information at high speed in real time.
Seamless transitions from body to face and eye tracking
When shooting a distant person in motion, the tracking system captures the whole body, and the focus area will seamlessly change between the face and the eyes according to the condition of the subject.
Once Touch Tracking is set in the menu, select your subject simply by touching the monitor. For either stills or movies, the camera will begin to auto-track the subject.
Enjoy beautiful, remarkably detailed images
Thanks to the large sensor and the latest image-processing engine, you can shoot whatever you encounter in your everyday life, with beautifully crisp and clear images and natural colors, even in low-light settings.
A 24.2 megapixel 12 sensor plus enhanced image processing engine
The APS-C sensor features copper wiring and enhanced circuit processing that aid in boosting light collection efficiency. In conjunction with the image processing engine, this helps achieve superior image resolution and more natural depiction of textures.
Cleaner images even in dim light
Improved noise suppression has led to cleaner image quality, even in dark scenes where high-sensitivity shooting is required. The native ISO sensitivity has increased to a maximum ISO 32000 (with expanded ISO sensitivity at a maximum ISO 102400 for stills). Noise reduction is particularly effective in the frequently used medium-to-high sensitivity range.
Natural-looking images that match what you see
Image-processing algorithms inherited from full-frame cameras have led the way to more lifelike color reproduction. Human skin tones look more natural, and reproduction of plant colors has also been improved.
4K movies and pro-level features
Creative movie production
From full-pixel readout without pixel binning enabling high-resolution 4K movie recording to HDR (HLG)3 and S-Log/S-Gamut 7 options and Slow & Quick Motion recording 2, the α6400 is loaded with advanced capabilities to support your movie-making creativity.
High-resolution 4K recording
Super 35 mm format recording with 2.4x 15 oversampling results in 4K movies (QFHD: 3840 x 2160) with extraordinary image quality.
Fast Hybrid AF for movies
Smooth, steady focus is in your control with high-performance AF tracking.
The camera provides a variety of options for picture profiles, including S-Log and HDR (HLG) 3
Newly introduced interval shooting, which is continuous shooting with a pause of 1-60 seconds between still shots, can be carried out within the camera. This can then be used to create time-lapse movies 16 on a PC using the Viewer app from the Imaging EdgeTM desktop applications.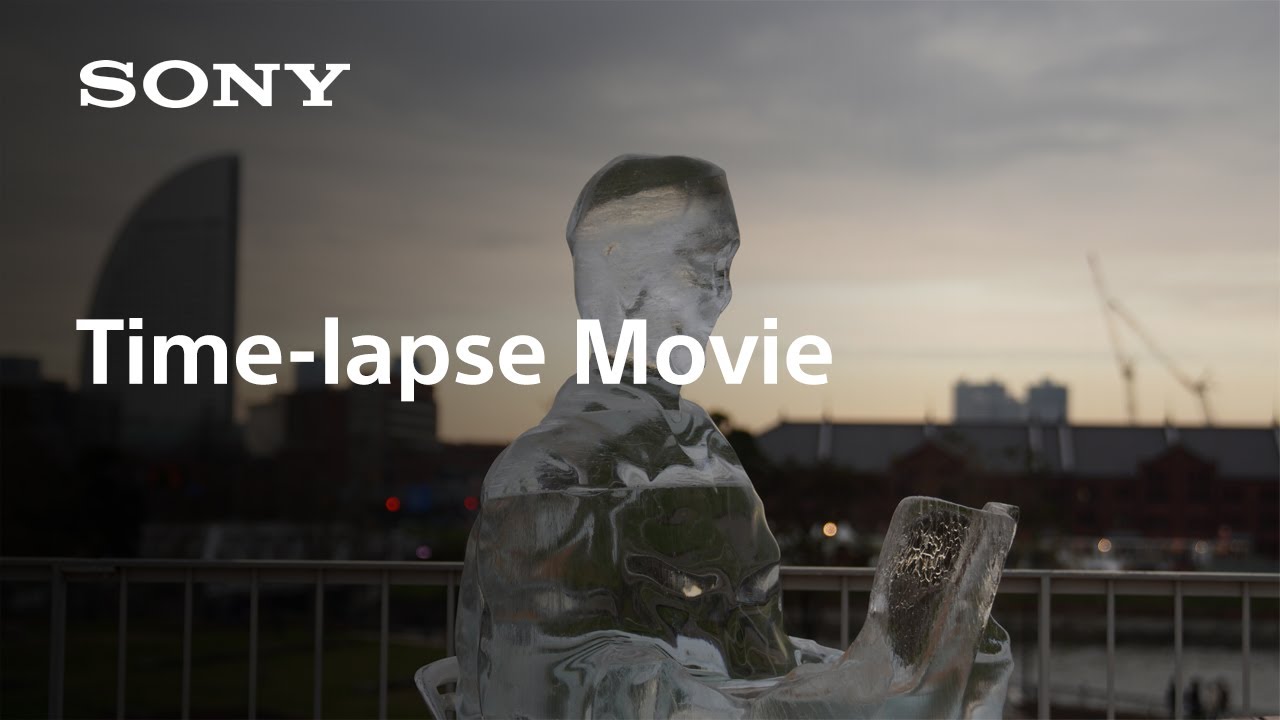 Vlog with useful features
If you're shooting vlogs, the 180-degree tiltable LCD monitor is useful for framing your own shots. For sound recording, in addition to the external microphone jack there is also an optional XLR adapter (available separately) to facilitate the use of pro-level microphones to give you better audio quality.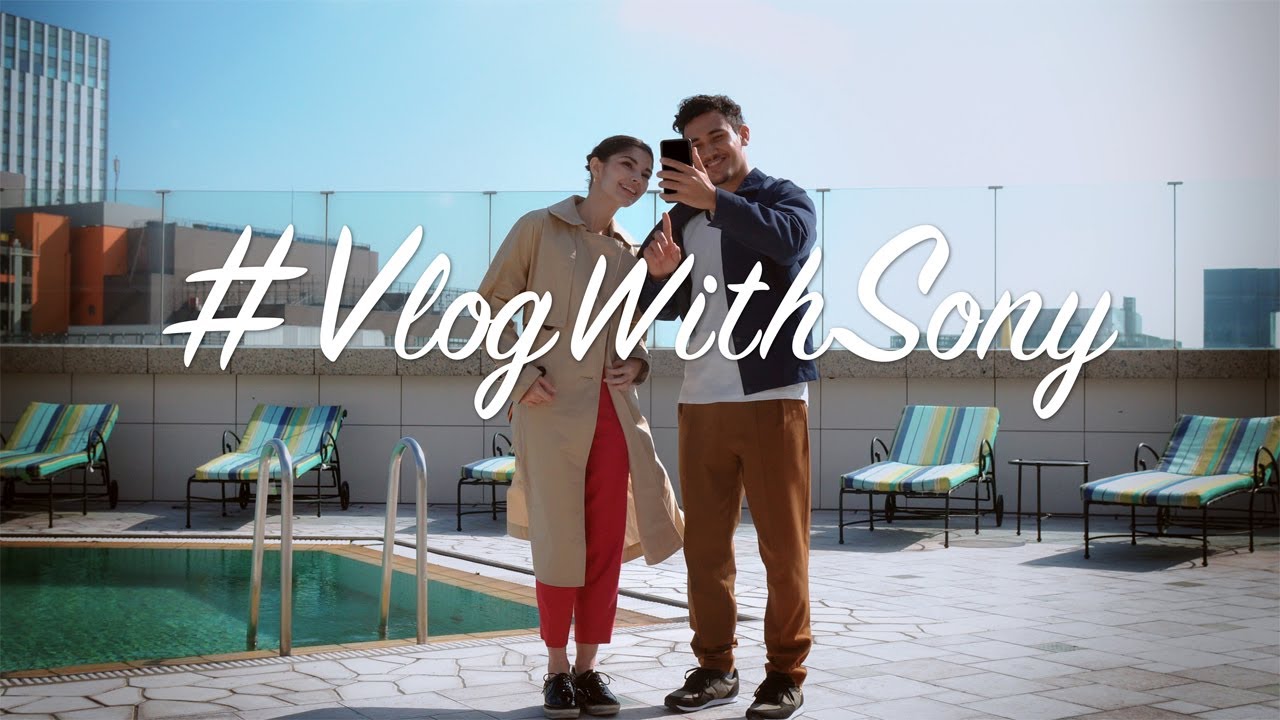 Take advantage of various movie functions
Movies in slow motion (up to 5x) and quick motion (up to 60x) 9 can be recorded in the camera, without post-processing on a PC. Alternatively, 120fps high-speed shooting 2 of Full HD video can be used to create high-quality slow-motion footage in post-production. Proxy movie recording allows easier editing and previewing, and Photo Capture lets you extract stills from recorded movies.
A high-resolution LCD monitor with handy touch-screen functions
The 3.0-type, 180-degree tiltable LCD screen does more than just display the scene in front of you -- it gives you quick control over a number of the camera's functions, with a variety of intuitive touch operations.
Touch Pad provides smooth focus-area selection
The Touch Pad function allows you to smoothly move the current focus position while you're looking through the viewfinder. Simply slide your finger across the monitor until you find the desired point you want to focus on.
Touch Focus and Touch Shutter
When you want to shift the focus, even to the periphery of the frame, Touch Focus does it with a simple touch to the monitor. With Touch Shutter, you can set the focus and trip the shutter with a single touch.
Touch Tracking turns on Real-time Tracking at any time
With the Touch Tracking function you can simply touch the monitor to activate Real-time Tracking for either stills or movies. The camera will instantly lock onto the target subject and keep it in constant focus.
Set up your camera just the way you like
An array of customization features, inherited from full-frame models, gives you greater flexibility and control over how your camera operates.
Customized buttons put frequent operations at your fingertips
Each of the camera's eight keys and controls can be assigned to any of 89 functions and operations, with different operations depending on whether you're shooting still images or movies, or in replay mode.
My Menu and My Dial features put you in control
My Dial lets you assign frequently used functions to the control dial and control wheel for faster access when you're shooting. My Menu allows registration of up to 30 different menu items for quick access to menu items you use often.
Visualized setup screen for customization
On the custom settings screen, an illustration showing the camera's operable components shows you at a glance which button or switch you're assigning. When you're setting up the function menu, you can view the structure of the actual function screen.
Imaging Edge™ Remote, Viewer, and Edit
Elevate your photography with Imaging Edge desktop applications. Use "Remote" to control and monitor shooting live on your PC screen, "Viewer" to quickly preview, rate, and select photos from large image libraries, and "Edit" to develop RAW data into high-quality photos for delivery. Get the best from Sony RAW files, and manage your productions more efficiently. 11
Capture One Express (for Sony) is a free award-winning editing software that provides RAW development, easy management and powerful editing tools. Capture One Pro (for Sony) can be bought for even more editing tools and tethered shooting capability.
The Imaging Edge Webcam application makes it easy to use your Sony camera as a high-quality webcam, with wide compatibility, for impressive live-streaming and conferencing.
Designed with the environment in mind
Sony is committed not only to offering products, services and content that deliver exciting experiences but also to working towards our goal of a zero environmental footprint throughout our business activities.
Specifications
At a Glance
Maximum Photo Resolution and Frame Rates
24.2 MP up to 11fps
Maximum Movie Resolution and Frame Rates
4K / 30p HD / 60p
Maximum ISO Sensitivity
Photo: ISO 100-32000 (expandable: ISO 100-102400) Movie: ISO 100-32000
Drive
Self-timer
10 sec delay/5 sec delay/2 sec delay/Continuous self-timer (3 frames after 10 sec delay/5 frames after 10 sec delay/3 frames after 5 sec delay/5 frames after 5 sec delay/3 frames after 2 sec delay/5 frames after 2 sec delay)/Bracketing self-timer (Off/2 sec delay/5 sec delay/10sec delay)
Continuous Drive Speed (approx. max.)
Continuous shooting: Hi+: 11 fps, Hi: 8 fps, Mid: 6 fps, Lo: 3 fps
DRIVE MODES
Single Shooting, Continuous shooting (Hi+/Hi/Mid/Lo selectable), Self-timer, Self-timer (Cont.), Bracket: Single, Bracket: Cont., White Balance bracket, DRO bracket
No. of recordable frames (approx.)
JPEG Extra fine L: 99 frames, JPEG Fine L: 115 frames, JPEG Standard L: 116 frames, RAW: 46 frames, RAW & JPEG: 44 frames
Exposure
Exposure Compensation
+/- 5.0 EV (1/3 EV, 1/2 EV steps selectable)
AE Lock
Locked when shutter button is pressed halfway. Available with AE lock button. (On/Off/Auto)
Exposure Bracketing
Bracket: Cont., Bracket: Single, 3/5/9 frames selectable. With 3 or 5 frames, in 1/3, 1/2, 2/3, 1.0, 2.0, or 3.0 EV increments, with 9 frames, in 1/3, 1/2, 2/3, or 1.0 EV increments.
EXPOSURE MODES
AUTO (iAuto/Superior Auto), Programmed AE (P), Aperture priority (A), Shutter-speed priority (S), Manual (M), Movie (Programmed AE (P) / Aperture priority (A) / Shutter-speed priority (S) / Manual (M)), Slow & Quick Motion (Programmed AE (P) / Aperture priority (A) / Shutter-speed priority (S) / Manual (M)), Sweep Panorama, Scene Selection
ISO Sensitivity (Recommended Exposure Index)
Still images: ISO 100-32000 (ISO numbers up to ISO 102400 can be set as expanded ISO range.), AUTO (ISO 100-6400, selectable lower limit and upper limit), Movies: ISO 100-32000 equivalent, AUTO (ISO 100-6400, selectable lower limit and upper limit)
Metering Mode
Multi-segment, Center-weighted, Spot, Spot Standard/Large, Entire Screen Avg., Highlight
METERING SENSITIVITY
EV-2 to EV20 (at ISO100 equivalent with F2.0 lens attached)
Metering Sensor
Exmor® CMOS sensor
Metering Type
1200-zone evaluative metering
Scene Selection
Portrait, Sports Action, Macro, Landscape, Sunset, Night Scene, handheld Twilight, Night Portrait, Anti-Motion Blur