E PZ 10-20mm F4 G APS-C constant-aperture power zoom G lens
Model: SELP1020G
Earn
650 Sony Rewards Points
About This Item
The world's smallest, lightest1 ultra-wide-angle constant F4 APS-C power zoom lens
Dynamic perspectives and G Lens quality throughout the 10-20mm range
Offers
Features
SELP1020G
The smallest, lightest F4 ultra-wide APS-C power zoom
The world's smallest and lightest constant F4 ultra-wide-angle APS-C power zoom lens1 offers outstanding mobility and superb image quality for both stills and movies. Smooth, versatile power zoom provides speed and framing control that brings extra expression to dynamic ultra-wide visual perspectives.
Compact Power zoom 10-20mm F4 G Lens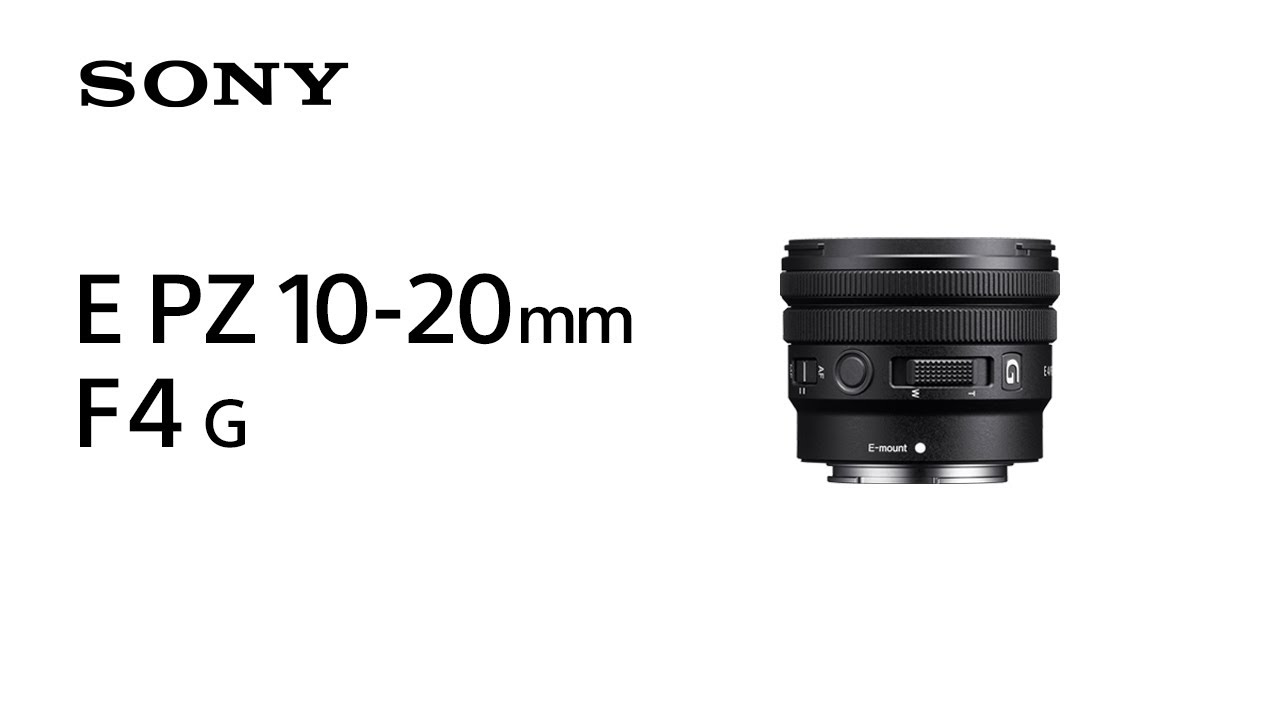 Coupled with α E-mount cameras from Sony, APS-C E-mount lenses deliver big camera performance.
The world's smallest and lightest1
Just 2-1/4 in. (55 mm) long and weighing a mere 6.3 oz. (178 g), this is the world's smallest, lightest F4 ultra-wide-angle power zoom lens.1 Thanks to internal zoom and focus, the lens does not change in length when zooming or focusing, providing a stable center of gravity that is ideal for vlogging and gimbal-mounted shooting. Outstanding mobility makes it a great choice for a wide range of situations.
Frequently Bought Together
Recently Viewed
As of June 2022, Sony survey of interchangeable ultra-wide-angle APS-C zoom lenses for mirrorless cameras
Compatible with Breathing Compensation function. For more compatibility information, refer to: https://www.sony.net/dics/breathing/
Zoom operation depends on the camera and/or accessory used. Refer to the Help Guide for details.
Not guaranteed to be 100% dust and moisture proof.
Features and specifications are subject to change without prior notice.
© 2022 Sony Electronics Inc. All rights reserved. Reproduction in whole or in part without written permission is prohibited. Sony is not responsible for typographical and photographic errors. Features and specifications are subject to change without notice.
Sony, the Sony logo, the Alpha logo and G Lens are trademarks of Sony Corporation. All other trademarks are trademarks of their respective owners.