TEST HEADER REMAINS HIDDEN ON PAGES

Virtual Robotics and Coding Camps
Virtual sessions focused on block programming, computer logic and problem solving.
During this camp kids will become robotics and coding pros
After you finish the KOOV 1.0 program, continue learning in the additional classes available
After KOOV 2.0 add KOOV 2.5 Execute and interpret command functions using lists and patterns(1.0 class required)
KOOV 2.0: Real world applications of robotics and coding (1.0 class required)
KOOV 3.0: Get creative using free building and code your own designs (2.0 class required)

You don't just get camp, but so much more…
Top instructors
Robotics expertise by trained instructors with backgrounds in Computer Science.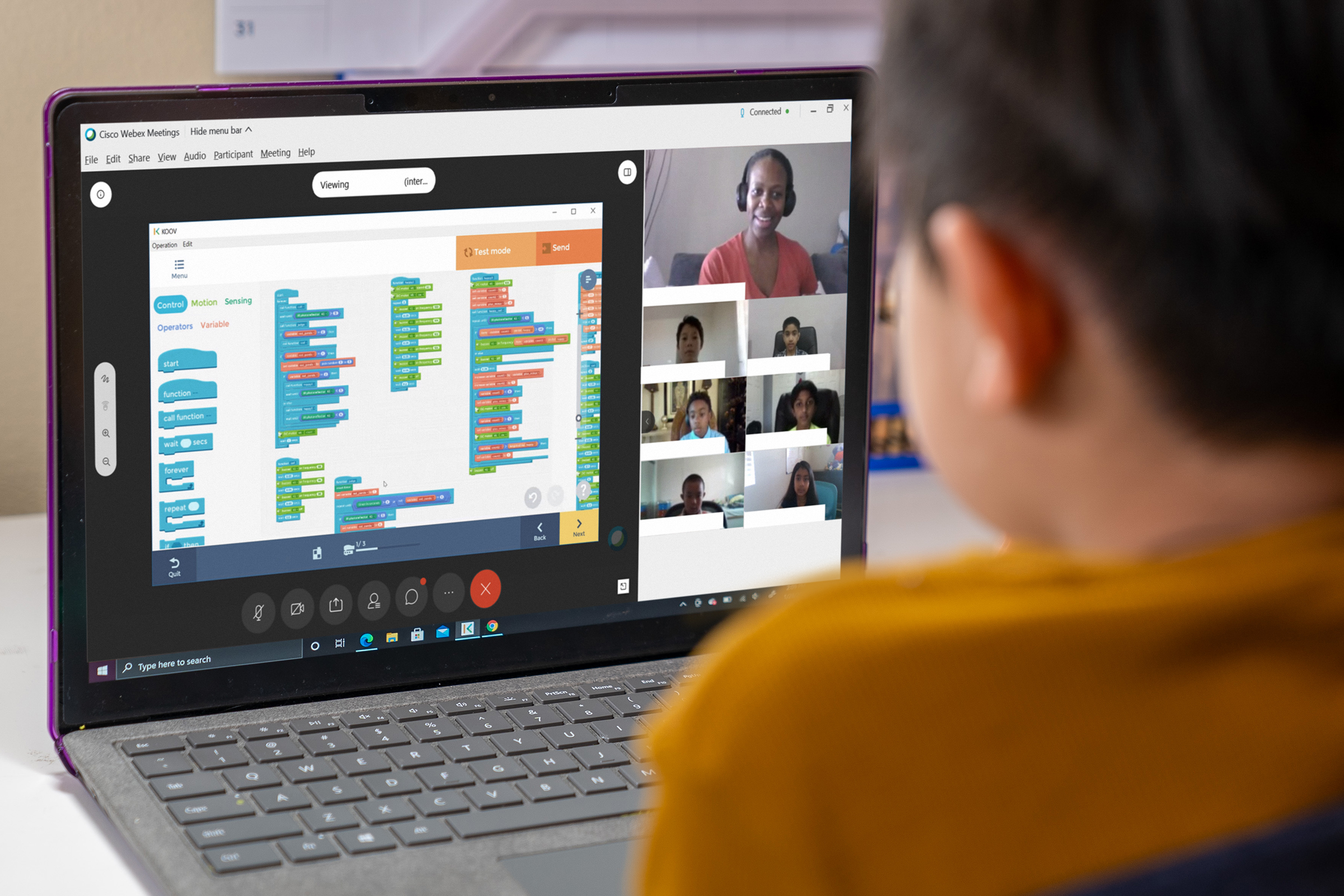 Small class sizes
4 hours of small-group, live instruction—make virtual friends with kids across the US.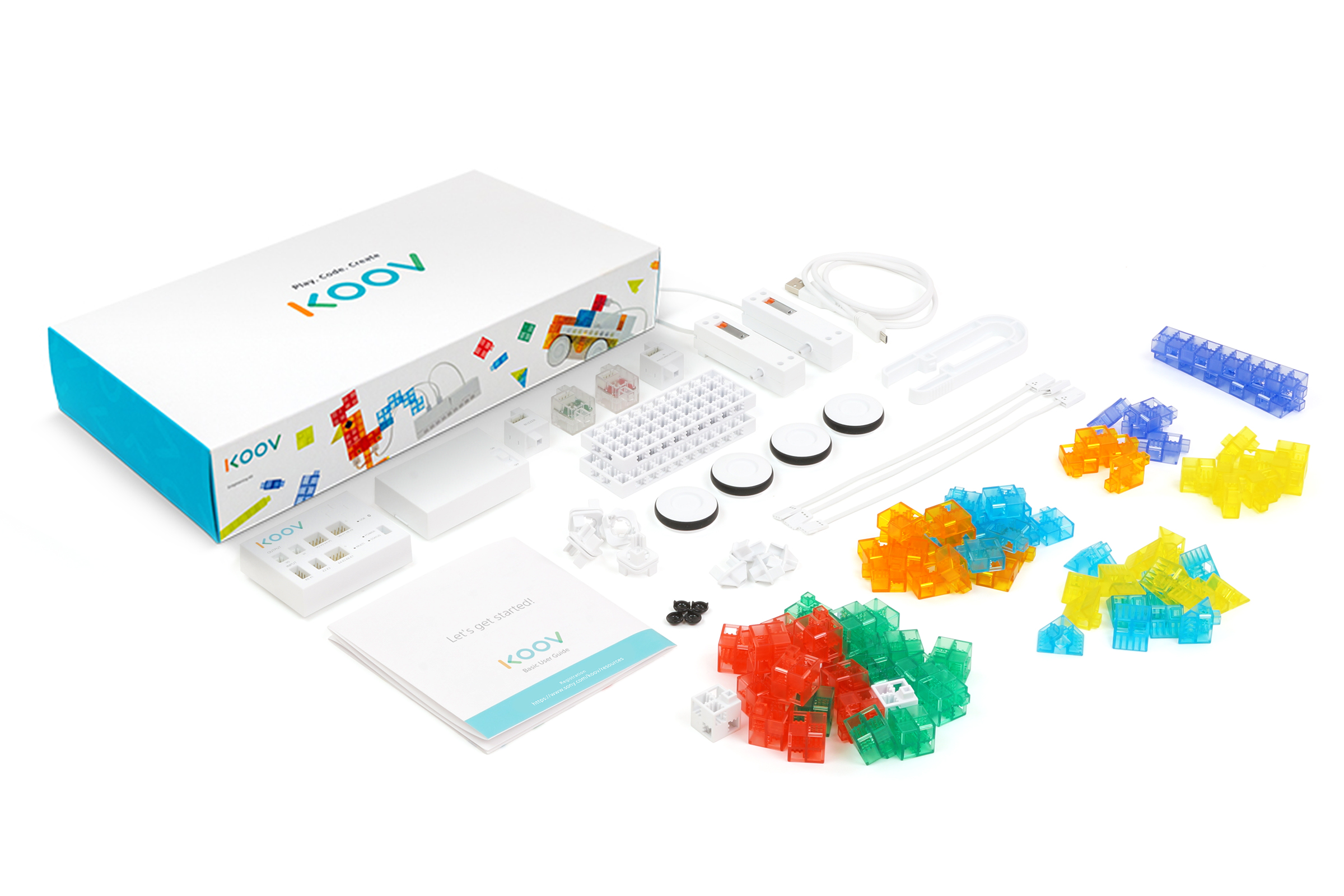 KOOV Trial Kit
Base camp includes KOOV Robotics and Coding Trial Kit (MSRP $249.99). Kit can be used for all future classes.
KOOV camp options
Camps can be hosted during Summer, Spring, and Winter breaks and run weekly. The program is designed to be taught daily Monday - Thursday with multiple offerings starting at 9am, 11am, 1pm, and 3pm.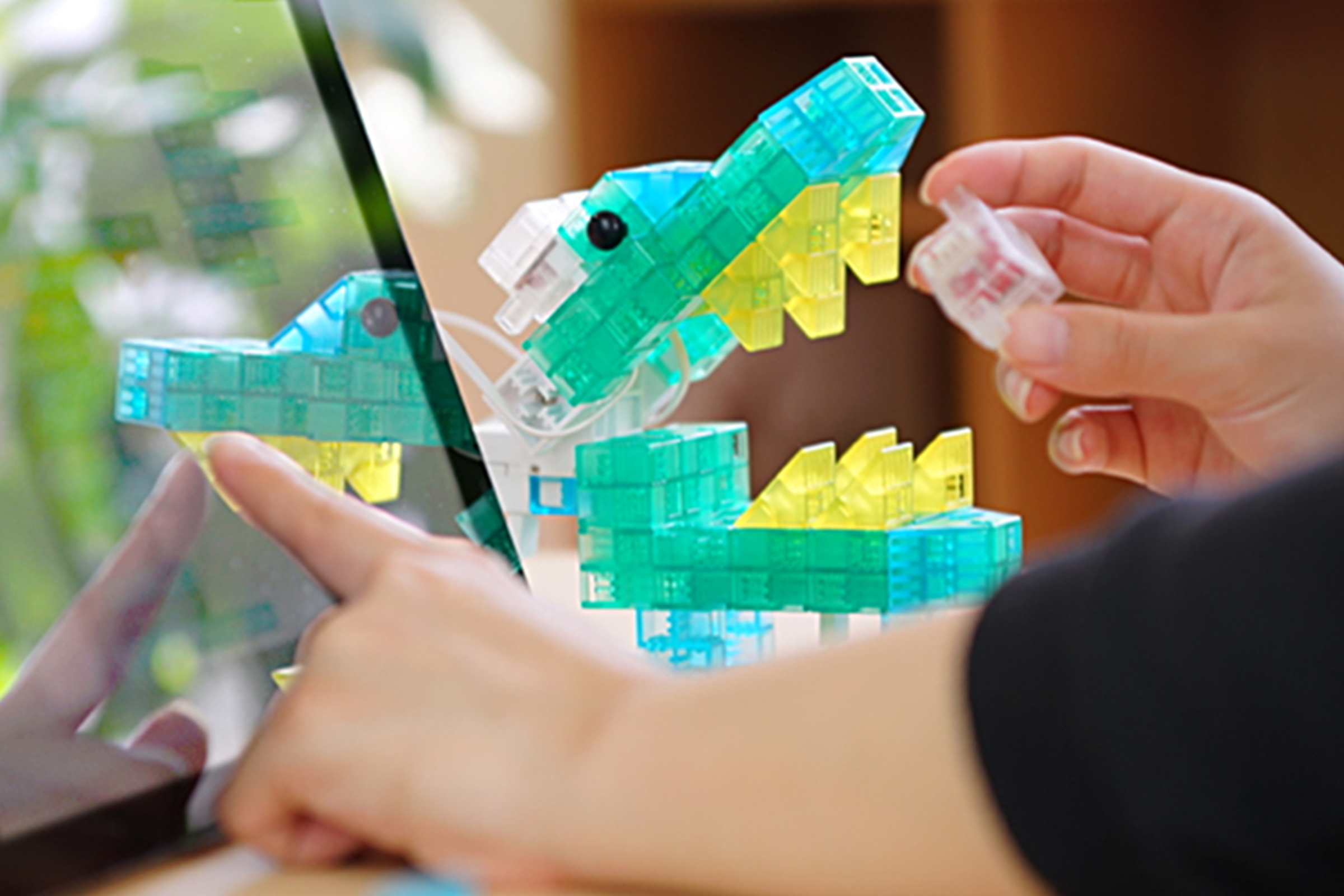 KOOV Camp Standard
Includes 4-day camp and KOOV Basic (Trial) Kit.
$299.99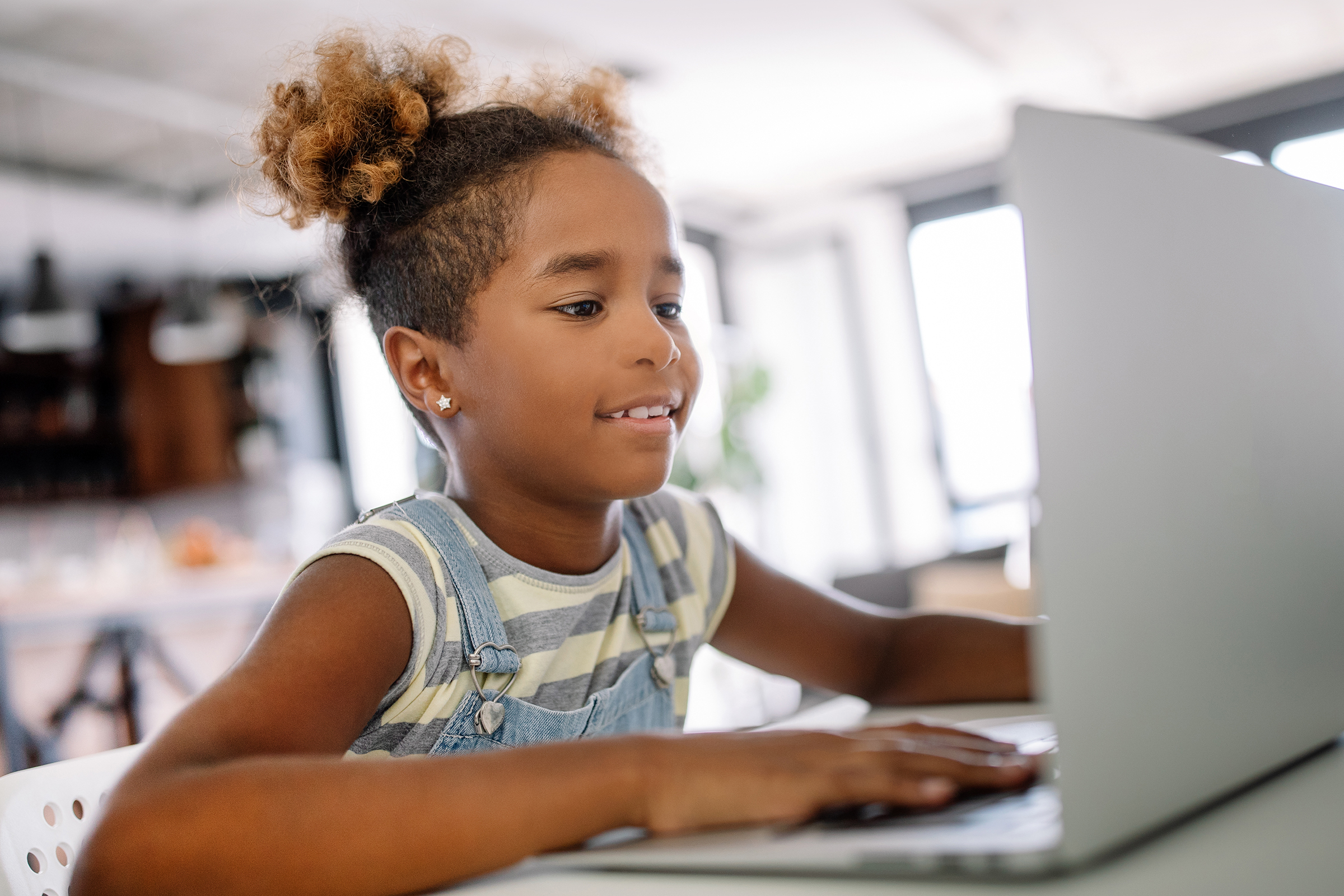 Camp Expanded
Includes 4-day camp and KOOV Expanded (Educator) Kit.
$499.99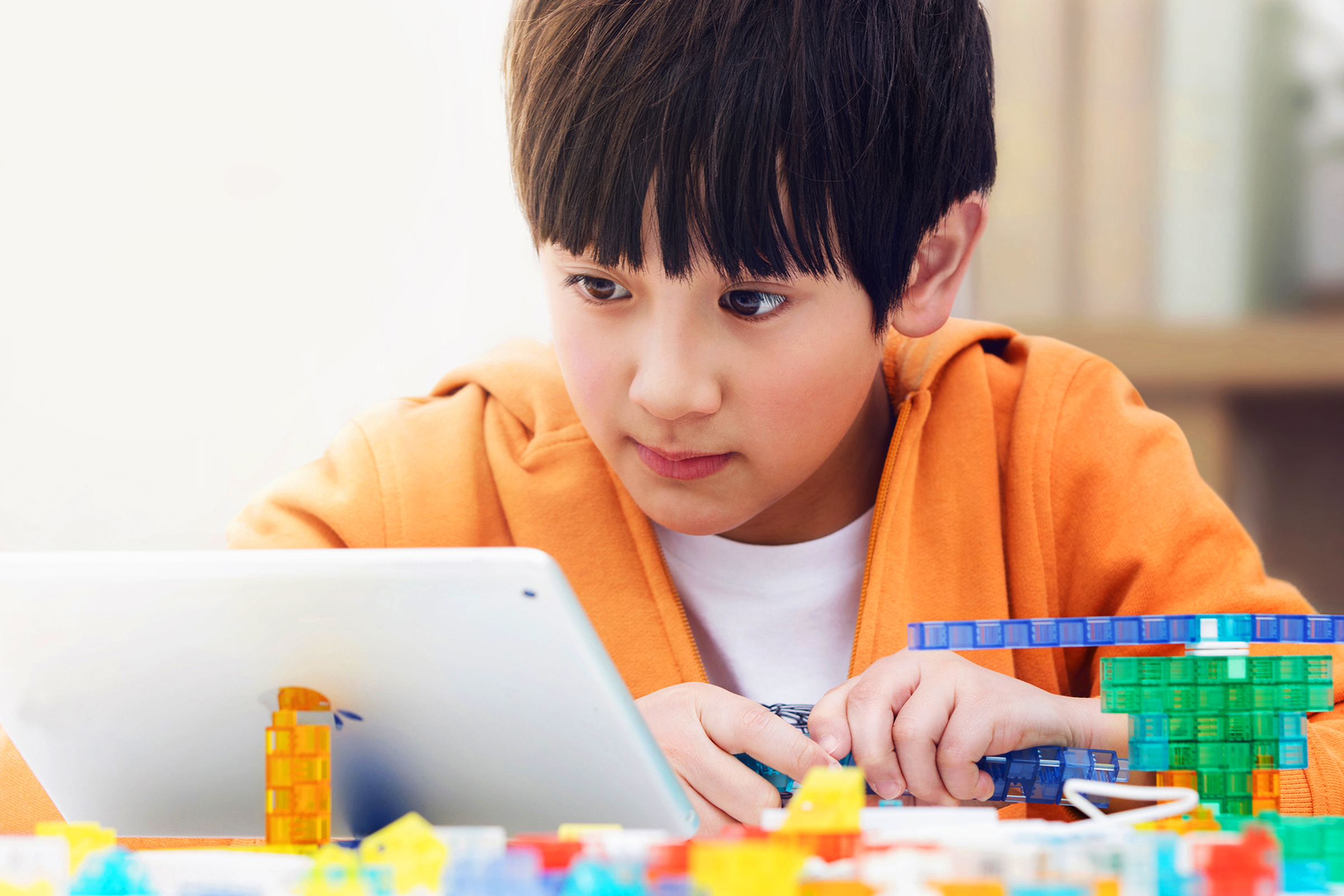 KOOV 2.0 - 3.0 Camps
Sequential 4-day camp session utilizing the KOOV kit already purchased for 1.0 camp.
$99.99
Frequently asked questions
Is the class a live teaching session and will it be recorded?
o Yes, the class is taught live and no it will not be recorded?


How long is each class/camp session?
o Each session is 60 minutes long. The camp will open 5 minutes before to allow students to connect and test audio before the class starts. We welcome you to join early.


What do I do if I miss a class?
o Lessons are not posted outside of class/camp so please be sure to please reach out to the KOOV team if you miss a class.


What if my child falls behind in class or needs more help?
o The coaches can stay after the class has ended to assist students that may need additional support.


What levels of difficulty are available for the camps? Do I choose a difficulty level?
o No you do not choose a difficulty level. The camps are for students grades 3-8 and during the class the coaches options for more advanced coding for the projects.


Can siblings join the same class/camp and can they share a kit?
o Yes, siblings can join the same class times. We recommend up to 2 siblings per kit since the siblings would need to work together on each project. 1 kit per student is needed if each sibling wants to build independently.


How do I register for my desired camp date and level?
o Within 24 hours of your purchase, you will receive an email containing the class registration link where you will select your desired camp date and level, as well as other next steps information.


What do I do if my desired camp date or level is full?
o If you are unable to select your desired camp date/level following your purchase, other camp options are available to choose from or you can contact the KOOV team for further support at KOOV@sony.com


Where will I receive information regarding the camps?
o All information regarding camps will be emailed to the order's email, and will come from the KOOV@sony.com inbox.


How will I connect to the virtual camp?
o Camps are hosted virtually using the Microsoft Teams


When will I receive my KOOV Kit for camp?
o KOOV Kits are shipped based on the processing time a delivery method chosen at the time of purchase. To avoid any delays to starting camp on your desired date, please place your order no later than within 5 business days of your camp start date.


What do I need to connect to the virtual camp?
o A device with internet and video call capabilities. We do recommend having a backup device such as a phone to call into the camp in case the audio on your computer is not working properly.


How many other students will be in the class?
o Classroom size is capped at 12 students. There will be one (1) instructor from Grace Academy and one (1) instructor from Sony Electronics. Technical support will also be provided on the call.


Are there in-person camps?
o All Grace Academy camps are hosted virtually. For in person camps, please see our list of partner organizations who may have KOOV camps in your area.


When do I get information regarding my Virtual Camp meeting?
o You will receive email communications the week before your camp start date that contains the details on how to access the class virtually.


How can I purchase more classes?
o Please visithttps://direct.sony.com/ to purchase more camp classes.


Do I need to purchase a new kit for each Camp Level?
o No. The same KOOV Kit can be used for all camp levels (KOOV Trial Kit). You have the ability to purchase the KOOV Educator Kit instead if you want more parts/pieces, but it is not required for camps.


How do I receive support before camp if I have questions?
o Please contact the KOOV team at KOOV@sony.com


How do I receive support during camp (between sessions) if I have questions?
o KOOV@sony.com and KOOV Camp coaches before or after sessions