SALE
Xperia 1 IV 512GB, bright 6.5" 4K 120Hz HDR OLED, 4K 120fps HDR video, true optical zoom, 5G
Model: Xperia 1 IV
About This Item
4K HDR native 120fps video recording1 on all rear lenses
True optical zoom 85-125mm/16mm/24mm lenses w/ 20fps HDR AF/AE3
Real-time Eye AF & object tracking for photo/video on all rear lenses
Offers
Features
Check out great offers on Xperia!
See our latest offers on Xperia PRO-I 1-inch image sensor camera with full smartphone capabilities.
Xperia 1 IV
Speed is everything
With Xperia's signature speed at its core, the Xperia 1 IV has a triple lens camera that can record 4K HDR 120fps on all lenses.1 It can capture photos at 20fps burst with AE/AF in HDR3 and boasts a new true optical zoom 85-125mm. And it lets you share your experiences on the go with video4 and game live streaming.5
More than speed
The Xperia 1 IV delivers the best of Sony to every user and creator. There are standout features for videographers and photographers, and major wins for mobile gamers, whether they're eSports players or streamers. Audiophiles benefit from decades of Sony sound and music expertise, along with new Music Pro for studio-style song recording. And cinephiles will appreciate the brightest smartphone 4K HDR 120Hz display10 ever.
Introducing the Xperia 1 IV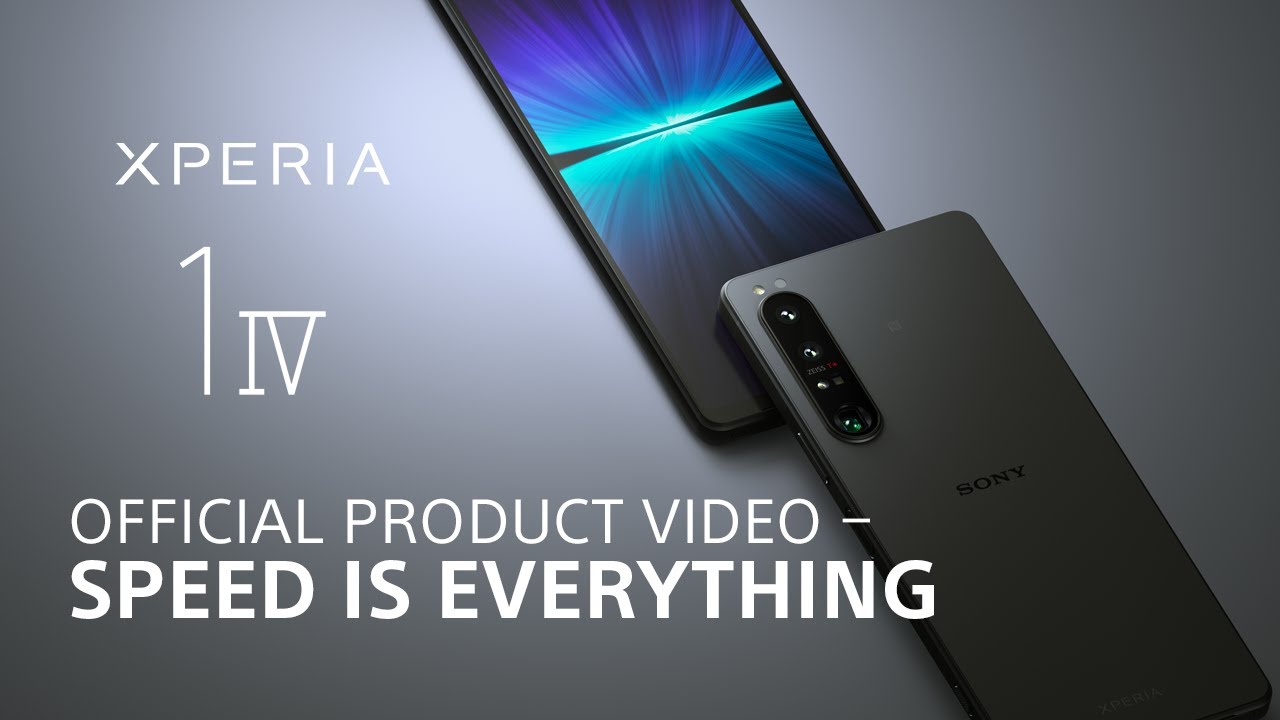 The signature super flat, super matte design blends minimalist style with premium quality materials and craftsmanship.
Our first smartphone capable of recording 4K HDR 120fps video on all lenses1 with Eye AF and Object tracking technologies3, and live video streaming4. Alpha imaging technology includes Real-time Eye AF and up to 20fps AF/AE HDR burst shooting3, plus true optical zoom 85-125mm.
Developed in collaboration with eSports players, the Xperia 1 IV offers a range of game-winning features, plus new live streaming5 for game streamers.
Enjoy high quality listening with wired 3.5mm audio jack, wireless headphones or Full-stage stereo speakers, and record your own tracks with new Music Pro.11
The brightest ever 4K HDR OLED 120Hz Refresh rate display10 featuring unprecedented color accuracy with Creator mode "powered by CineAlta".
Performance is exceptional, combining the latest Snapdragon® 18 Gen 1 Mobile Platform9 with a powerful, long-lasting 5,000mAh battery.
Frequently Bought Together
© 2022 Sony Electronics Inc. All rights reserved. Reproduction in whole or in part without written permission is prohibited. Sony is not responsible for typographical and photographic errors. Facts and features may vary depending on local variant. Some colors may not be available in all markets. Services described herein may require separate registration and be subject to additional terms, conditions and fees.
Sony is a trademark or registered trademark of Sony Corporation. Xperia is a trademark or registered trademark of Sony Mobile Communications Inc. Android is a trademark of Google Inc. Other product and company names mentioned herein may be the trademarks of their respective owners. Any rights not expressly granted herein are reserved. All terms are subject to change without prior notice.