Xperia 1 IV 512GB, bright 6.5" 4K 120Hz HDR OLED, 4K 120fps HDR video, true optical zoom, 5G
Model: Xperia 1 IV
Earn
1400 Sony Rewards Points
About This Item
4K HDR native 120fps video recording1 on all rear lenses
True optical zoom 85-125mm/16mm/24mm lenses w/ 20fps HDR AF/AE3
Real-time Eye AF & object tracking for photo/video on all rear lenses
Offers
Features
Official Factory Unlocked Smartphone
Compatible with all major U.S. carriers (Verizon, AT&T/Cricket, T-Mobile)
Check out great offers on Xperia!
See our latest offers on Xperia PRO-I 1-inch image sensor camera with full smartphone capabilities.
Xperia 1 IV
Speed is everything
With Xperia's signature speed at its core, the Xperia 1 IV has a triple lens camera that can record 4K HDR 120fps on all lenses.1 It can capture photos at 20fps burst with AE/AF in HDR3 and boasts a new true optical zoom 85-125mm. And it lets you share your experiences on the go with video4 and game live streaming.5
More than speed
The Xperia 1 IV delivers the best of Sony to every user and creator. There are standout features for videographers and photographers, and major wins for mobile gamers, whether they're eSports players or streamers. Audiophiles benefit from decades of Sony sound and music expertise, along with new Music Pro for studio-style song recording. And cinephiles will appreciate the brightest smartphone 4K HDR 120Hz display10 ever.
Introducing the Xperia 1 IV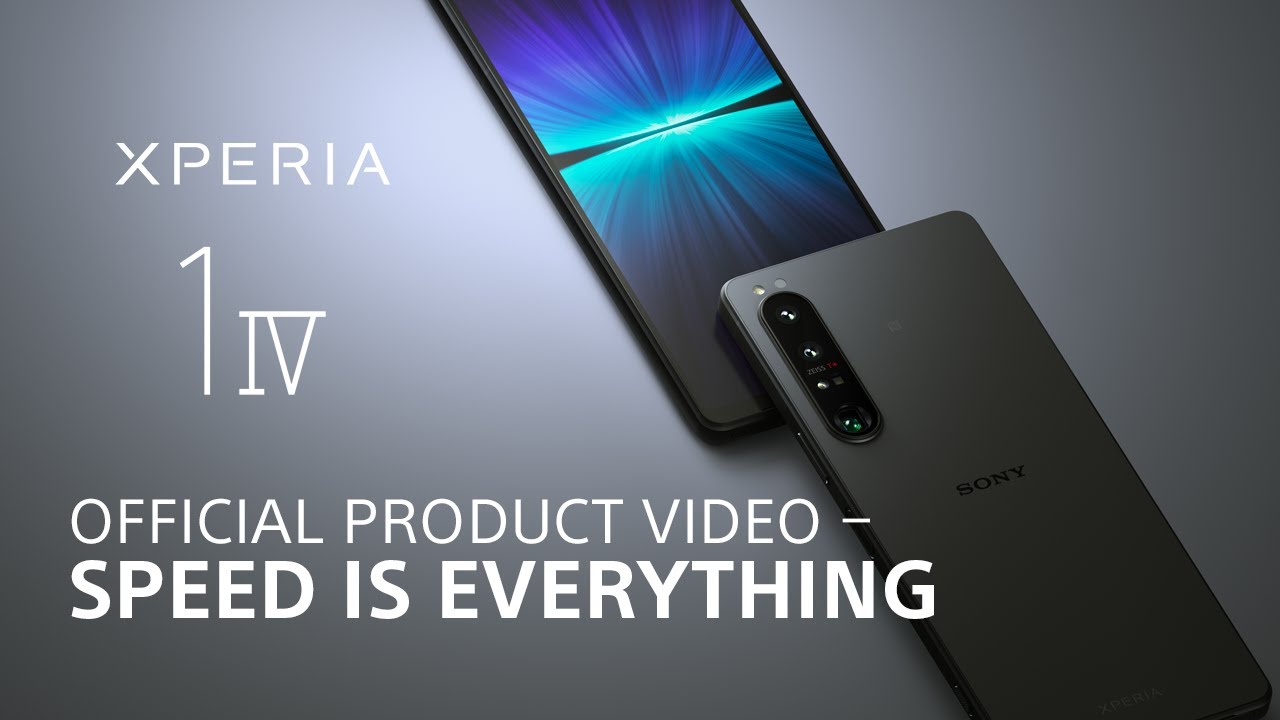 Frequently Bought Together
Recently Viewed
All rear camera lenses.
Video recording restrictions may apply.
Accuracy of the feature may vary according to environmental circumstances and settings. Some performance restrictions may apply.
Please use this feature by following the terms of use and the requirements related to live streaming determined by the live streaming service you use. Depending on the live streaming service you use, the conditions and specifications for live streaming may be added to or changed unexpectedly. Live streaming restrictions may apply. Endurance mode raises heat mitigation level, which may cause the device to become hot. Camera endurance mode only works connected to Bluetooth shooting grip GP-VPT2BT or Remote Commander RMT-P1BT (sold separately and availability may vary).
Please use this feature by following the terms of use and the requirements related to live streaming determined by the live streaming service you use. Depending on the live streaming service you use, the conditions and specifications for live streaming may be added to or changed unexpectedly. Live streaming restrictions may apply.
Up to 50% brighter than previous model. Display maximum brightness may vary according to settings, usage and contents.
Display refresh rate may vary according to settings, contents and applications used.
Maximum fps will depend on shooting environment and settings.
Large image sensor for 24mm camera.
Display refresh rate may vary according to settings, contents and applications used.
The Studio tuning is applicable only for vocal. Music recording, editing and trial of Studio tuning (up to 100MB within 1 month) are free of charge. Studio tuning requires a paid subscription that costs $4.99 (USD) per month. The costs for monthly subscription and availability may differ depending on market.
360 Reality Audio requires a subscription to a compatible online music service. Third party terms, conditions, account, and fees may apply. Service availability may vary by market.
360 Reality Audio on the speakers is available through Tidal and Nuggs.net. Third party terms, conditions, account, and fees may apply. Service availability may vary by market.
Requires compatible headphones.
Display ratios may vary based on content formatting.
Up to 50% brighter than previous model. Display maximum brightness may vary according to settings, usage and contents.
Dolby, Dolby Atmos, and the double-D symbol are among the registered and unregistered trademarks of Dolby Laboratories, Inc. in the United States and/or other countries.
Snapdragon is a product of Qualcomm Technologies, Inc. and/or its subsidiaries. Snapdragon is a trademark or registered trademark of Qualcomm Incorporated.
Simulated result by Sony Corporation, based on actual usage profile using the same type of battery and USB charging. The life span of the battery depends on your usage situation.
Wireless charger sold separately, and compatibility may vary.
This device is water resistant and protected against dust. All ports and attached covers should be firmly closed. Do not put the device completely underwater or expose it to seawater, salt water, chlorinated water or liquids such as drinks. Abuse and improper use of device will invalidate the warranty. The device has been tested under Ingress Protection rating IP65/68. Sony devices that are tested for their water-resistant abilities are placed gently inside a container filled with tap water and lowered to a depth of 1.5 meters. After 30 minutes in the container, the device is gently taken out and its functions and features are tested. Note this model has a capless USB port to connect and charge. The USB port needs to be completely dry before charging.
Network availability may vary depending on country, carrier and user environment.
Dependent on market availability, compatible equipment and network.
We recommend using genuine Xperia chargers and cables such as XQZ-UC1 (charger and cable bundle). Availability may vary.
Sony recommends XQ-ZIV01 Vlog Monitor Kit and GP-VPT2BT Bluetooth shooting grip
As of 9/15/2022, please consult with your network operator to ensure compatibility with their network.
© 2022 Sony Electronics Inc. All rights reserved. Reproduction in whole or in part without written permission is prohibited. Sony is not responsible for typographical and photographic errors. Facts and features may vary depending on local variant. Some colors may not be available in all markets. Services described herein may require separate registration and be subject to additional terms, conditions and fees.
Sony is a trademark or registered trademark of Sony Corporation. Xperia is a trademark or registered trademark of Sony Mobile Communications Inc. Android is a trademark of Google Inc. Other product and company names mentioned herein may be the trademarks of their respective owners. Any rights not expressly granted herein are reserved. All terms are subject to change without prior notice.