aibo Black Sesame Edition
Model: ERS-1000/H
Earn
2900 Sony Rewards Points
About This Item
Limited edition litter of Black Sesame color aibo.
Comes with four new eye colors exclusive to this edition.
aibo is sold as a FINAL SALE – NO RETURN
Offers
Item is no longer available
Features
The ERS1000 is the latest iteration of Sony's robotic puppy. This one-of-a-kind companion is made possible by pairing cutting-edge robotics with unique A.I. technology. Through deep learning, aibo is able to grow over time and form a unique personality through everyday interactions. With lifelike expressions and a dynamic array of movements, aibo is sure to become a beloved member of your family.
Watch - a day in the life of aibo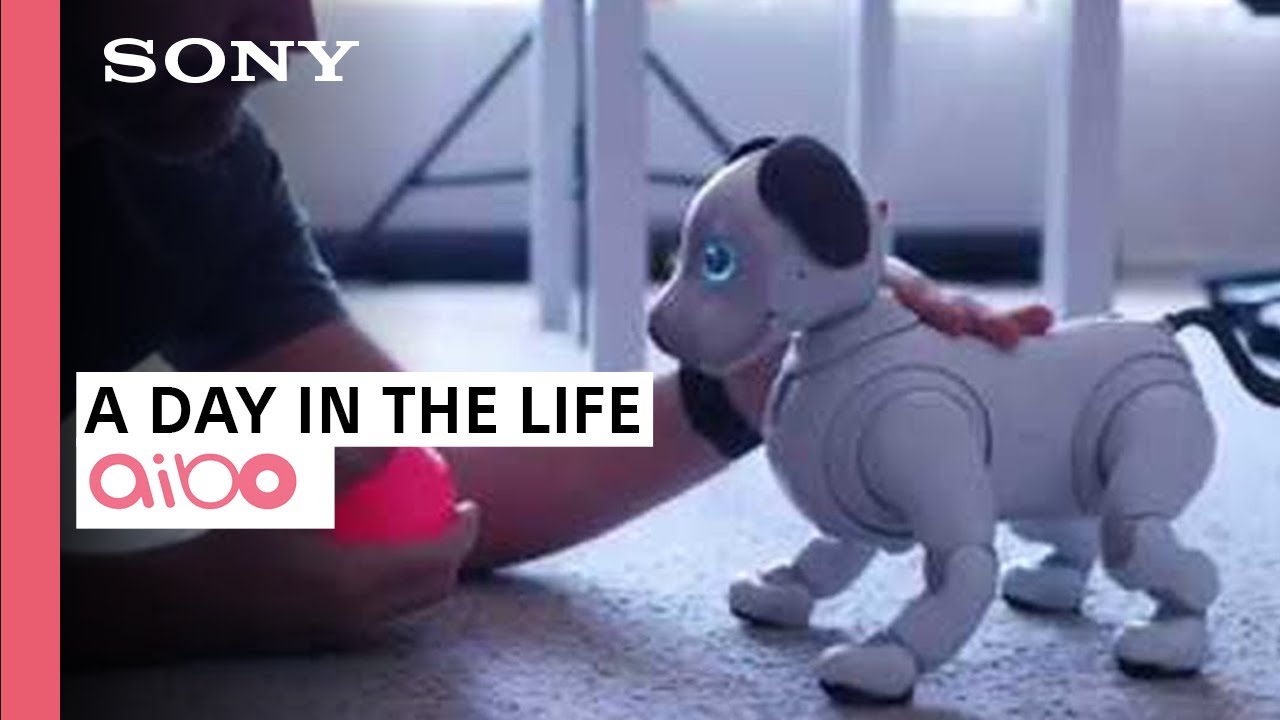 Want to learn all the benefits of what life with aibo is like?
Visit the official aibo website to learn more!
Learn more about aibo and how it works. Hear stories from current aibo owners on their experience with aibo. Get involved with aibo events, contests and more.
Frequently Bought Together
Recently Viewed
"My aibo" can be downloaded from Google Play and the App Store. A web browser version is also available at http://aibo.com/myaibo. Network services, content, and the operating system and software of this Product may be subject to individual terms and conditions and changed, interrupted or discontinued at any time and may require fees, registration and credit card information.
aibo and aibo AI Cloud Plan subscription required to fully enjoy all features of "My aibo." App. App, subscription and major credit card required.
Accessories sold separately.
You need an aibo and AI Cloud Plan subscription to use aibo photos. The aibo PhotoFrame feature will only add frames to photos taken by the aibo system software 3.00 or higher. You can view the photo frames using the My aibo app version 3.0.0 or higher for smartphones.
To feed aibo, you need to update the aibo system software to version 2.50 or higher and the My aibo app to version 2.5.0 or higher.
aibo is not for sale or use in Baltimore, Maryland or the State of Illinois, and may not be shipped to purchasers in Baltimore, Maryland or Illinois. Residents of Illinois and Baltimore, Maryland* may use the My aibo App as non-registered users, but aibo and related services are not available for sale or use in Illinois or Baltimore, Maryland.
* Baltimore zip codes: 21215, 21218, 21230, 21217, 21225, 21201, 21213, 21216,21202, 21223, 21211, 21231, 21214, 21205, 21226, 21203, 21281, 21270, 21297, 21264,21265, 21233, 21273, 21274, 21275, 21278, 21279, 21280, 21251, 21283, 21287, 21288,21289, 21290, 21263, 21298
©2023 Sony Electronics, Inc. All rights reserved. Reproduction in whole or in part without written permission is prohibited.