SALE
XV900 Portable Bluetooth® Wireless Party Speaker
Model: SRS-XV900
About This Item
Power your party with omnidirectional sound1
Light up the night with omnidirectional party lighting2
Up to 25 hours of playing time, plus quick charging3
Offers
Features
SRS-XV900
The ultimate party speaker
The XV900 3-way sound system is made for parties with long-playing, groundbreaking, omnidirectional audio and ambient lighting, all in one portable, powerful package.1,2
Life should be lived at full volume
Turn up the music to full volume and vibe all night to a clear, rich sound. With our X-Series range of speakers, you can make the most of every single moment, power parties you'll remember forever, and always live your life out loud.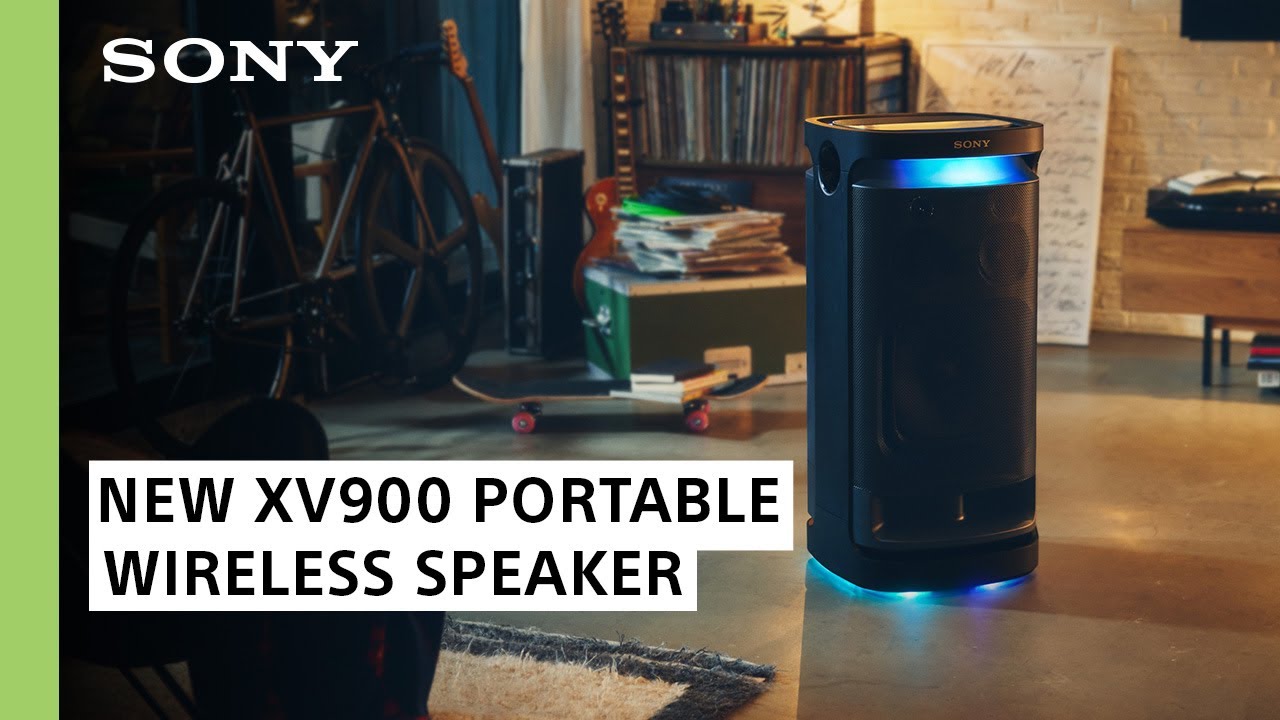 Fill your room with Omnidirectional party sound
With Omnidirectional party sound, feel the groove in every corner with six tweeters around the front, sides and rear for clarity1.
Mid-range and vocals cut through, thanks to dedicated stereo drivers, and it's all backed up with punchy bass you can feel, thanks to an X-Balanced Speaker Unit woofer and Jet Bass Booster.
Groundbreaking sound from our X-Balanced speaker unit
The unique rectangular design of the X-Balanced speaker diaphragm allows for a larger surface area compared to conventional speaker units. The 12.6in x 12.6in woofer unit enhances both power and clarity for distortion-free bass.
Crystal-clear sound from every angle
The X-Balanced Speaker design for the woofer produces deep, powerful bass, alongside dedicated midrange drivers for vocal clarity, even when you turn up the volume. Six tweeter units in the front, side and top will give clear high-frequency sound all around.
©2022 Sony Electronics, Inc. All rights reserved. Reproduction in whole or in part without written permission is prohibited. Sony and the Sony logo are trademarks and or registered trademarks of Sony Corporation. Bluetooth and the Bluetooth logo are trademarks of Bluetooth SIG, Inc. All other trademarks are trademarks of their respective owners. Features and specifications are subject to change without notice.